Gingerbread Spice Oat Cookies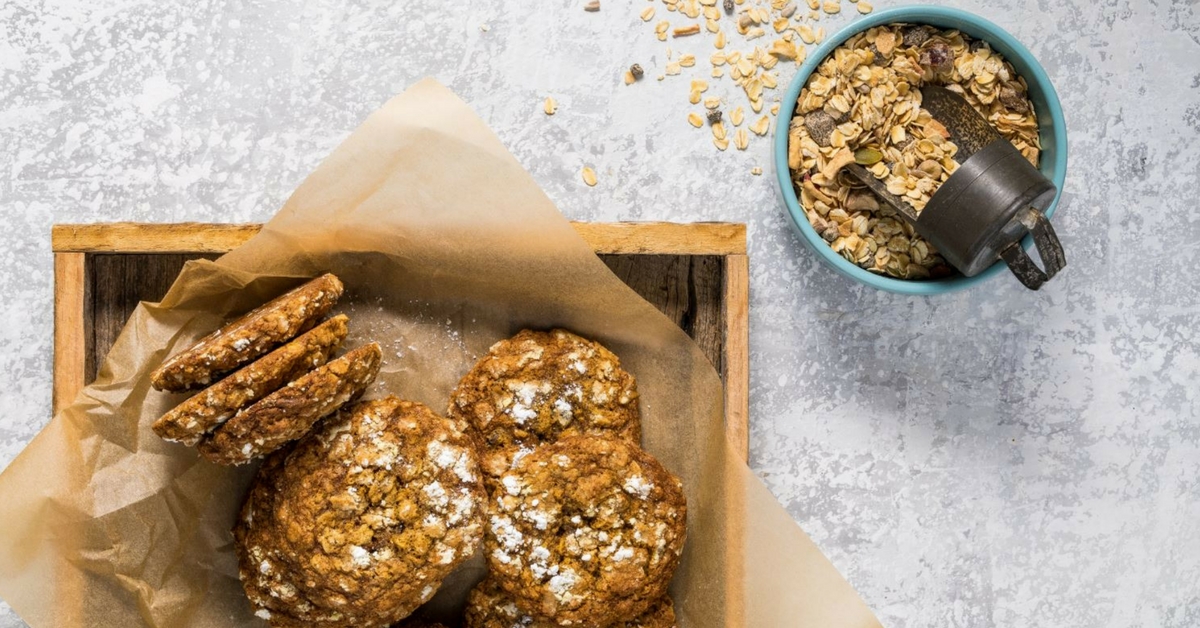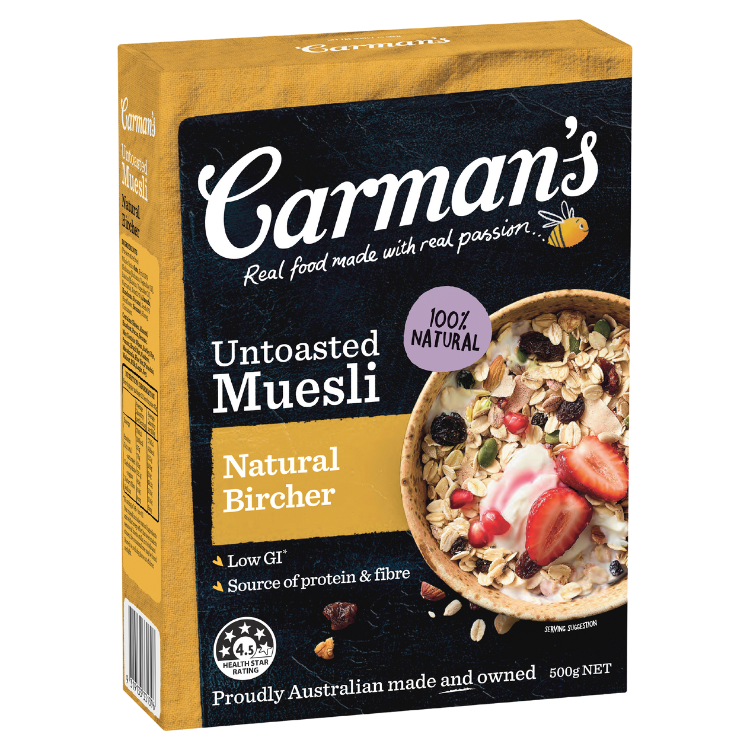 Ingredients
200g butter, softened to room temperature
100g light muscovado sugar (or light brown sugar as a substitute)
80g caster sugar
2 eggs
2 tsp vanilla paste
180g wholemeal flour
1 tsp bicarbonate of soda
280g Carman's Untoasted Natural Bircher Muesli
1 tsp ground ginger
1/2 tsp ground cinammon
1/4 tsp ground nutmeg
1/4 tsp ground cloves
1/2 tsp sea salt
To dust icing sugar
Method
Preparation time: 20 minutes
Cooking time: 10 minutes (per tray)
Serves: 18 biscuits
Combine butter and both sugars in the bowl of a stand mixer (with beater attached.) Beat on high for three mins or until pale and very fluffy. If you don't have a stand, an electric handheld beater will also work.
Add eggs and vanilla bean paste, beat on high until combined.
Place flour and bicarb in a large bowl, whisking to fully combine. Add Natural Untoasted Bircher Muesli 500g, spices and salt, mixing well.  Add to the butter mixture and use a spatula to fold the mixtures together until just combined.
Preheat oven to 190ºC (170ºC for fan-forced ovens.) Line three trays with baking paper.
Scoop golf-ball sized portions of the batter and roll into a ball (using an ice-cream scoop for this step is quicker and ensures all cookies are the same size!). Arrange six on each tray then sprinkle generously with the icing sugar.
Bake each tray for 10 minutes, until the cookies are dark golden in colour. Allow to cool completely on the trays before serving.