Tropical Smoothie Bowl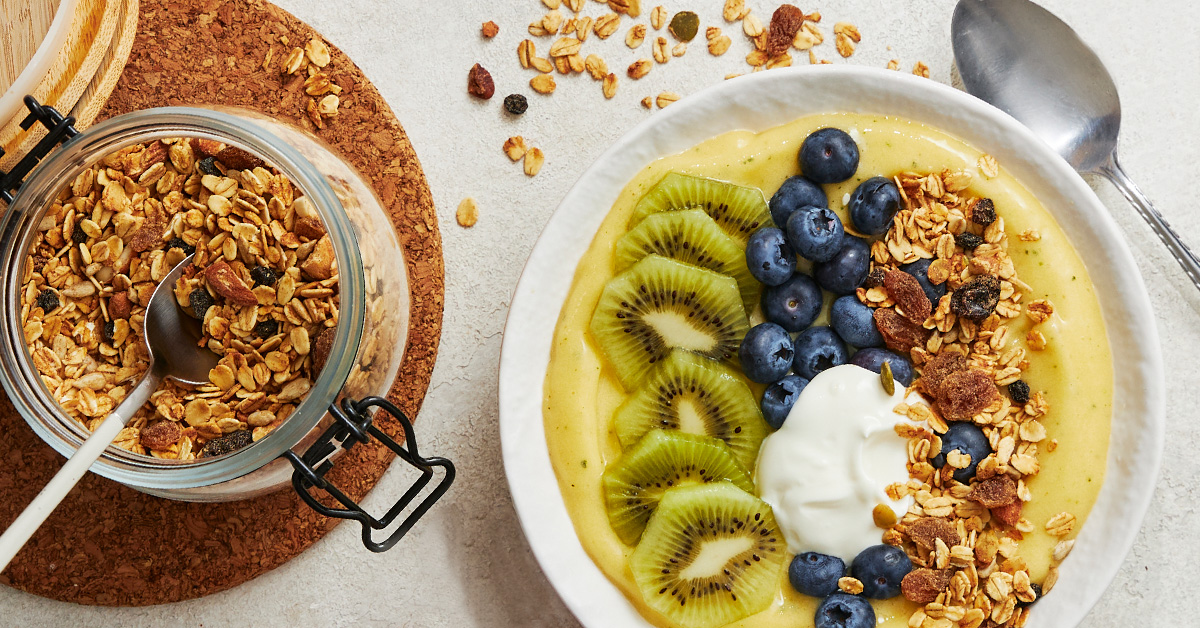 Ingredients
1 cup Frozen mango
1 cup Frozen banana
1/2 cup Frozen pineapple
2 Kaffir lime leaves, destemmed
1 cup Coconut water
Natural yoghurt, to serve
Sliced kiwi fruit, to serve
Blueberries, to serve
1/2 cup Carman's Classic Fruit & Nut Muesli
Method
Preparation time: 5 minutes
Cooking time: 0 minutes
Serves: 2
Get your day off to a fresh and zingy start with this easy and speedy smoothie bowl that sings with a taste of the tropics. Topped with creamy yoghurt, fresh fruit and crunchy muesli, it's a filling, flavoursome and texture-packed breakfast the whole family will love. Recipe by Marion's Kitchen.
In a food processor or blender, blitz the mango, banana, pineapple, kaffir lime leaves and coconut water to a smooth but thick consistency.
Transfer smoothie mix to a serving bowl. Top with the yoghurt, kiwi, blueberries and Carman's Classic Fruit & Nut Muesli. Serve immediately.