Tropical Fruit & Muesli Sundae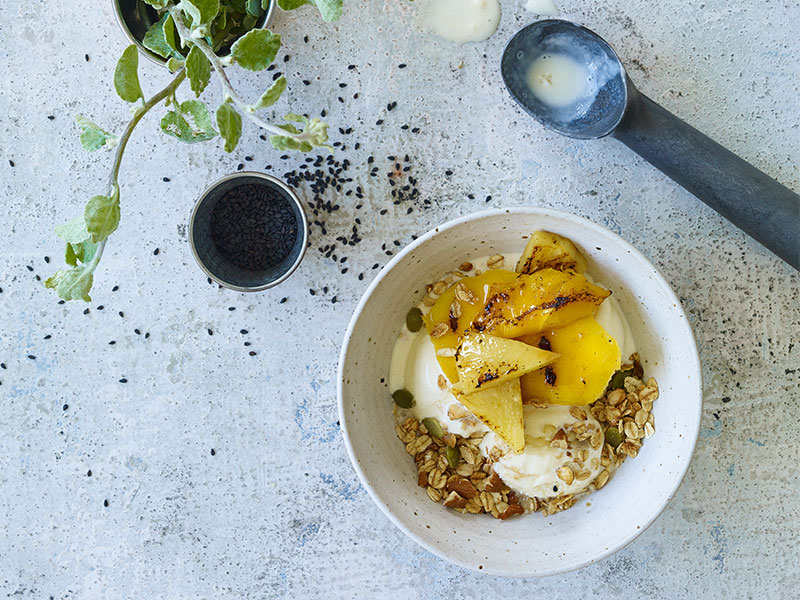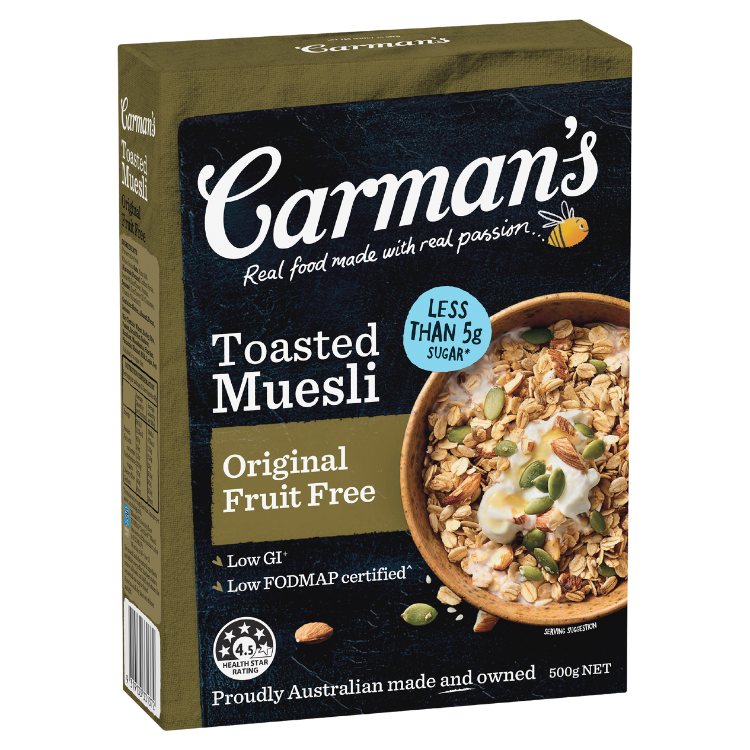 Ingredients
1/2 cup water
1 tbsp lime juice
4 kaffir lime leaves, torn
1/2 cm knob of ginger, sliced
2 tbsp sugar
1 small pineapple, sliced and cut into cubes
1 mango, cut into cubes
1/2 tsp black sesame seeds
vanilla ice-cream, to serve
4 - 8 Carman's Original Fruit Free Muesli
Method
Preparation time: 15 mins
Cooking time: 10 mins
Serves: 4
To make the syrup place water, lime juice, kaffir lime leaves and ginger in a small saucepan and bring to the boil before turning the heat down and simmering for 3 minutes.
Add sugar and simmer for a further 2 minutes. Allow the syrup to cool and then strain.
Meanwhile, heat a non-stick grill pan on high and char-grill the pineapple and mango pieces. Set aside to cool.
Scoop vanilla ice cream into 4 bowls and sprinkle a handful of Carman's Original Fruit Free Muesli, plus the pineapple and mango, over the top.
Drizzle the muesli sundae with lime syrup and finish with a sprinkling of black sesame seeds.