Tahini, Date & Muesli Biscuits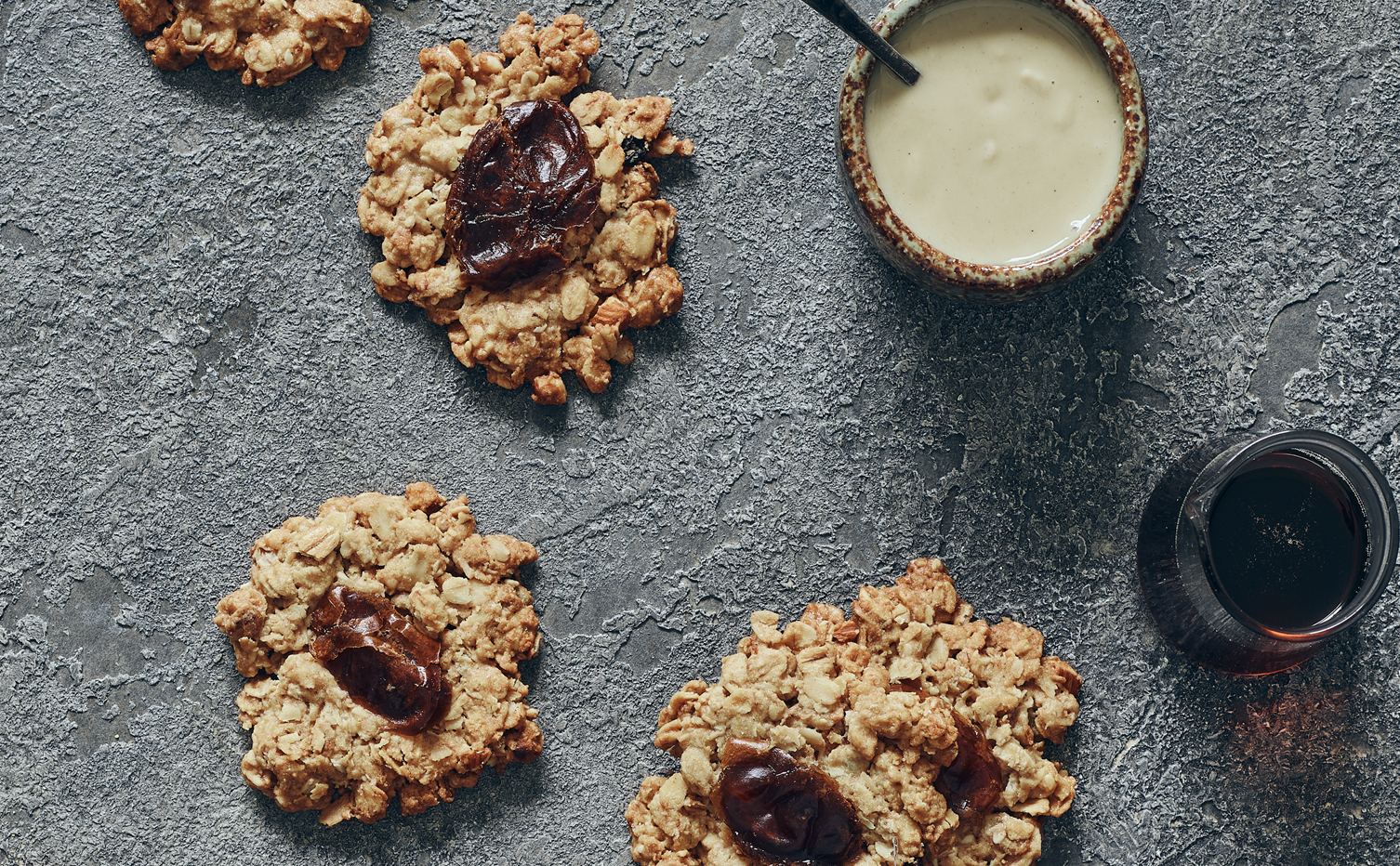 Ingredients
2 cups Classic Fruit & Nut Muesli
3 tblsp plain flour
1 tsp sea salt
1/3 cup hulled tahini
1/3 cup maple syrup
1/2 tsp bi carb soda
9 dates, pitted
Method
Preparation time: 20 minutes
Cooking time: 14 minutes (approx.)
Serves: 16 biscuits
Pre heat oven to 150C (fan forced.)
In a bowl, combine muesli, flour and salt.
Place the tahini and maple syrup in a small saucepan, and stir over medium
heat. When it just comes to the boil, remove from the heat and add the bi
carb soda and mix well.
Pour the liquid over the dry ingredients and mix to combine.
Place tablespoonfuls of the mixture onto a lined baking tray, and flatten with
the back of a spoon, dipping the spoon in water to prevent the mixture from
sticking.
Halve the dates, and press a date onto each biscuit.
Bake for approx. 12 minutes.
Allow to cool for 2 minutes before transferring to a cooling rack.