Super Grain Pancakes with Poached Plums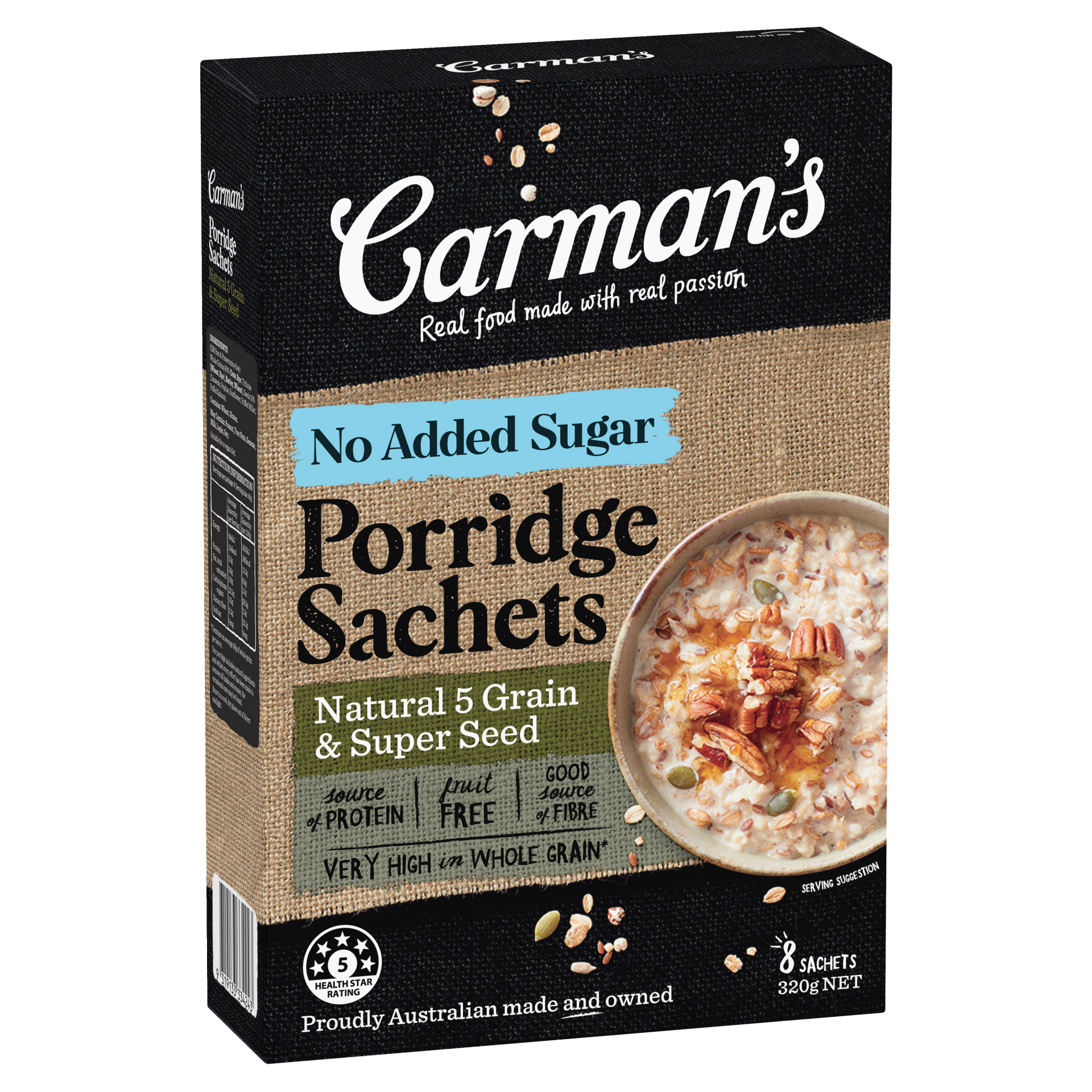 Ingredients
½ cup Carman's Natural 5 Grain & Super Seed Porridge Oats
1 cup self-raising flour
1 tbspn caster sugar
2 eggs
1 1/4 cups milk
3 plums
2/3 cup water
2 tbspn sugar
1 tbspn ground cinnamon
1/2 tspn lemon rind
Squeeze of lemon juice
Method
Preparation time: 45 min
Cooking time: 25 min
Serves: 8 pancakes
In a large bowl, add the dry ingredients and whisk to combine.
In a separate bowl, whisk the eggs with the milk.
Gradually add the whisked eggs and milk to the bowl of dry ingredients, making a well in the centre and whisking together until the batter is quite smooth.
Set aside for 30 minutes to help the mixture thicken.
While the mixture is sitting, cut the plums in half, removing the stones.
In a small frypan over medium heat, add the plums cut side down along with the water, sugar, cinnamon and lemon rind and bring to the boil. Once boiling add a squeeze of lemon juice and take the heat down to a low simmer for 15 minutes until soft. If the syrup becomes too thick, add a tablespoon of water during the cooking process.
In a separate non-stick pan, scoop the batter 1/3 cup at a time and cook for two minutes or until bubbles appear on the surface. Flip the pancake and cook for two minutes on the other side. Repeat with the remaining mixture, then set aside.
Top the pancakes with the delicious plums and enjoy!