Streusel Tart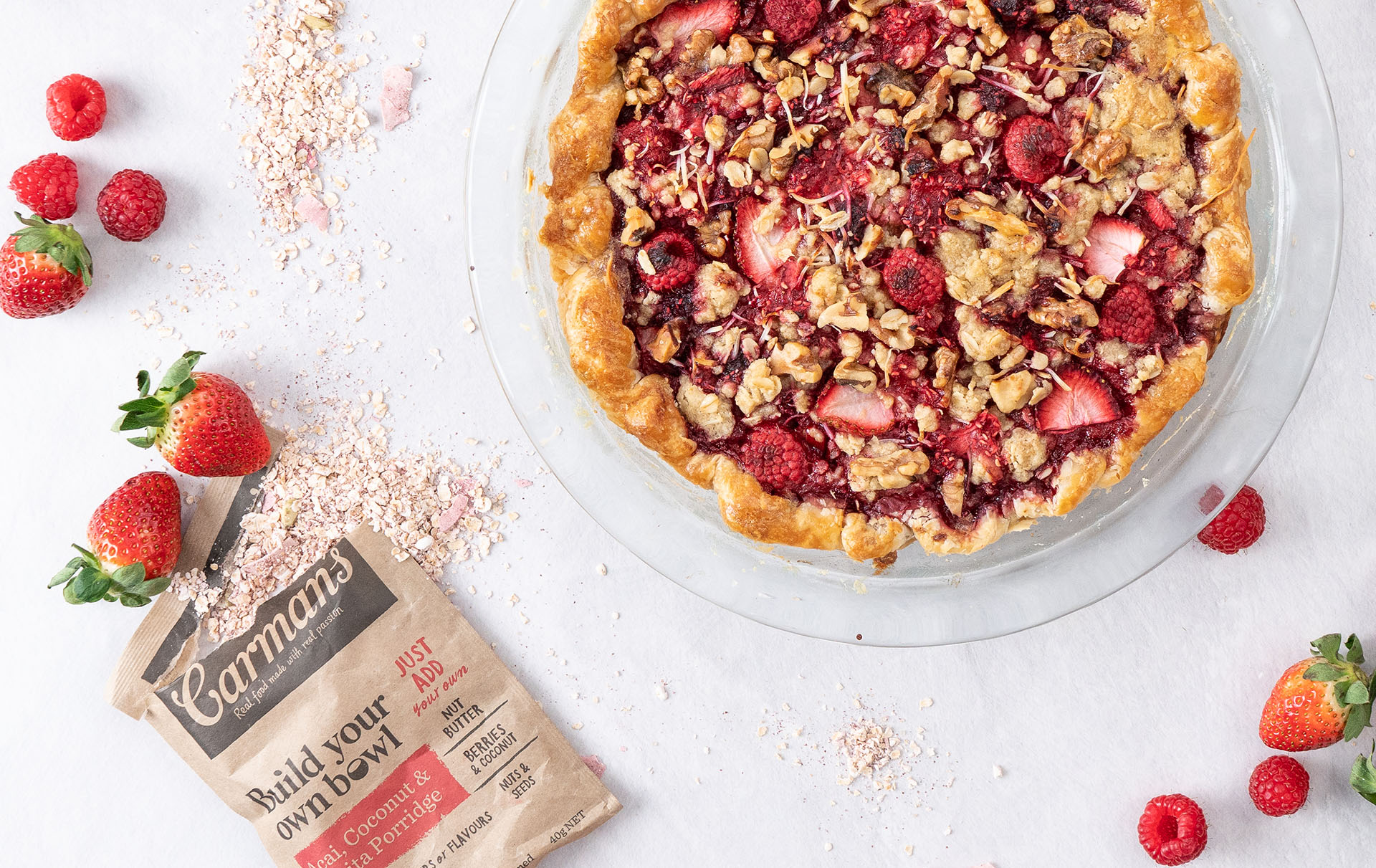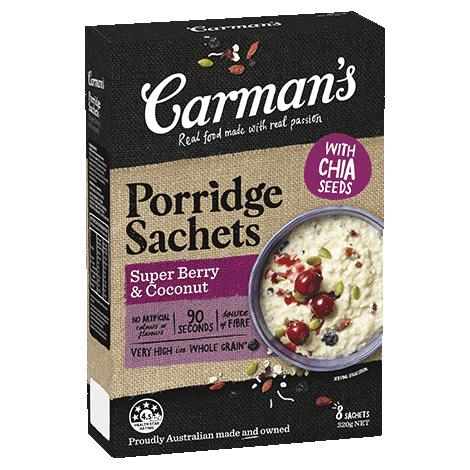 Ingredients
180g Cold Butter
150g Flour
150g Sugar
80g Rolled Oats
1 sachet Carman's Super Berry & Coconut Porridge
200g Strawberry
200g Raspberry
150g Sugar
1 Tbsp Cornflour
1 squeeze Lemon Juice
1 pack Puff Pastry
1 cup Almond Meal
200g Butter
1/2 cup Sugar
1 tsp Almond or Vanilla Extract
Method
Preparation time: 30 minutes
Cooking time: 30-45 minutes
Serves: 8
Cut cold butter into small cubes⁠.
For the streusel, comb together butter cubes, flour, sugar, and oats in a mixing bowl until it resembles crumbs, set aside⁠.
For the frangipane filling, mix almond meal, butter, sugar and almond extract.
For the fruit mix, in a separate bowl, mix strawberry, raspberry, sugar, cornflour, and lemon juice⁠.
Line tart pan with puff pastry⁠.
Fill pastry with frangipane filling and fruit mix.
Top with streusel and bake at 160c for 30-45 mins until the top is golden brown⁠.