Savoury Porridge with Egg & Greens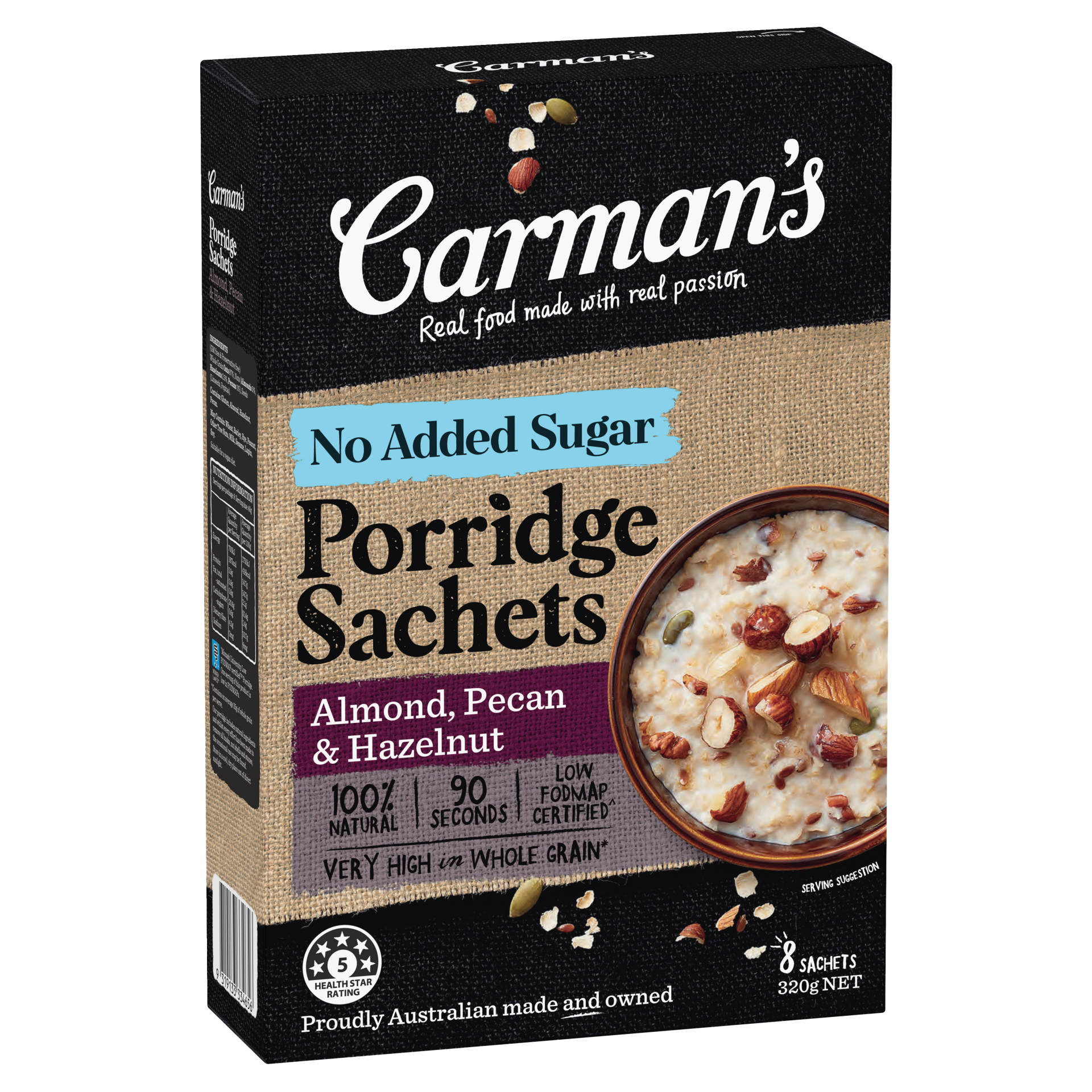 Ingredients
1/2 medium zucchini, grated
1 sachet Almond, Pecan & Hazelnut Porridge
1/2 cup unsweetened almond milk
1/4 tsp sea salt
Pinch nutritional yeast, if desired
Handful baby spinach
1 egg
Olive oil, for frying
Method
Preparation time: 10 minutes
Cooking time: 10 minutes
Serves: 1
Pop the grated zucchini into a small saucepan with the almond milk and half a cup of water. On the stove, bring to boil and then reduce the heat. Cook, stirring occasionally, for 5 minutes, then add the oats until the mixture is soft and creamy (about 2 or 3 more minutes.) Add a little extra water or milk as you go if you need to thin it out further.
When the zucchini and oat milk mixture is almost finished cooking, add a pinch of sea salt, and if using nutritional yeast, and stir. If you would like the spinach to be wilted, rather than fresh, add the spinach at the same time.

While the oats are cooking, fry the egg in a small amount of olive oil .

Serve the warm oats in a bowl, topped with the poached egg and sprinkled with mixed seeds.