Savoury Muffins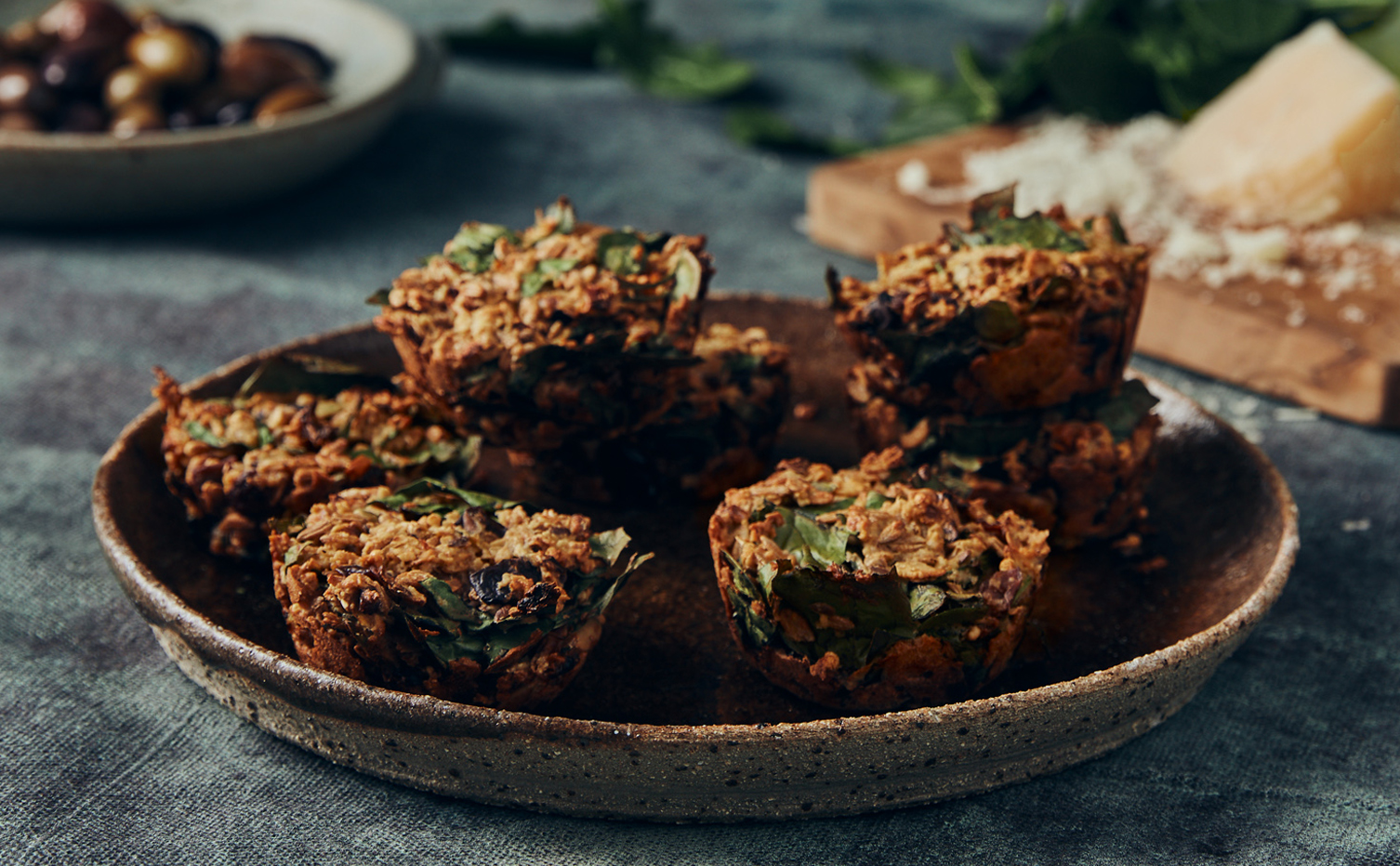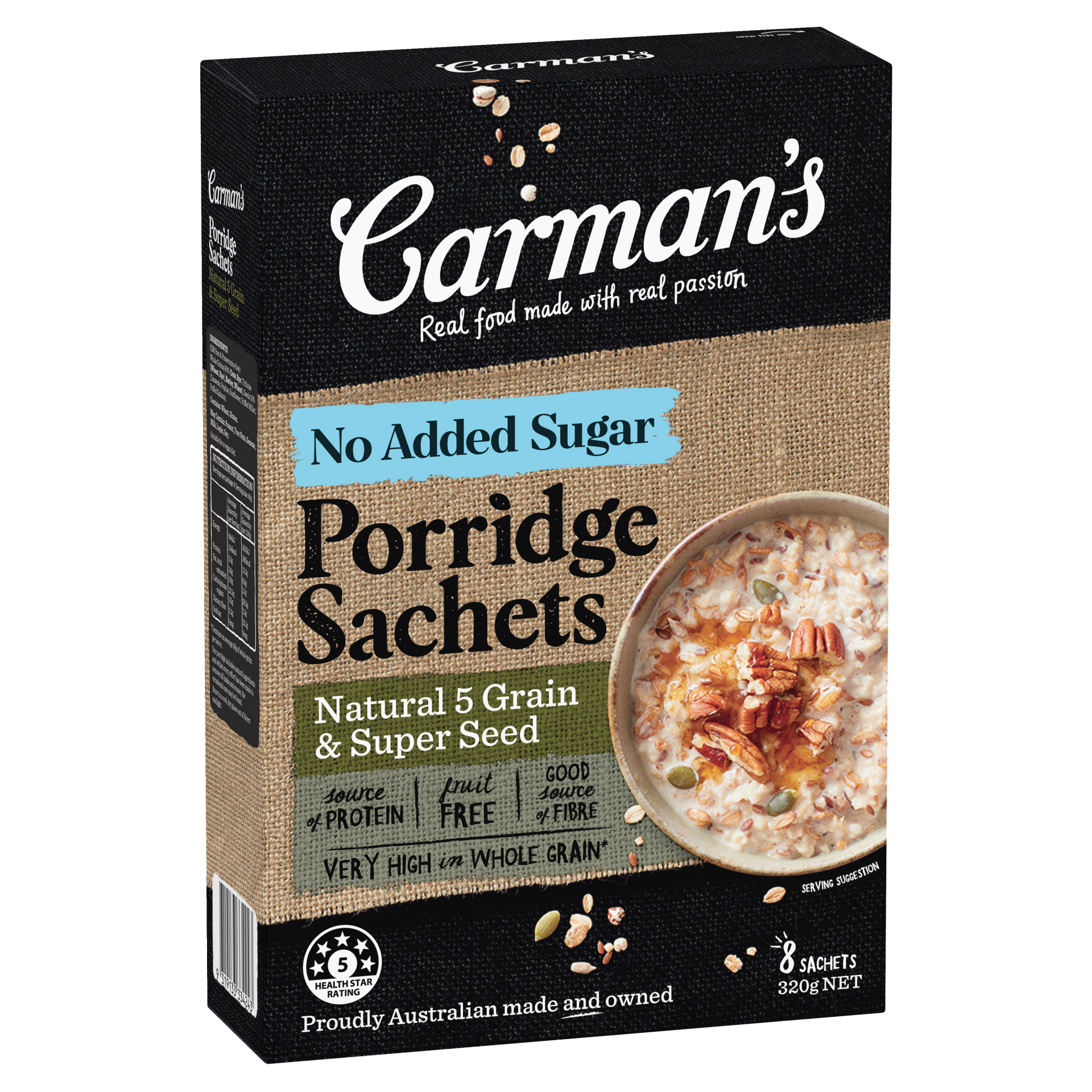 Ingredients
1/2 tsp olive oil
1/2 brown onion
2 garlic cloves, minced
1 1/2 cups 5 Grain & Super Seed Porridge
1 egg
3/4 cup milk
1/3 cup parmesan
1/4 cup sundried tomatoes
2 tsbp olives
1 cup spinach, roughly chopped
1 tbsp chopped basil
2 tbsp thyme
1/4 tsp sea salt
Method
Preparation time: 10 minutes
Cooking time: 30 minutes
Serves: 8 muffins
Preheat the oven to 180C and grease a muffin tray with oil. In a pan over medium heat, add the olive oil and onion and cook for 3 minutes until soft, adding garlic and cooking for 1 more minute. Turn the heat down to medium-low, add the oats and stir. Cook until the oats are toasted, about 2 to 3 minutes. Remove from heat.
In a bowl, add the remaining ingredients and mix well. Add the oat mixture to the wet ingredients and mix.
Divide mixture among muffin tray and bake for 20 to 25 minutes.
Let cool slightly, remove from the tray and store in the fridge or freeze for later.