Cacao Bircher Muesli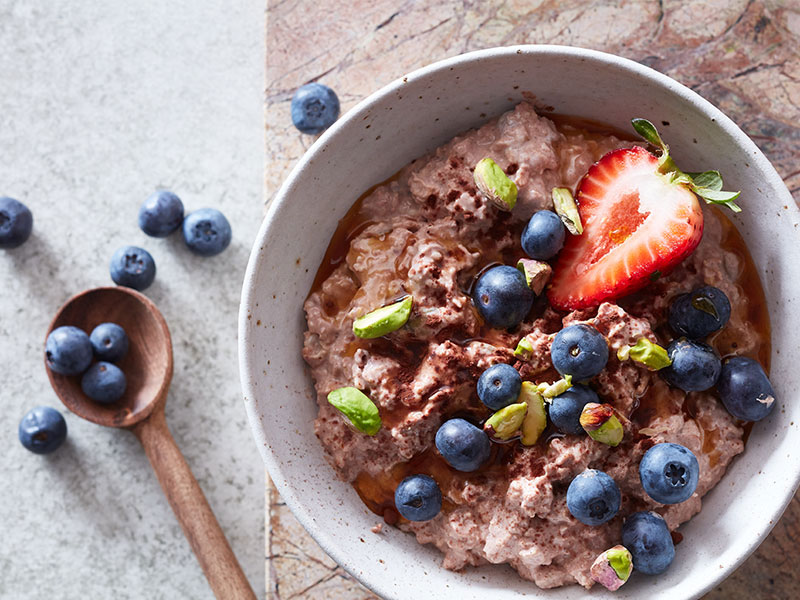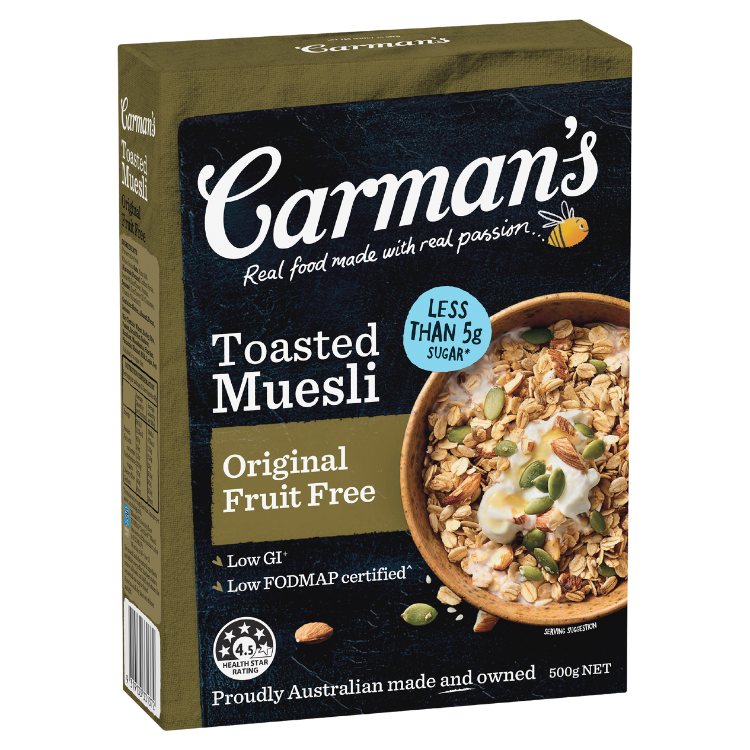 Ingredients
500g Carman's Original Fruit Free Muesli
1kg natural yoghurt
3 heaped tsp raw cocoa powder, plus extra to serve
1 cup milk
2 tbsp maple syrup, plus extra to serve
pistachios, blueberries and strawberries to serve
Method
Preparation time: 10 mins
Cooking time: n/a
Serves: 11
Combine the Carman's Fruit Free Muesli and yoghurt in a large bowl and refrigerate overnight.
The finished bircher can be stored in a sealed container and will last as long as the best before date on the yoghurt.
To serve, loosen the bircher with some of the milk and stir through the 2 tbsp maple syrup to sweeten (if required).
Top with the pistachios, blueberries, strawberries, extra maple syrup and cacao powder.