Quick & Easy Rhubarb Tart with Carman's Cinnamon Scroll Gourmet Clusters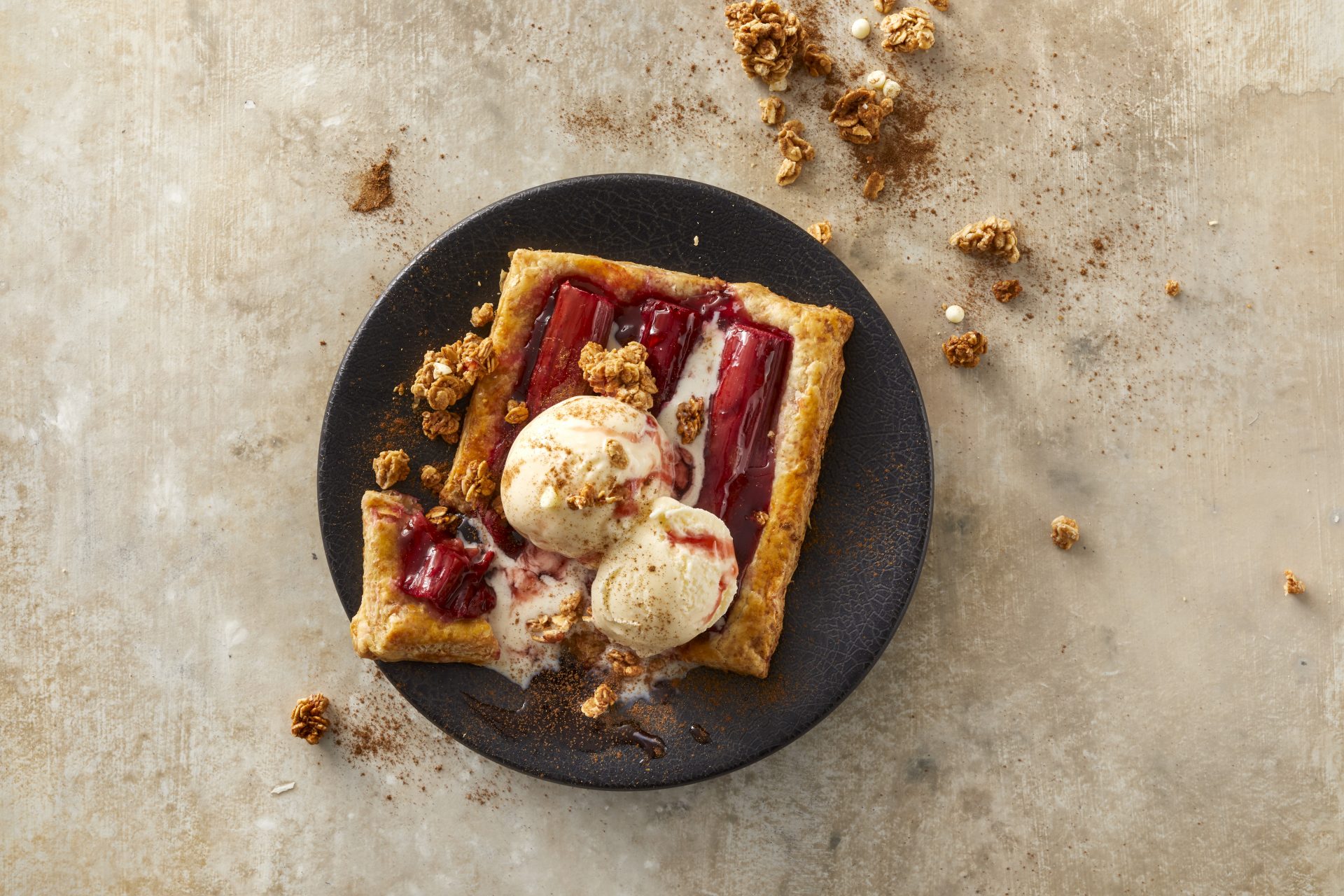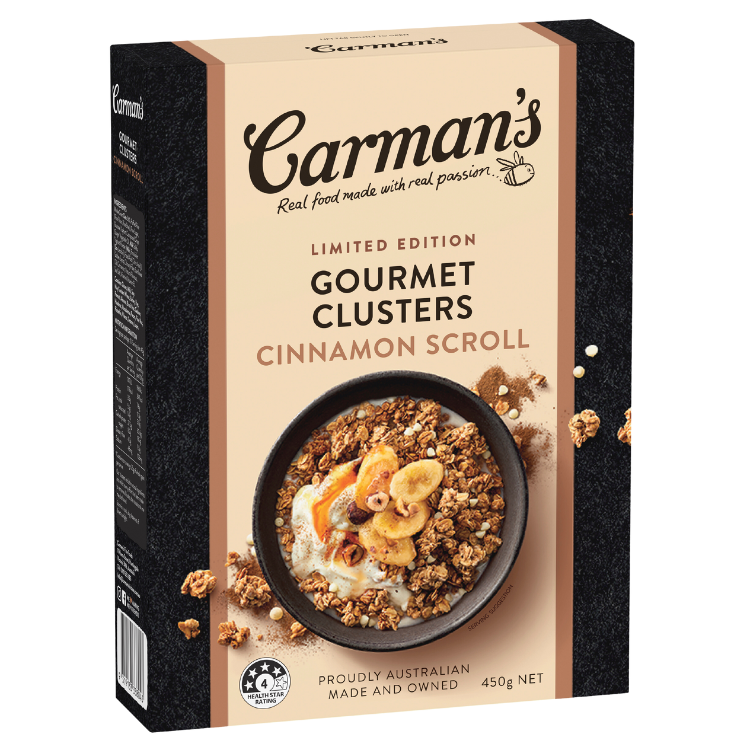 Ingredients
1 Sheet frozen puff pastry
6 Stalks rhubarb
4 Tbsp brown sugar
1 Egg beaten
To serve Carman's Cinnamon Scroll Gourmet Clusters, Ice cream or yoghurt
Method
Preparation time: 5 minutes
Cooking time: 25 minutes
Serves: 4 tarts
1. Preheat oven to 180C fan forced and line a baking tray with baking paper.
2. Cut pastry sheet into four even squares and place on baking tray. Prick pastry with a fork and then sprinkle 1/2 tbsp brown sugar over each square, leaving a border around the edges.
3. Bake pastry squares for 10 minutes.
4. While pastry is baking, wash rhubarb and cut each stalk in half.
5. Remove pastry from oven and arrange three pieces of rhubarb on each pastry square – trimming if necessary to keep a border around the edges.
6. Sprinkle remaining brown sugar over the top of the rhubarb and brush pastry edges with egg.
7. Bake tarts for another 15 minutes until the pastry is golden and the rhubarb is soft.
8. Serve warm with a dollop of ice cream or cream and a generous sprinkle of Cinnamon Scroll Gourmet Clusters.