Peachy Muesli Parfait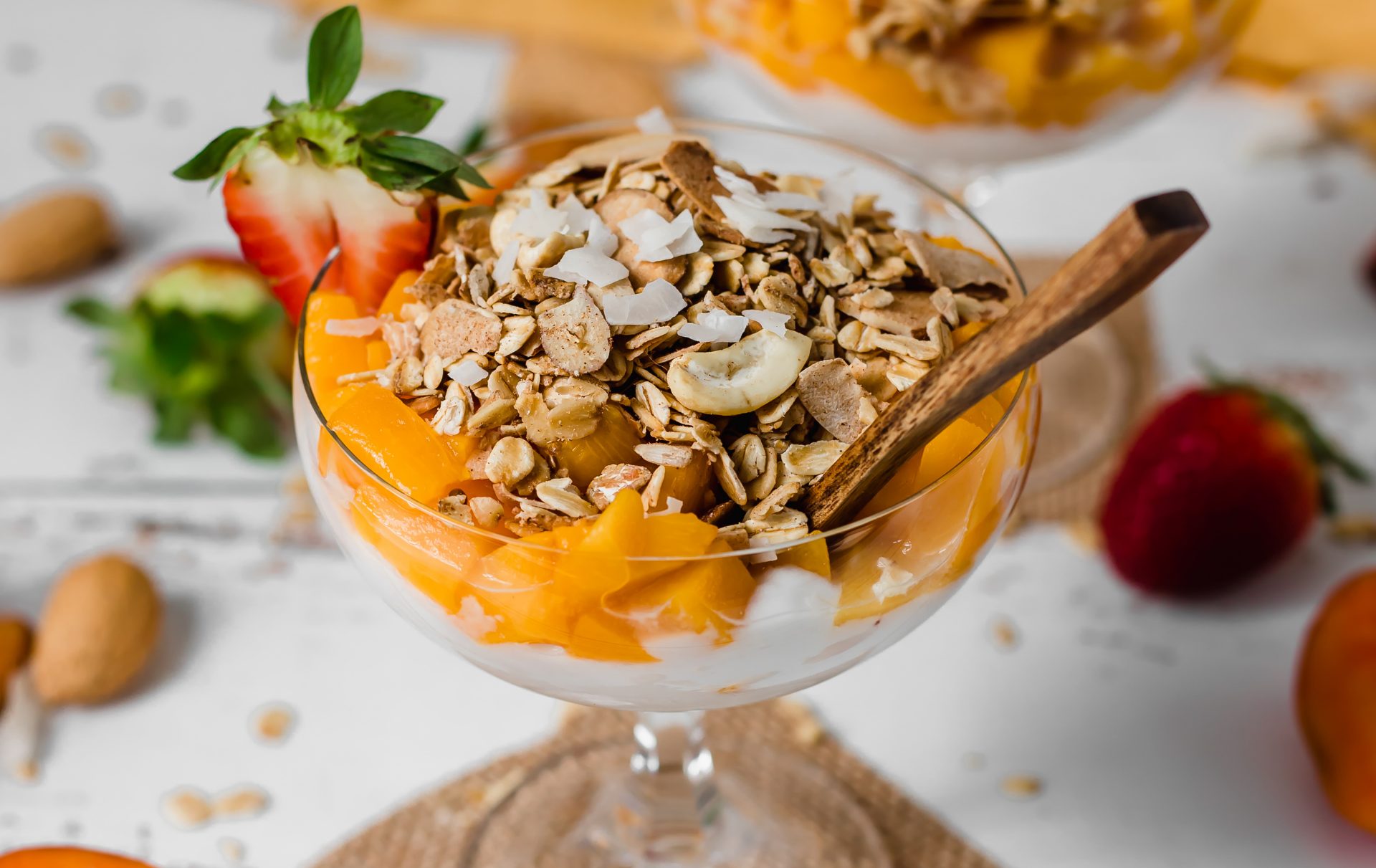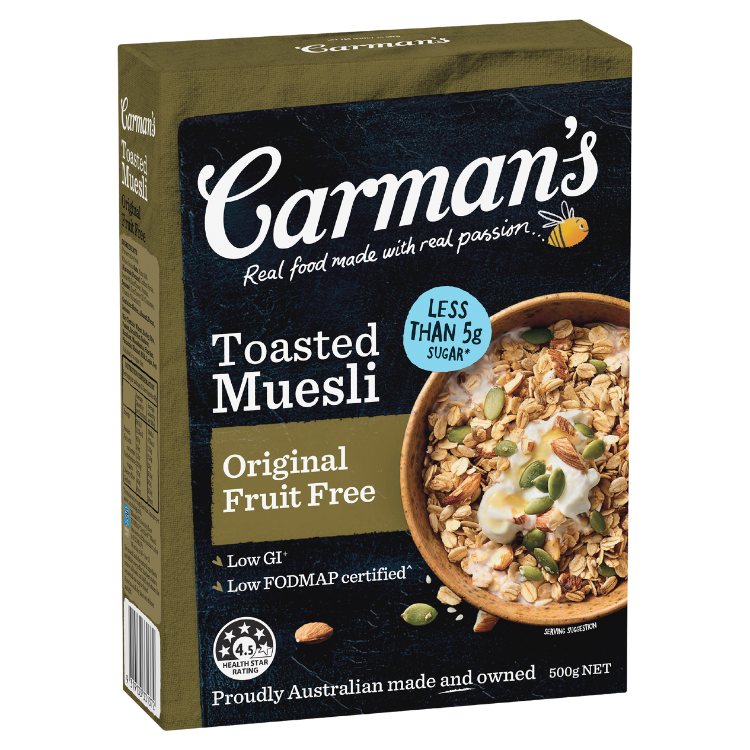 Ingredients
1 cup Coconut yoghurt
1 Can of peaches or one fresh peach, chopped
4 tbsp. Carman's Original Fruit Free Muesli
Method
Preparation time: 5
Cooking time: 1
Serves: 1
This delicious, refreshing parfait recipe features Carman's Original Fruit Free Muesli as a crunchy topping. Simply:
Drain the peaches from the syrup as much as possible if using canned ones, then chop into small pieces.
To build the parfait, alternate layers of yoghurt with layers of peaches and layers of muesli. These can be served straight away or placed in the fridge until ready to eat.
This recipe was developed by Deb from thrivebay. Deb is a nutrition student and food photographer.