Oatmeal Chocolate Chip Banana Pancakes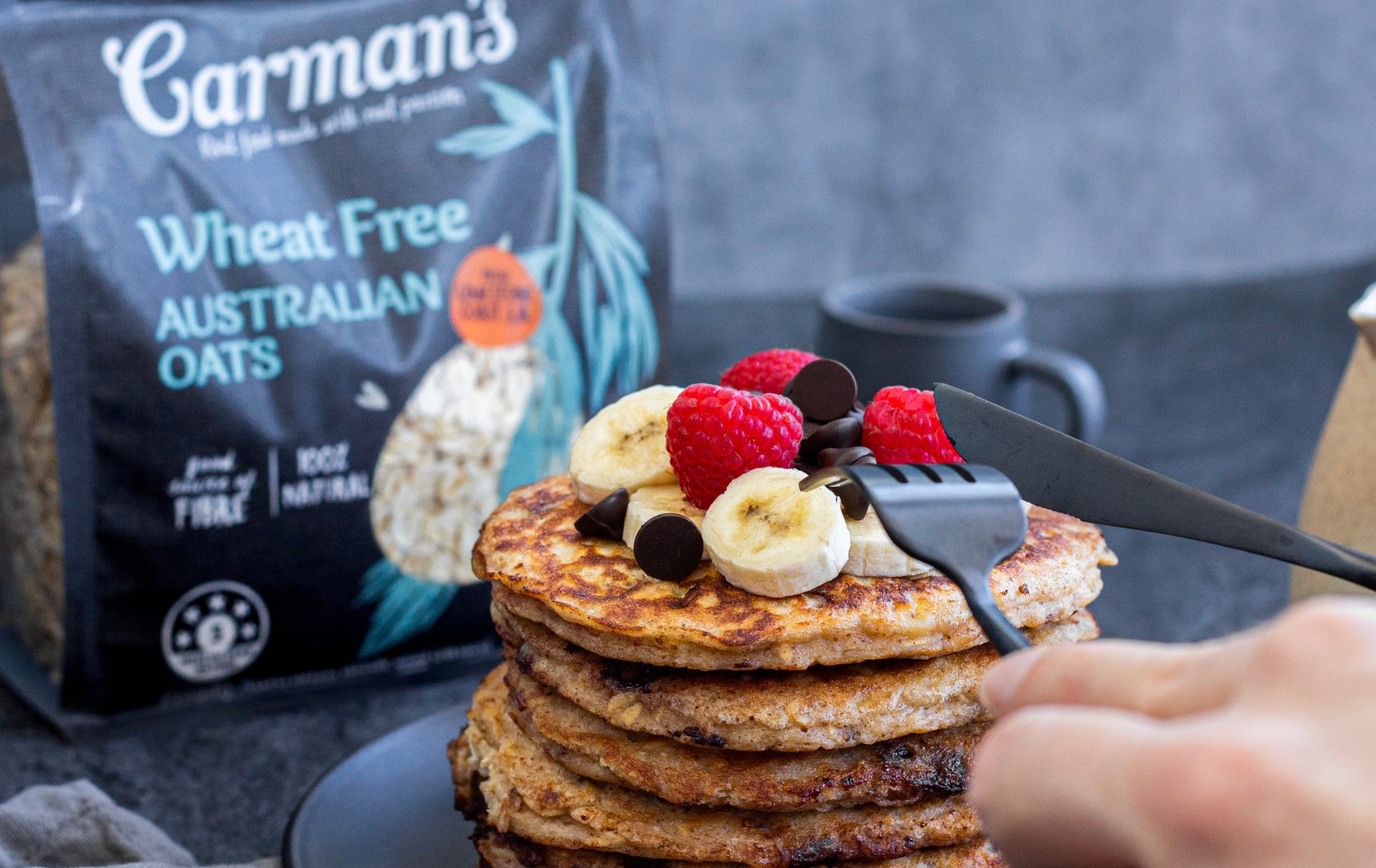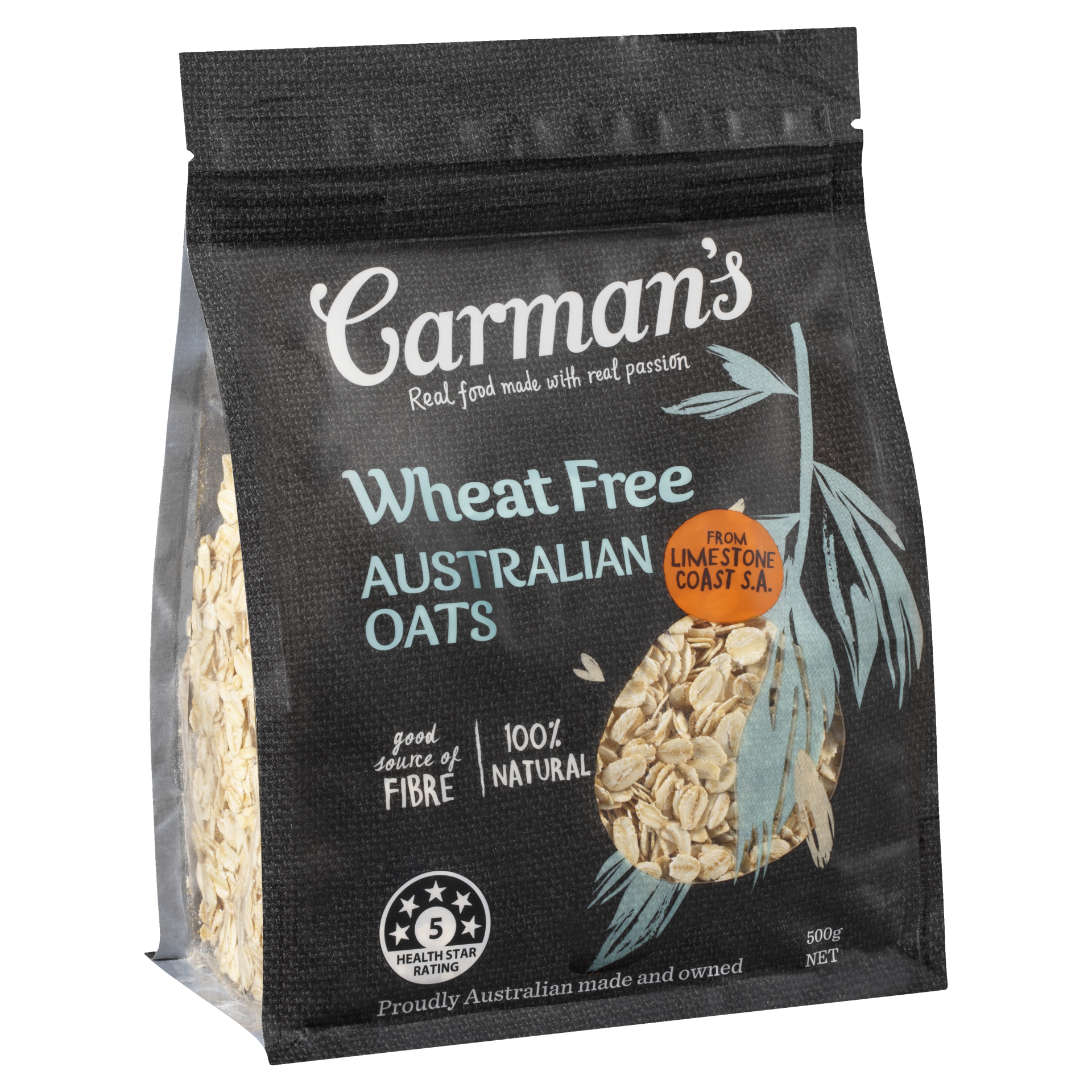 Ingredients
1 cup Carman's Wheat-free Oats
1 1/2 tsp. Baking powder
1/4 tsp. Salt
2 Ripe, medium bananas cut into chunks
3/4 cup Unsweetened vanilla almond milk
2 tbsp. Chocolate chips, vegan if you prefer
Method
Preparation time: 5
Cooking time: 5
Serves: 10
Vegan oatmeal chocolate chip banana pancakes made right in your blender with 5 simple ingredients like our wheat-free oats, bananas, and almond milk. These healthy banana pancakes cook to perfection even without eggs!
In a blender, add chunks of banana and almond milk. Puree for 30 seconds or until thoroughly blended and smooth.

Next add oats, baking powder, and salt into the blender; blend again until batter is well-combined about 1 minute. Set aside to thicken up.

Lightly coat a large nonstick skillet or griddle with vegan cooking spray or olive oil and heat over medium. Drop batter by 1/4 cup onto skillet and gently spread out a bit with a spoon. Place 5-6 chocolate chips on top of each pancake and cook until bubbles appear on top, about 2 minutes.