Natural Grain & Super Seed Baked Oats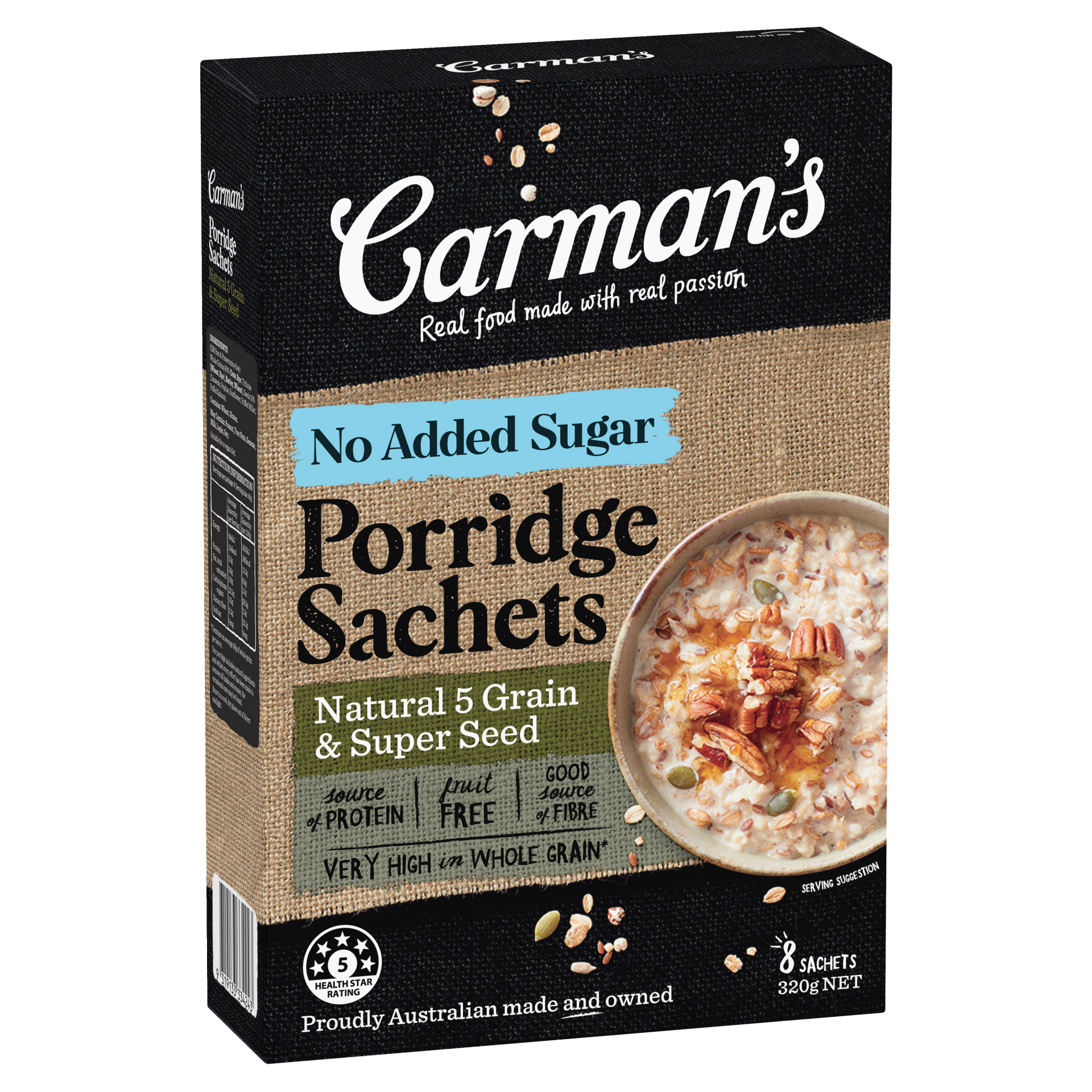 Ingredients
40g Carman's Natural Grain & Superseed Porridge
1 Egg
1/3 Cup Greek yoghurt
1/2 Tsp. Vanilla extract
1/2 Cup Frozen mixed berries
Melted Chocolate to serve
Method
Preparation time: 5
Cooking time: 30
Serves: 1
1. Preheat oven to 180 degrees.
2. Mix porridge, egg, Greek yoghurt and vanilla together until combined. Fold through the berries.
3. Pour mixture into a lined or lightly greased ramekin or baking dish and bake for 30 minutes or until lightly golden and cooked through.
4. Top with Greek yoghurt, berries and drizzle with melted chocolate.