Muesli Parfait with Coconut Yoghurt & Berries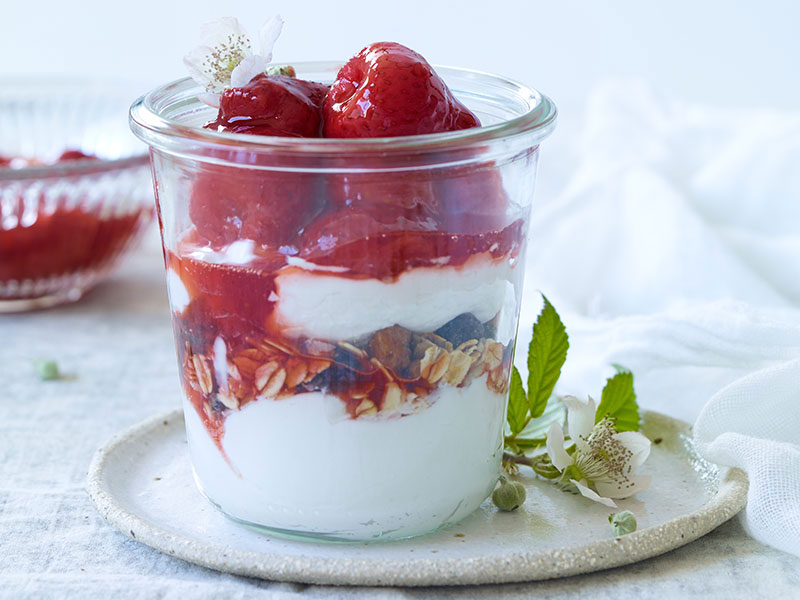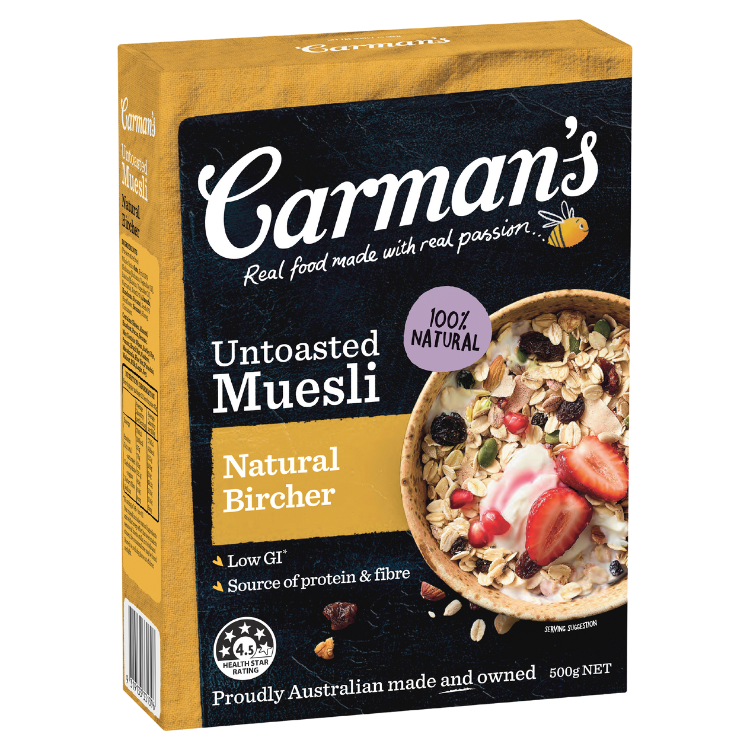 Ingredients
1/3 cup water
1 1/2 to 2 tbsp sugar
1 punnet strawberries, washed & hulled
1 tsp rosewater (found in supermarkets & health food shops)
350g coconut yoghurt
2 cup Carman's Natural Bircher Muesli
Method
Preparation time: 15 mins
Cooking time: 10 mins
Serves: 4
Place the water and sugar in a small saucepan over medium to high heat and stir until sugar is dissolved.
Add the strawberries and simmer for approximately 5 minutes or until strawberries are soft and tender. Some of the smaller whole strawberries will collapse altogether which adds to the texture.
Add the rosewater and combine gently. Pour contents into a bowl and allow to cool.
Layer the coconut yoghurt, Carman's Natural Bircher Muesli and strawberries between 4 glasses and serve.