Grilled Peaches with Whipped Ricotta & Muesli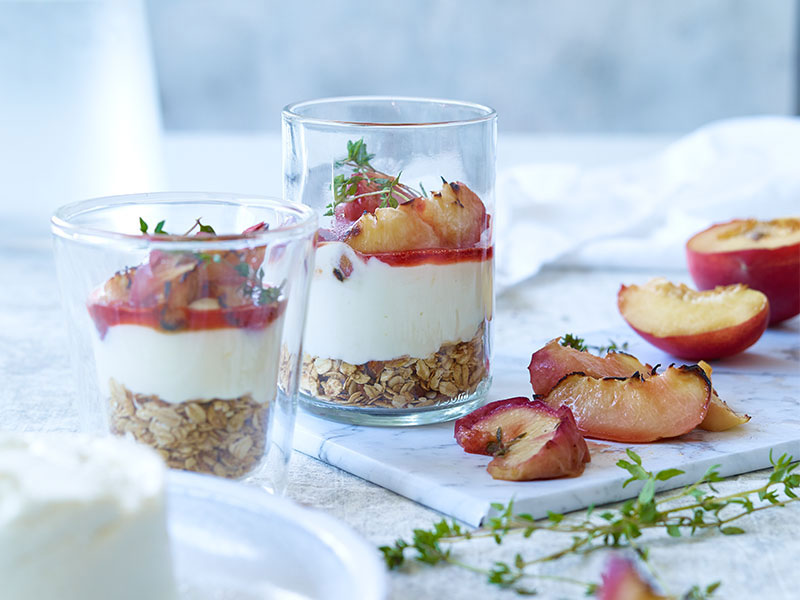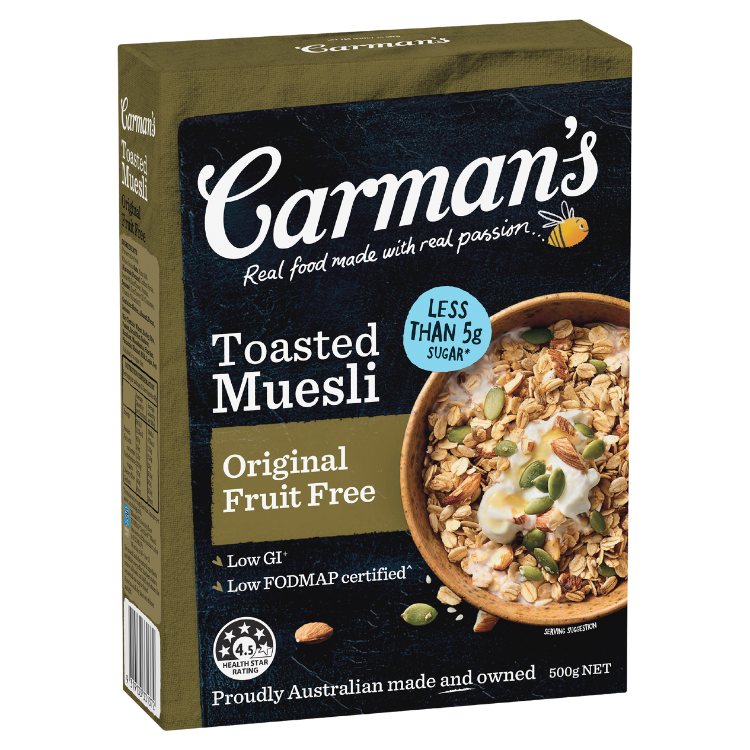 Ingredients
3 peaches, each cut into 4 wedges
4 lemon thyme sprigs
1 tbsp caster sugar
1 1/2 tsp butter
200g soft ricotta
1 lemon, rind finely grated
1 tsp honey
4 - 8 tbsp Carman's Original Fruit Free Muesli
Method
Preparation time: 15 mins
Cooking time: 5 mins
Serves: 4
Pre-heat grill oven on high.
Place peach wedges, flesh side up, on a foil lined baking tray.
Sprinkle sugar and thyme on top of the peaches and add the knob of butter amongst the peaches.
Place tray on the top shelf of the oven and grill peaches for approximately 5 minutes or until peaches start to char and are tender.
Spoon the juices over the peaches before transferring the peaches and syrup to a bowl. Allow to cool.
Using a stick blender or food processor, blend the ricotta, lemon rind and honey until smooth.
To serve, layer 4 glasses with a tablespoon or two of Carman's Fruit Free Muesli and the whipped ricotta before topping with peaches and syrup.