Muesli Choc Truffles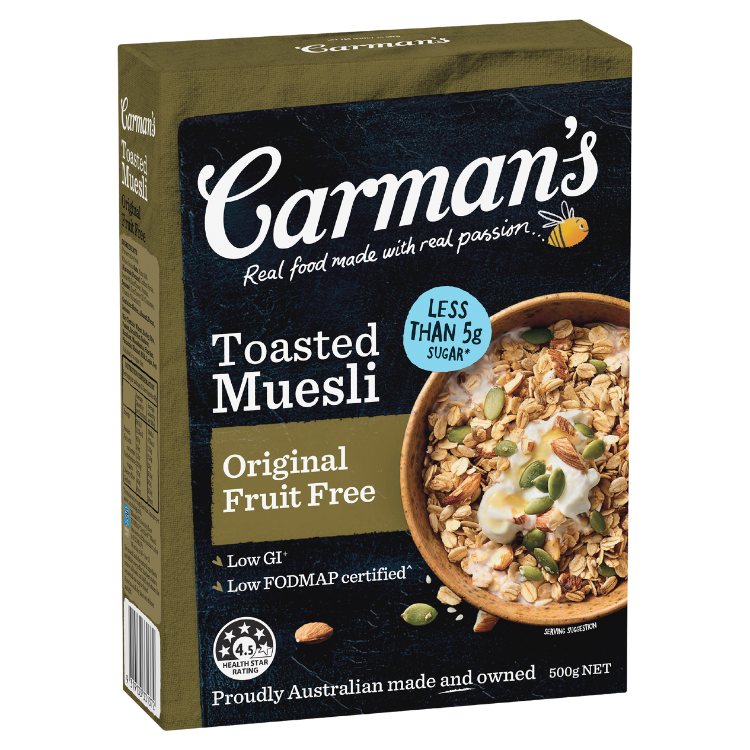 Ingredients
180ml pouring cream
600g dark chocolate, finely chopped
Carman's Original Fruit Free Muesli
Method
Preparation time: 30 mins (plus 2.5 hours cooling time)
Cooking time:
Serves: 20 individual truffles
Combine cream and chocolate in a microwave safe bowl.  Microwave on high in 30 second increments, stirring, until the chocolate has melted.  Refrigerate for 2-3 hours to harden.
Once the mixture has hardened, remove from fridge and allow to sit at room temperature for about 30 mins.  Use a tablespoon to scoop tablespoon-sized portions of the mixture.  Roll into rough balls then roll in Carman's Original Fruit Free Muesli to coat.
Perfect to serve while entertaining or also makes a lovely Christmas gift idea.