Marmalade Thumbprint Oat Cookies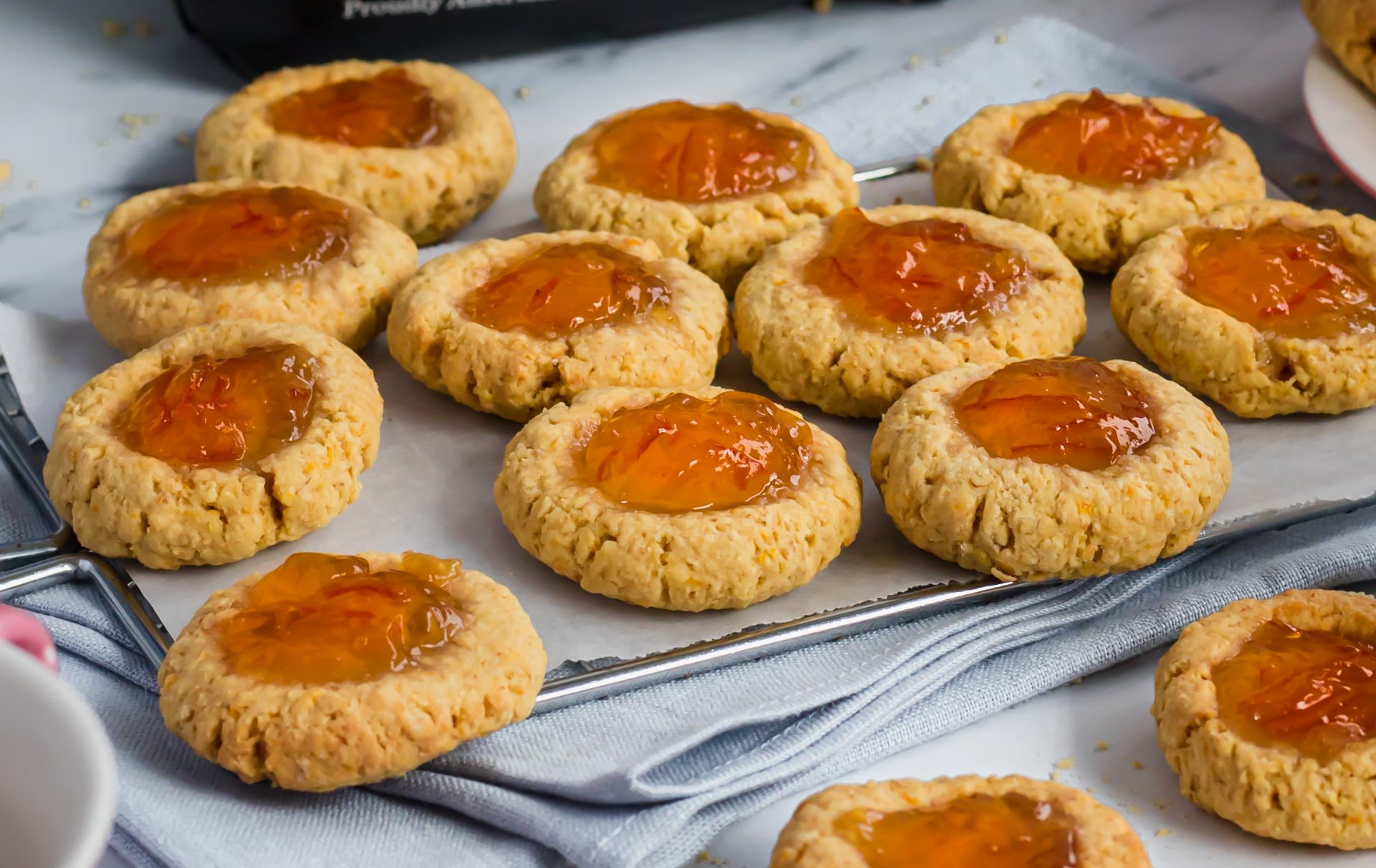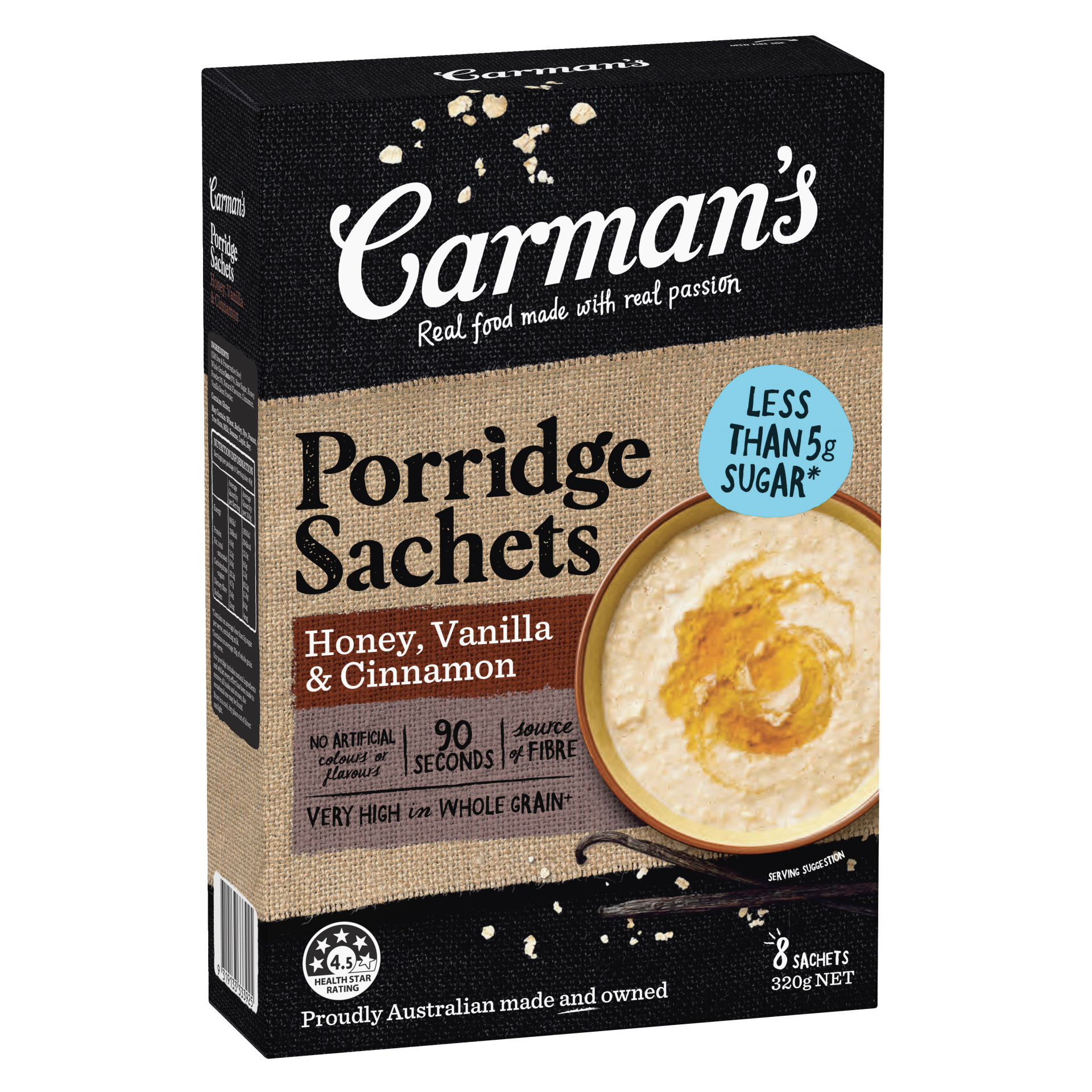 Ingredients
3 cups Honey Vanilla Cinnamon Porridge Sachets
1/2 cup Rice flour
About 1/2 cup Zest & juice of an orange
100g Cubed, cold butter
1 Egg
Pinch of salt
Marmalade, for the filling
Method
Preparation time: 10
Cooking time: 20
Serves: 25
1. Preheat the oven to 180 degrees Celsius and line a baking tray with baking paper.
2. In a large bowl, add porridge oats and rice flour and mix well. Stir in the orange zest
and juice, cubed butter, egg, and salt.
3. Amalgamate the ingredients using your hands in order for the butter to slightly soften
and combine with the rest of the ingredients completely.
4. Once everything is well incorporated, roll about a tablespoon of dough between your
hands, flatten it slightly, and press your thumb in the centre of each cookie. Repeat
the process until all the dough is used up.
5. Place about a teaspoon of marmalade on top of each cookie then bake them for
about 20 minutes or until the edges of the cookies are golden. Let completely cool
down before serving.