Lemon Slice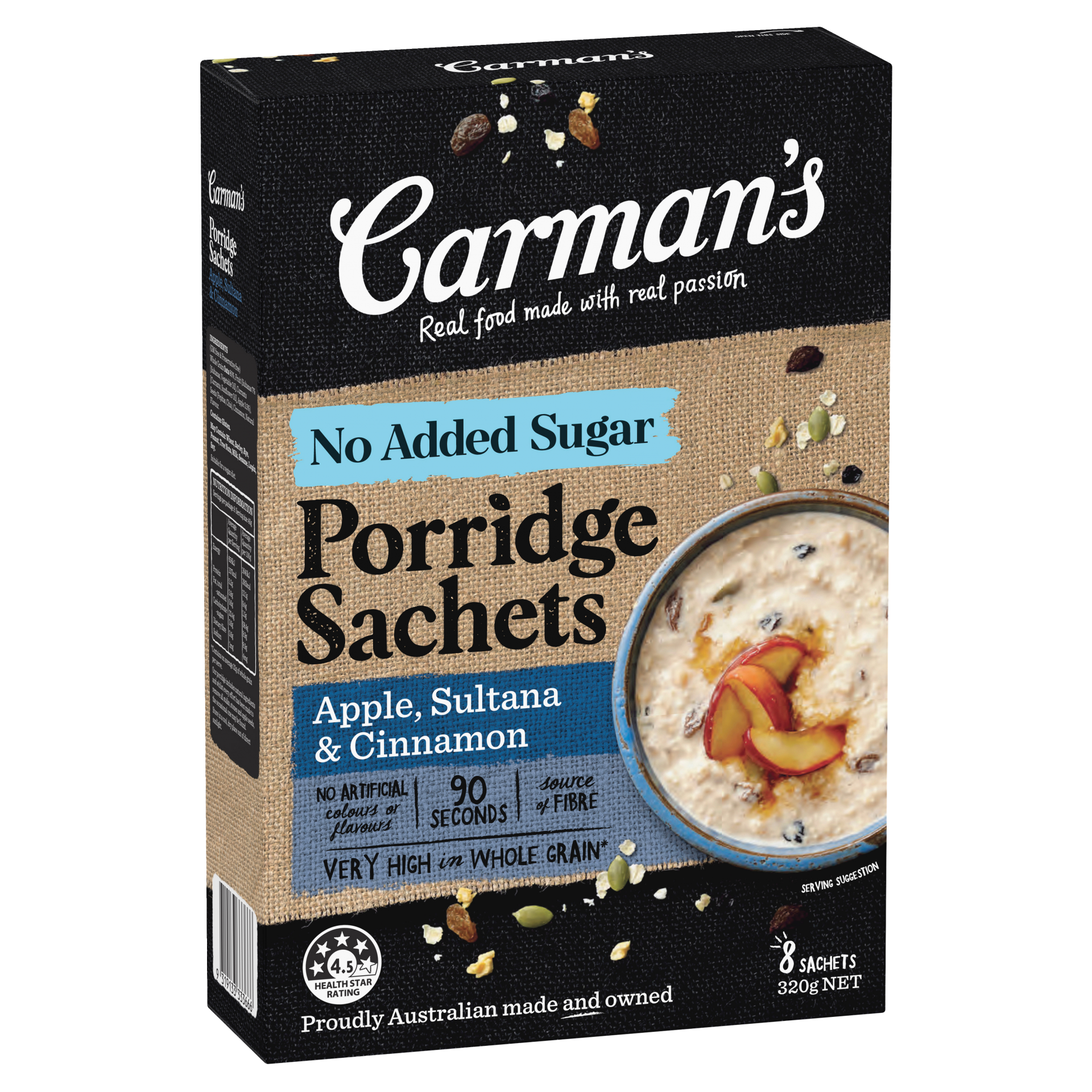 Ingredients
4 x 40g sachets Carman's Gourmet Porridge Sachets - Apple, Sultana & Cinnamon
2 cups shredded coconut
1 lemon, finely zested
3/4 cup sweetened condensed milk
100g unsalted butter, melted
Icing
2 tbsp lemon juice
20g unsalted butter, melted
2 cups icing sugar, sifted
Method
Preparation time: 10 minutes
Cooking time: n/a + 2 hours refrigeration
Serves: 10
Line a 15cm x 25cm slice tin with baking paper.
Combine the Carman's Apple,  Sultana and Cinnamon Gourmet Porridge Sachets, coconut, lemon zest, condensed milk and melted butter in a large mixing bowl and mix together until combined.
Press the mixture in the lined tin with a back of a spoon. Refrigerate for 1 hour or until firm and set.
For the icing, mix together the lemon juice, melted butter and sifted icing sugar until smooth. Pour the icing over the slice to cover and sprinkle with extra shredded coconut if desired. Refrigerate for a further hour to set, then cut into squares and serve.