Lemon Cheesecake Bars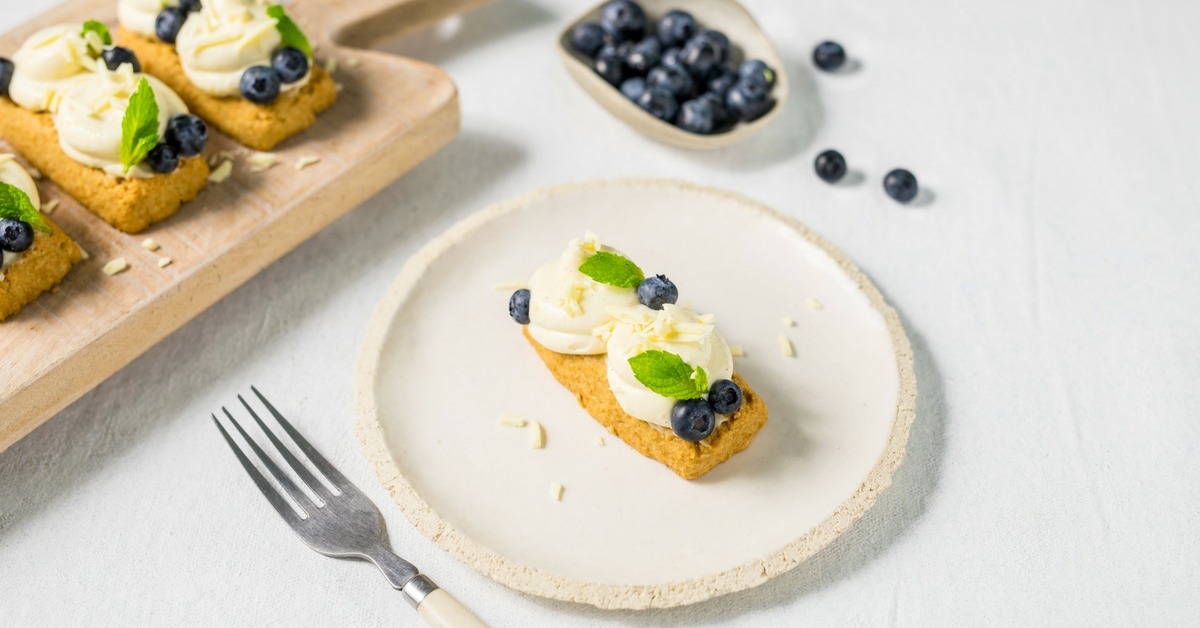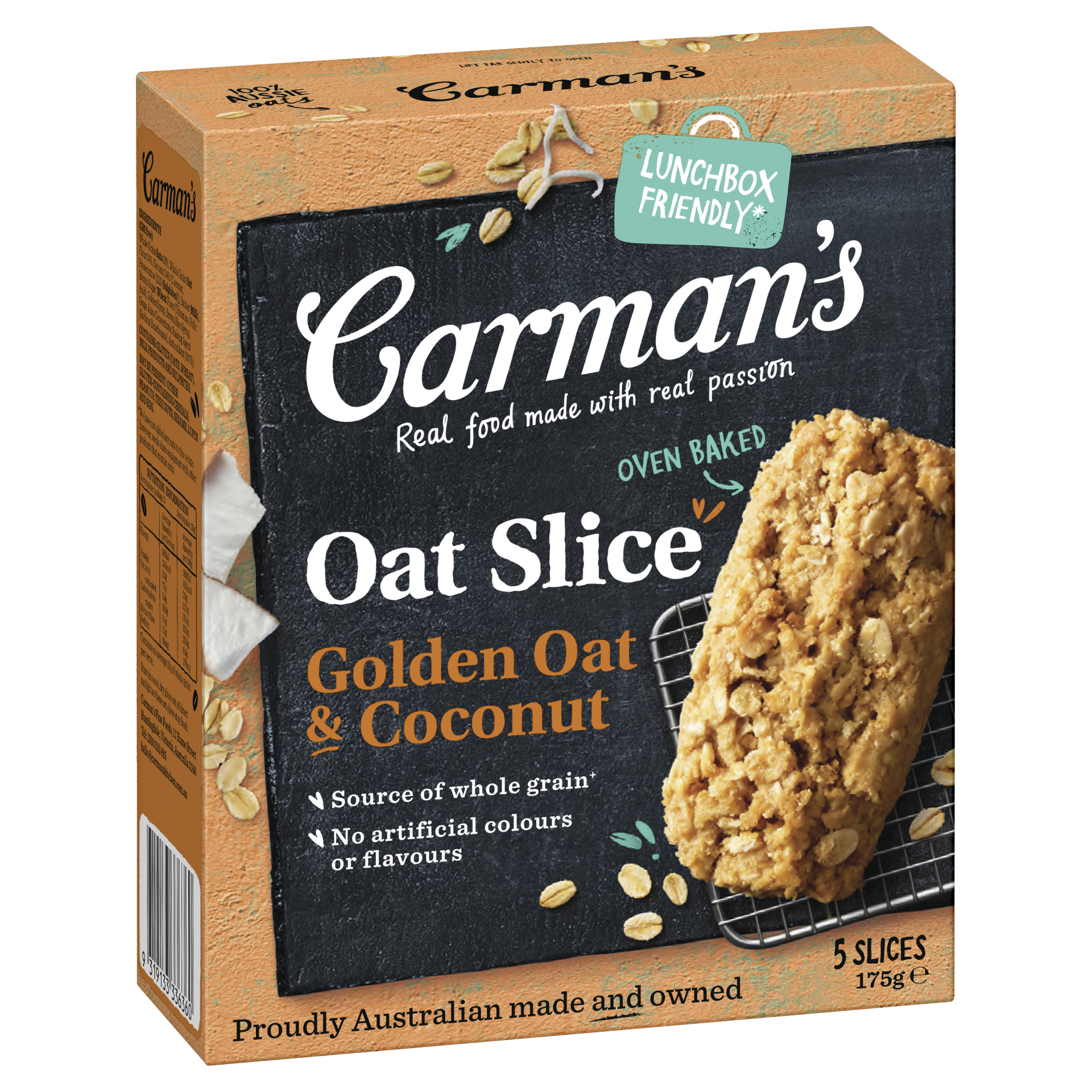 Ingredients
1 packet Carman's Golden Oat Slice s
350g Light Philadelphia Cream Cheese
2 tbsp lemon curd
Finely grated zest from ½ lemon
2 tbsp icing sugar, sifted
1/2 tsp vanilla bean paste
Blueberries and small mint leaves, to decorate
Method
Preparation time: 10 minutes
Cooking time:
Serves: 6
In a small food processor combine 250g cream cheese, lemon curd, lemon zest, icing sugar and vanilla bean paste.  Blend until smooth then transfer mixture to a bowl.  Fold through remaining cream cheese until just combined.
Transfer mixture to a piping bag lined with a large, plain nozzle (we used a 2cm nozzle).  Pipe cheesecake mixture evenly between the 5 Carman's Golden Oat Coconut Oat Slices 5 Pack.
Decorate with blueberries and mint leaves, serve immediately.