Individual Parfaits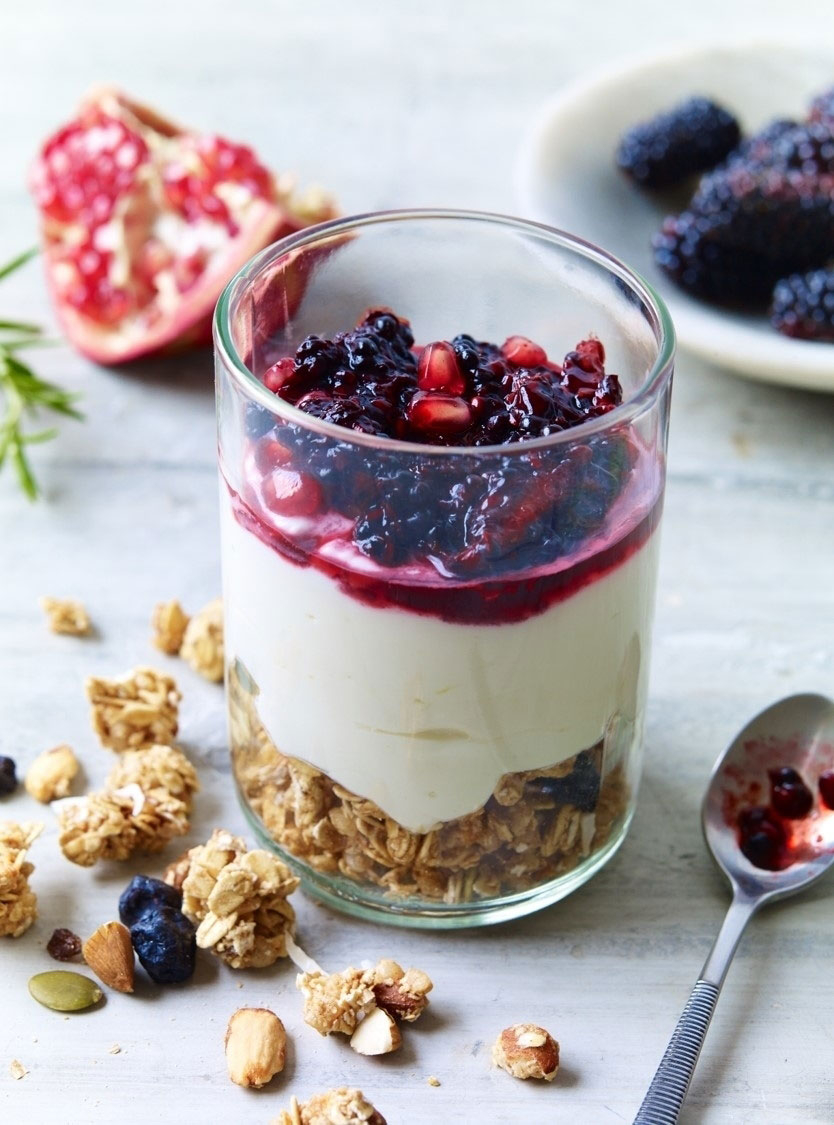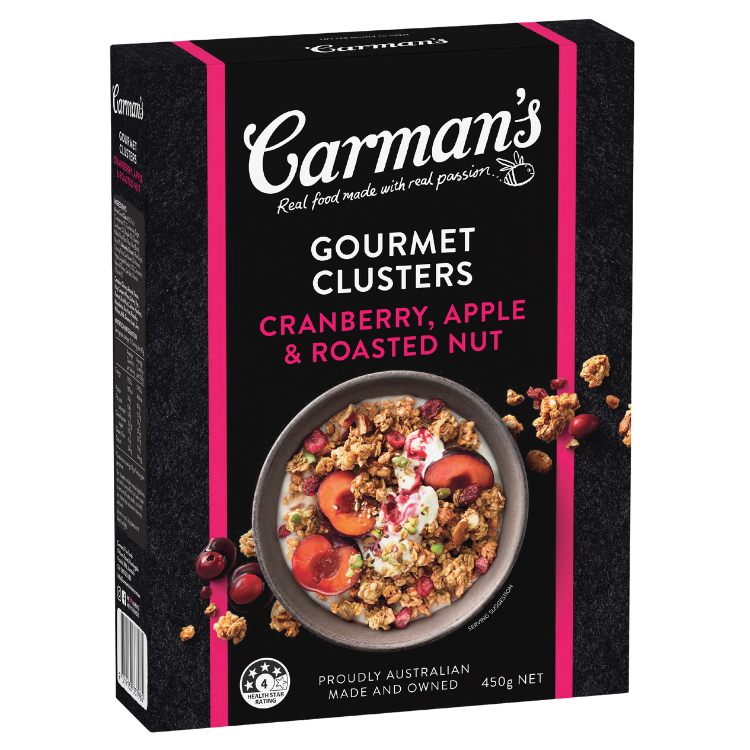 Ingredients
2 cups Gourmet Cranberry, Apple & Roasted Nut Clusters, lightly crushed
2 cups yoghurt (Labneh is our favourite!)
1 cup muddles berries
500g natural plain full fat yoghurt (not Greek)
generous pinch, salt
to taste, lemon zest
to taste, honey
Method
Preparation time: 20 minutes
Cooking time: allow 24 hours for Labneh to drain
Serves: 4
Labneh
Place a large sieve over a large bowl. Line with 2-3 layers of cheesecloth. If you cannot find cheesecloth, you can use a clean cotton tea-towel (if using a tea-towel instead of cheesecloth, you may need to drain the Labneh for longer).
Add salt to the yoghurt and stir until smooth. Pour into the prepared sieve. Gather the edges of the cheesecloth together, twist and tie securely with string and let it rest into the sieve. Cover the top of the bowl & sieve so it doesn't pick up any odours from the fridge.
Leave the whole setup in the fridge to allow the whey to drip out of the yoghurt. The longer you leave it to drain, the thicker the Labneh. For this recipe, allow Labneh develop for 24 hours then stir through the fresh lemon zest and honey.
To serve – Layer the base of each glass with  crushed clusters, yoghurt (or Labneh) and top with muddled berries.
What is Labneh?
Labneh is a fresh cheese popular in the Middle East. It is made by straining yoghurt to remove the whey, leaving behind a versatile ingredient with the consistency of cream cheese and the tang of yoghurt.
When draining the yoghurt, the longer you leave it, the thicker it will become. 8 -14 hours will give you a soft-strained Labneh. 24-48 hours will give you a thicker cream-cheese-like Labneh. 48-72 hours will result in a much firmer yoghurt cheese which you can roll into small balls using oiled hands, coat with herbs/spices of choice and store in a jar of olive oil.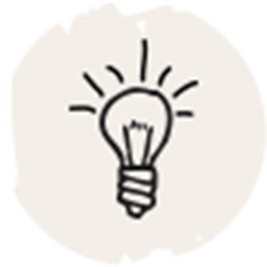 Tip
For extra decadence, top cheesecake with raspberry coulis…yum!