Honey, Vanilla & Cinnamon Mug Cake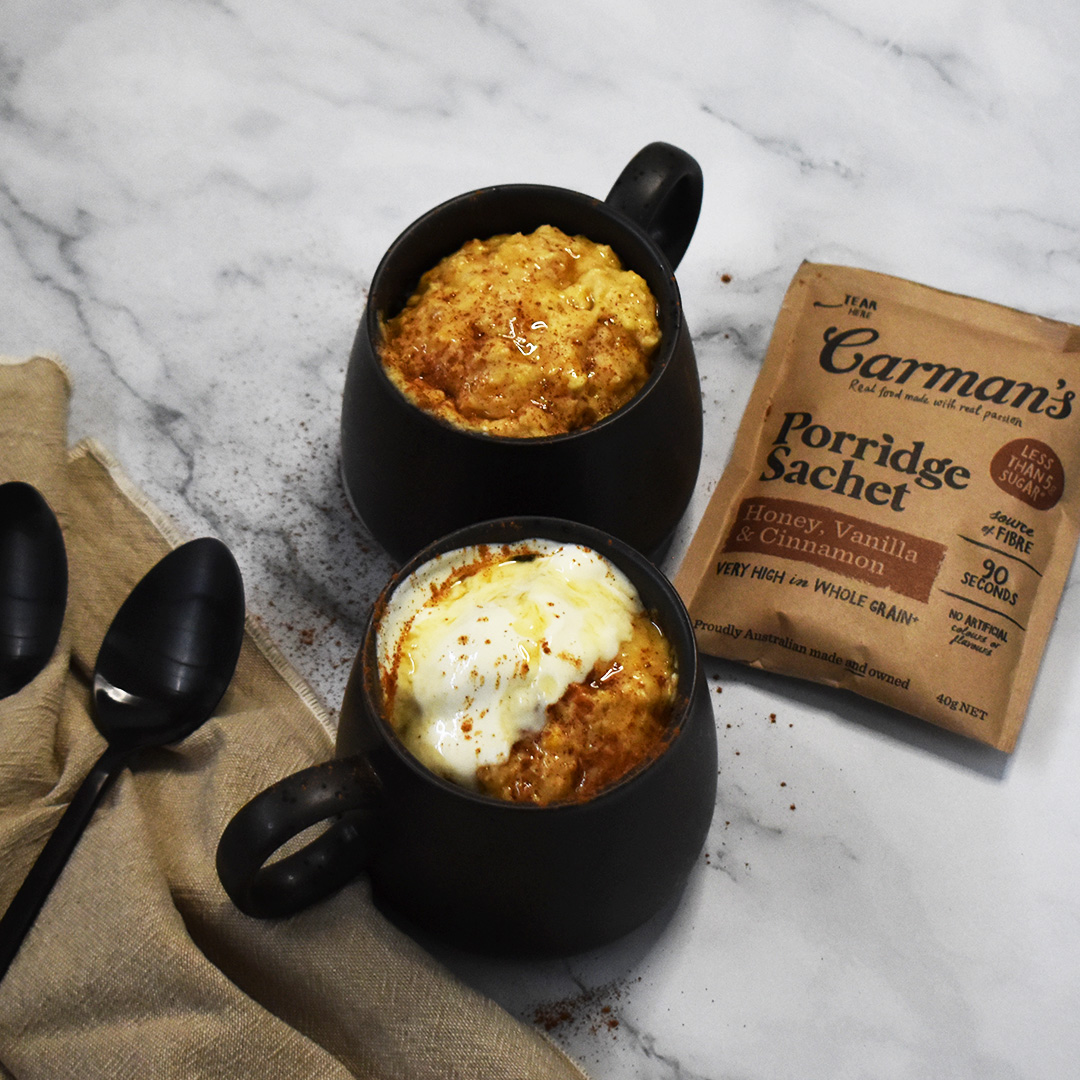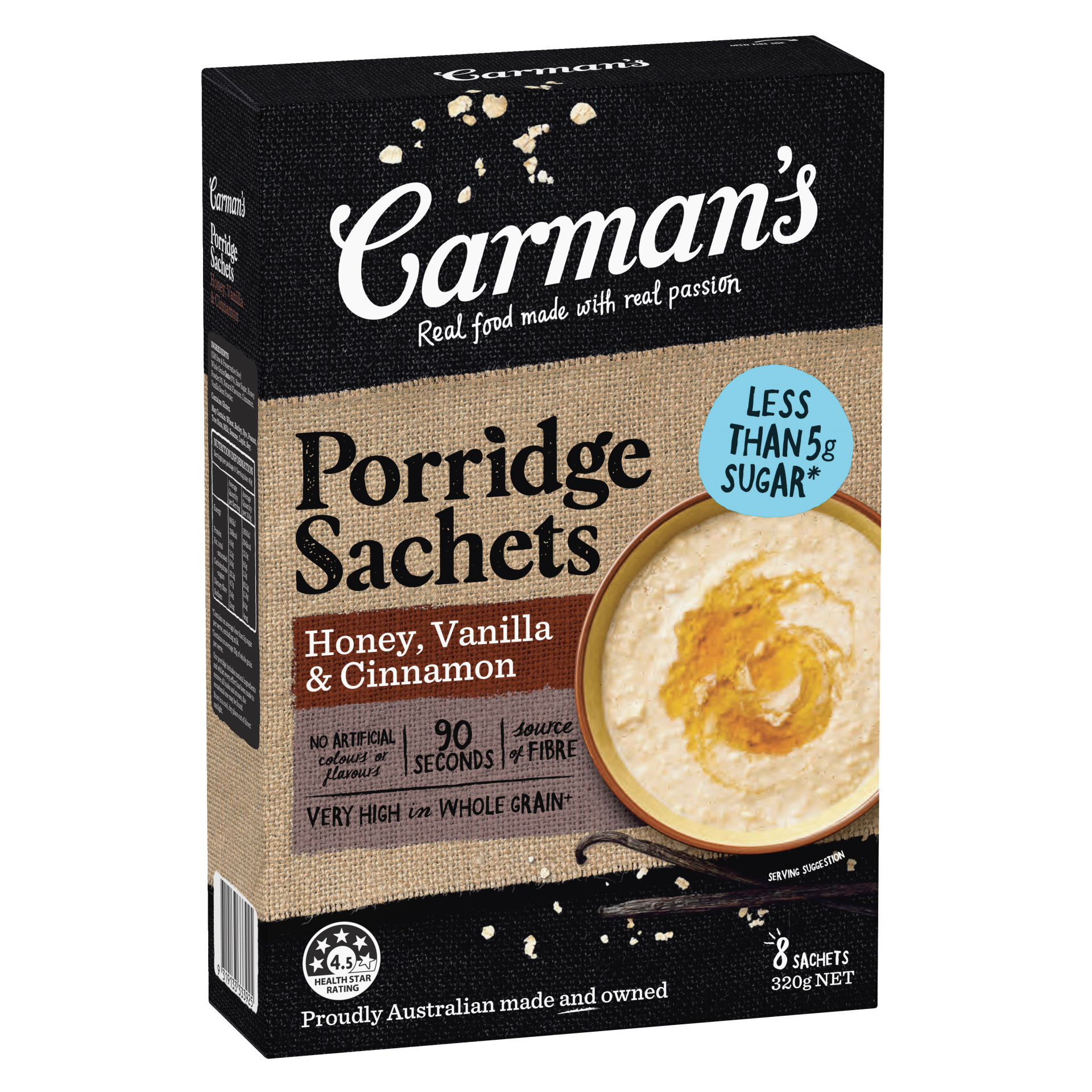 Ingredients
1 Sachet Carman's Honey Vanilla & Cinnamon Porridge
180g Self-raising flour
1 Whole Egg
2 Tbsp Honey
2 Tbsp Coconut oil, melted
5 Tbsp Milk - we used dairy milk but your choice of any milk will work too
To serve Yoghurt and ground cinnamon
Method
Preparation time: 3 minutes
Cooking time: 2 minutes
Serves: 2
1. Combine all ingredients (except yoghurt and cinnamon) in a bowl, mix well.
2. Lightly spray the inside of 2 mugs with cooking spray.
3. Spoon the mixture evenly between the mugs.
4. Microwave on high for 2 minutes or until the muffins spring back when gently pressed in the centre.
5. Serve warm dusted with cinnamon and a generous dollop of yoghurt!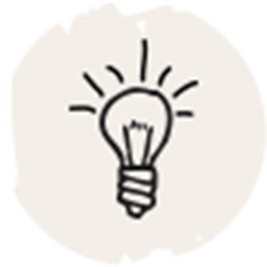 Tip
Drizzle with extra honey after microwaving if you like yours extra sweet!