Healthy Cheesecake Brownies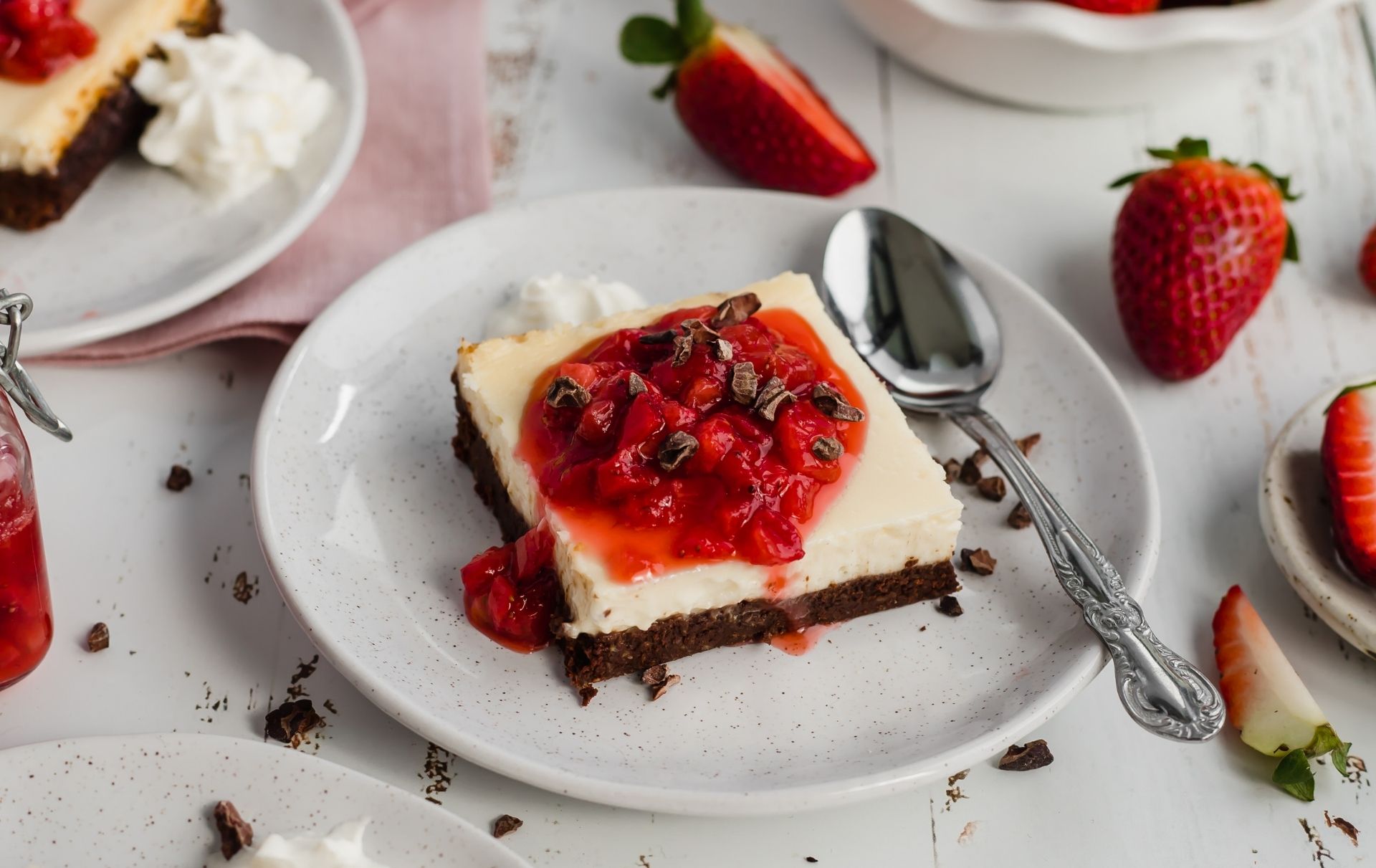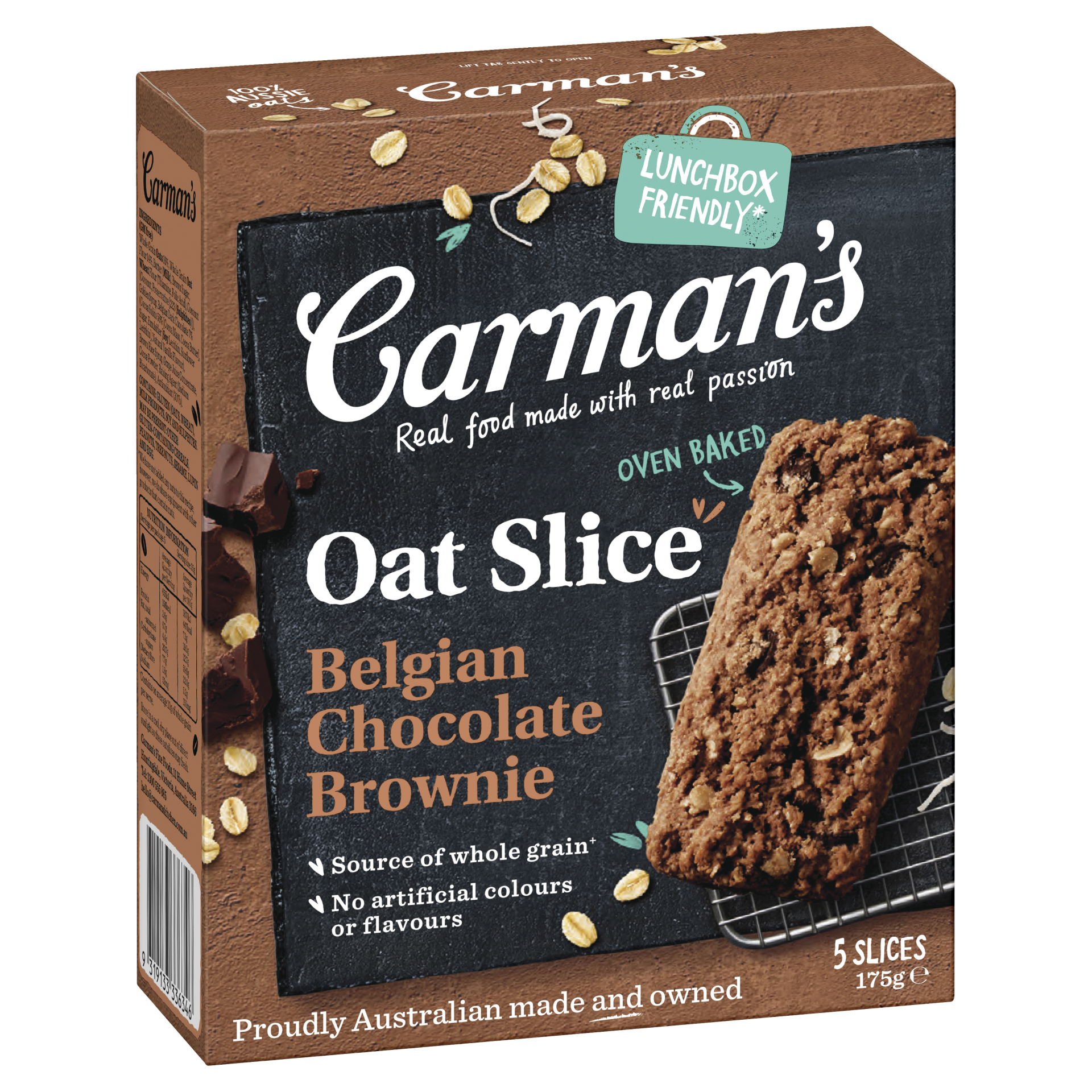 Ingredients
5 Carman's Belgian Chocolate Brownie Oat Slices
100g Melted butter
3/4 cup Cacao powder
250g Cream cheese
1/2 cup Greek Yoghurt
1/4 cup Honey
250g Strawberries
1 tbsp. Honey
Method
Preparation time: 10
Cooking time: 25-30 mins
Serves: 12
Preheat the oven to 180 degrees Celsius and line a square 20x20cm baking tin with
baking paper.
To make the brownie base, break up the oat bars with your hands and place them in
a food processor. Pulse a few times until they turn into a coarse meal.
Add in the melted butter, cacao powder, and honey and blitz the food processor a few
more times until the ingredients start sticking together.
Transfer the mixture to the baking tin and flatten it with the help of a spatula. Put the
baking tin in the fridge.
In the meantime, make the cheesecake layer by placing the cream cheese in a bowl
and beat it using an egg beater, add in the yogurt and the 1/4 cup honey and keep mixing until
the texture is smooth and thick.
Pour the batter over the brownie base and bake the cheesecake for 25-30 minutes or
until the centre is no longer wobbly. Then let cool down completely and transfer to
the fridge for a few hours before serving.
If you're making the strawberry topping, finely chop up the strawberry and put them in
a small saucepan over medium heat, drizzle the tablespoon of honey on top and cook the fruit until
the sauce is thickened. Transfer to a jar and let it cool before serving.