Hazelnut Mocha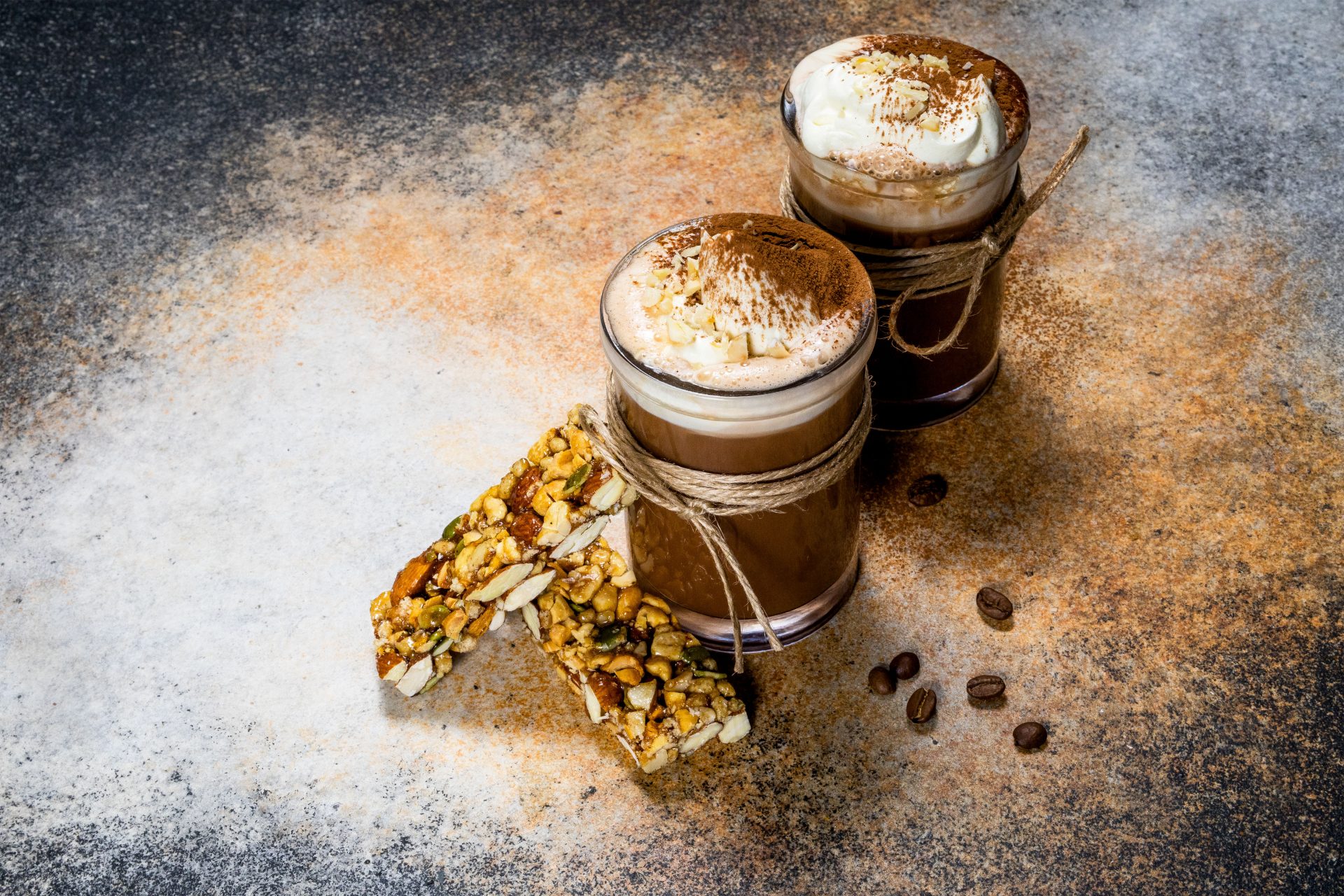 Ingredients
500ml hazelnut milk (available from the refrigerated milk section of major supermarkets)
1 tbsp Dutch processed cocoa
2 shots espresso
Honey, to sweeten
Whipped cream, to serve (optional)
Carman's Amond, Hazelnut & Vanilla Nut Bars to serve
Method
Preparation time: 5 mins
Cooking time: Cook to taste
Serves: 2
Combine hazelnut milk, cocoa and espresso in a small saucepan.
Use a stick blender to blend for 1 minute.
Stir over medium heat until warmed then use a stick blender again to froth further.
Add honey to taste and serve with a generous dollop of whipped cream.
This product was inspired by our Almond, Hazelnut & Vanilla Nut Bars.