Gluten-free Chocolate Waffles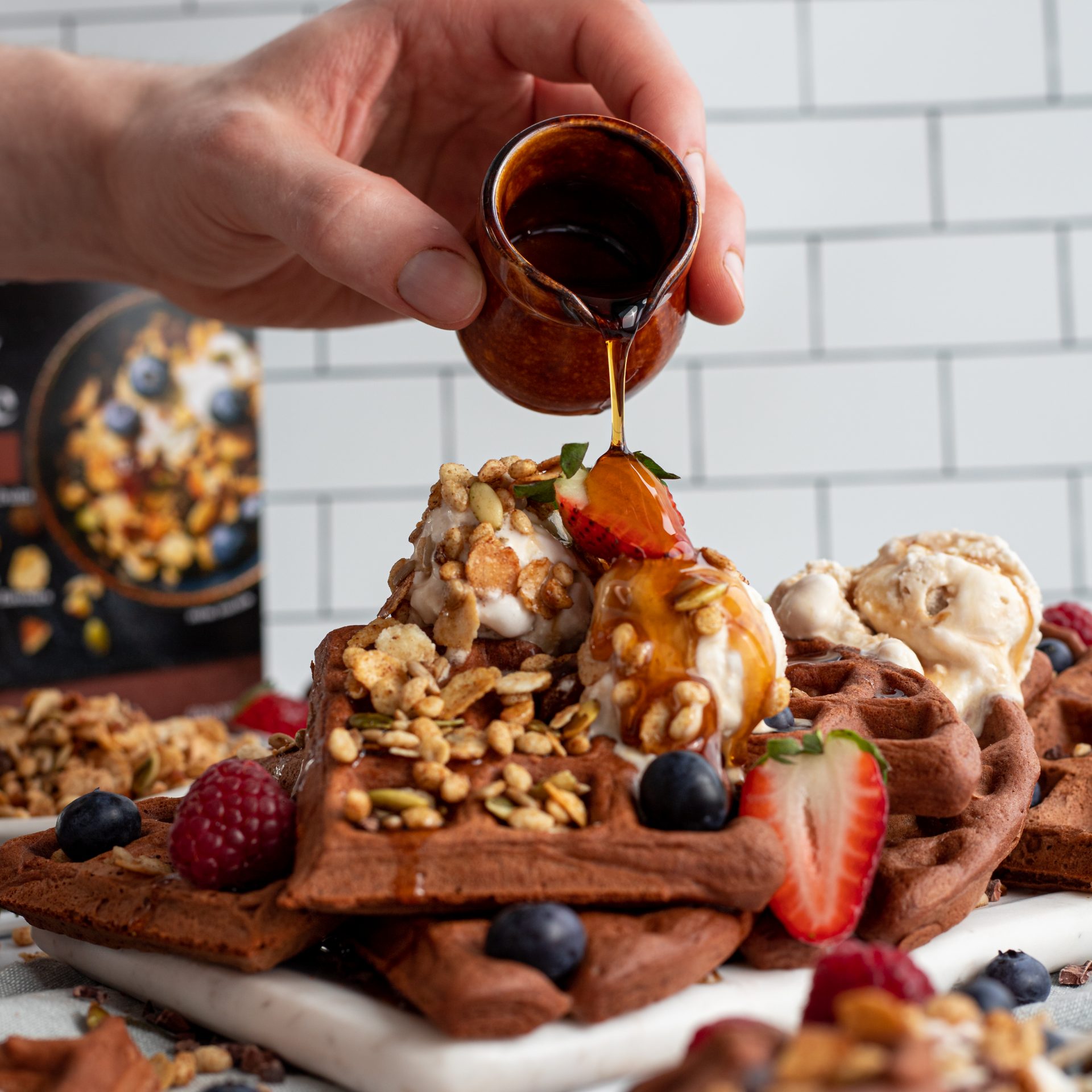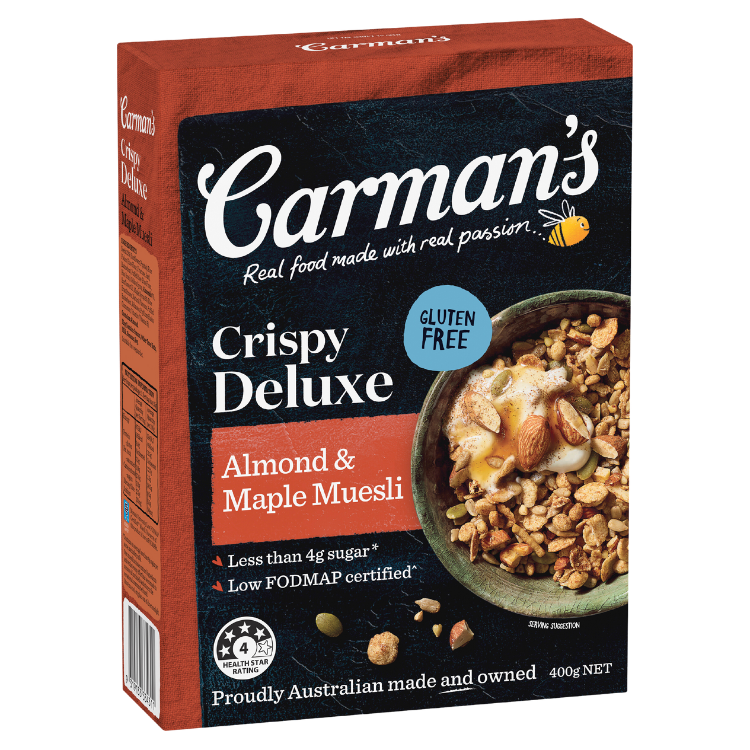 Ingredients
1/2 cup Buckwheat flour
1/4 cup Cacao powder
1/4 cup Tapioca flour
2 tsp. Baking powder
1 tsp. Cinnamon
2 Eggs
2 tbsp. Melted coconut oil
2 tbsp. Maple syrup
1/4 cup Plant based or regular milk
Method
Preparation time: 5
Cooking time: 5
Serves: 4 waffles
These yummy waffles are the perfect way to start your morning. Topped with our Crispy Deluxe Muesli, fresh fruit and maple syrup — this recipe is an indulgent, delicious brekkie.
Preheat the waffle maker to the desired temperature.
Add the buckwheat flour, cacao powder, tapioca flour, baking powder, cinnamon,
eggs, coconut oil, maple syrup, and milk to a bowl and mix well until smooth.
Add about ½ cup of batter to the waffle maker and cook until edges darken a bit.
Transfer to a cooling rack and keep cooking the rest of the batter until finished. If the
batter gets too thick (the starches in the mix tend to absorb moisture) just add a
couple of tablespoons of milk and mix well.
Top the waffles with Crispy Deluxe Muesli, fresh fruit, and maple syrup.