Gluten Free Apple Pie Cheesecake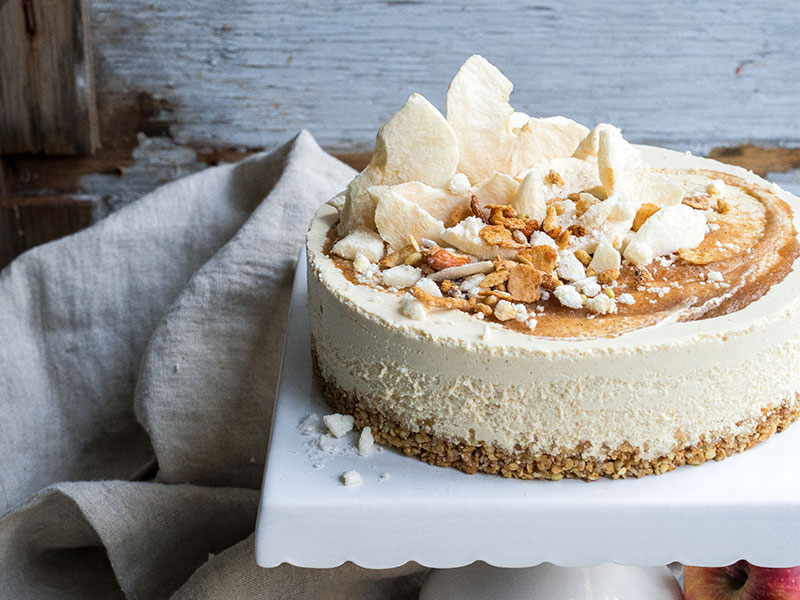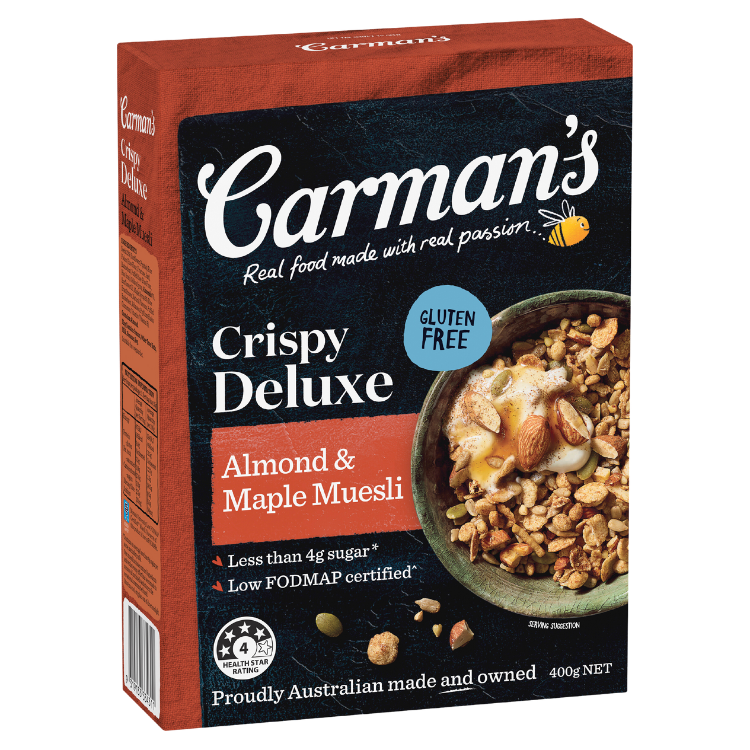 Ingredients
6 Red Delicious Apples, peeled, roughly chopped
2 tbsp brown sugar
1 tsp ground cinnamon
1 1/2 cups Carman's Almond & Maple Gluten Free Muesli , plus extra, to decorate
80g butter, melted
500g cream cheese, roughly chopped, at room temperature
2 tbsp rice malt syrup
2 1/2 tsp gelatin, dissolved in 60ml boiling water
1 cup whipped cream
dehydrated apple slices, to decorate
Method
Preparation time: 20 minutes plus setting time
Cooking time: 10 minutes
Serves: 8
Combine apple, brown sugar, cinnamon and 250ml water in a microwave safe container. Microwave on high for 10 mins or until apple is very soft. Pour into a blender/food processor and blitz until very smooth.
Add Almond & Maple Gluten Free Muesli and butter to a food processor and blitz until the mixture becomes like wet breadcrumbs. Press into the base of a greased 20cm spring-form tin, compacting down so that the surface is flat.
In the bowl of a stand mixer, combine cream cheese, rice malt syrup and 250g of the apple puree (if you don't have a stand mixer you could also use a hand blender). Blend until very smooth. Add dissolved gelatin and mix until just combined. Add whipped cream and use a spatula to gently fold through by hand.
Pour filling on top of the base, spoon remaining apple puree on top and use a spoon to create a swirl pattern to decorate. Refrigerate overnight (min 6 hours).
Decorate with dehydrated apple pieces and extra muesli to serve.