Gingerbread Oat Cookies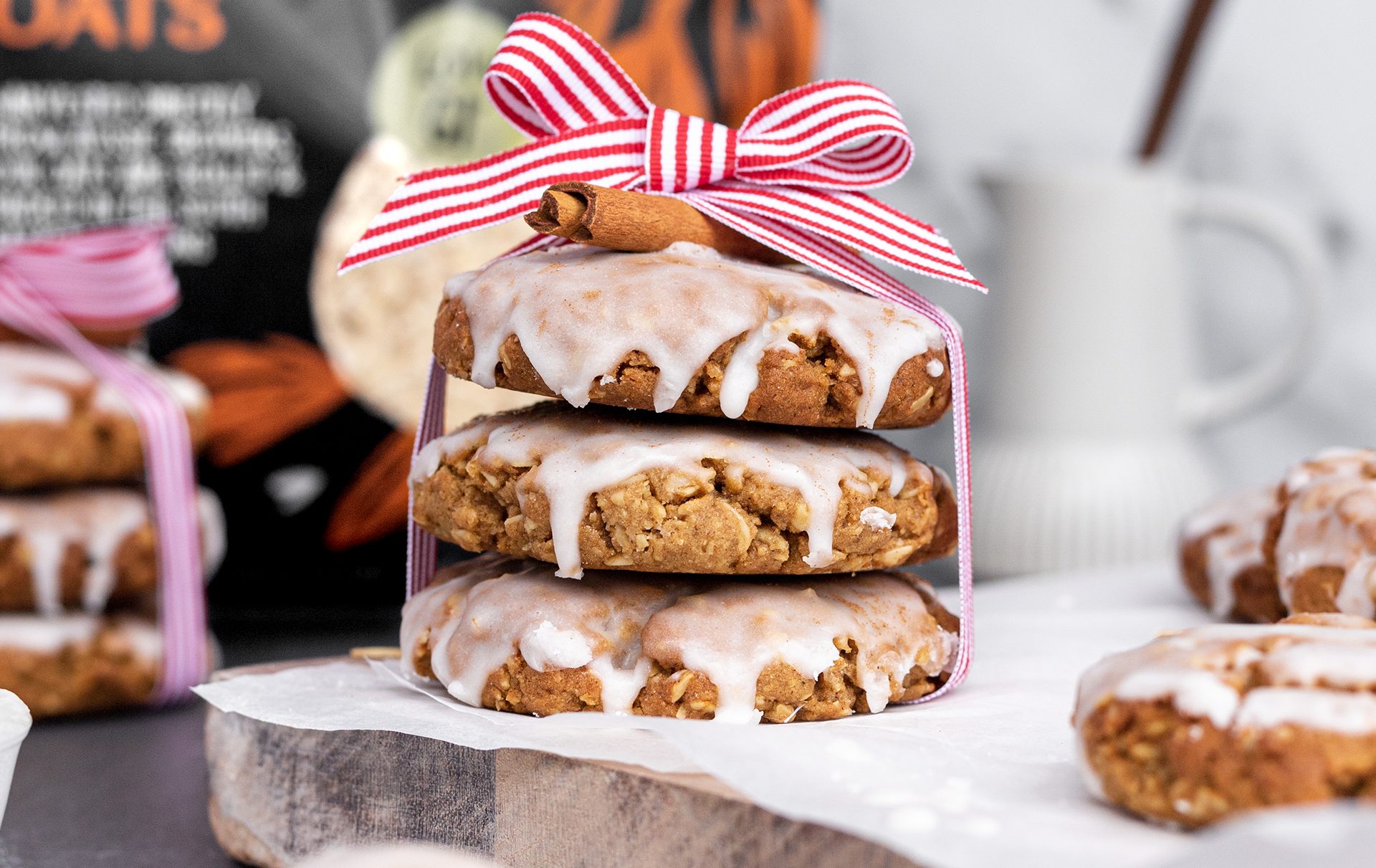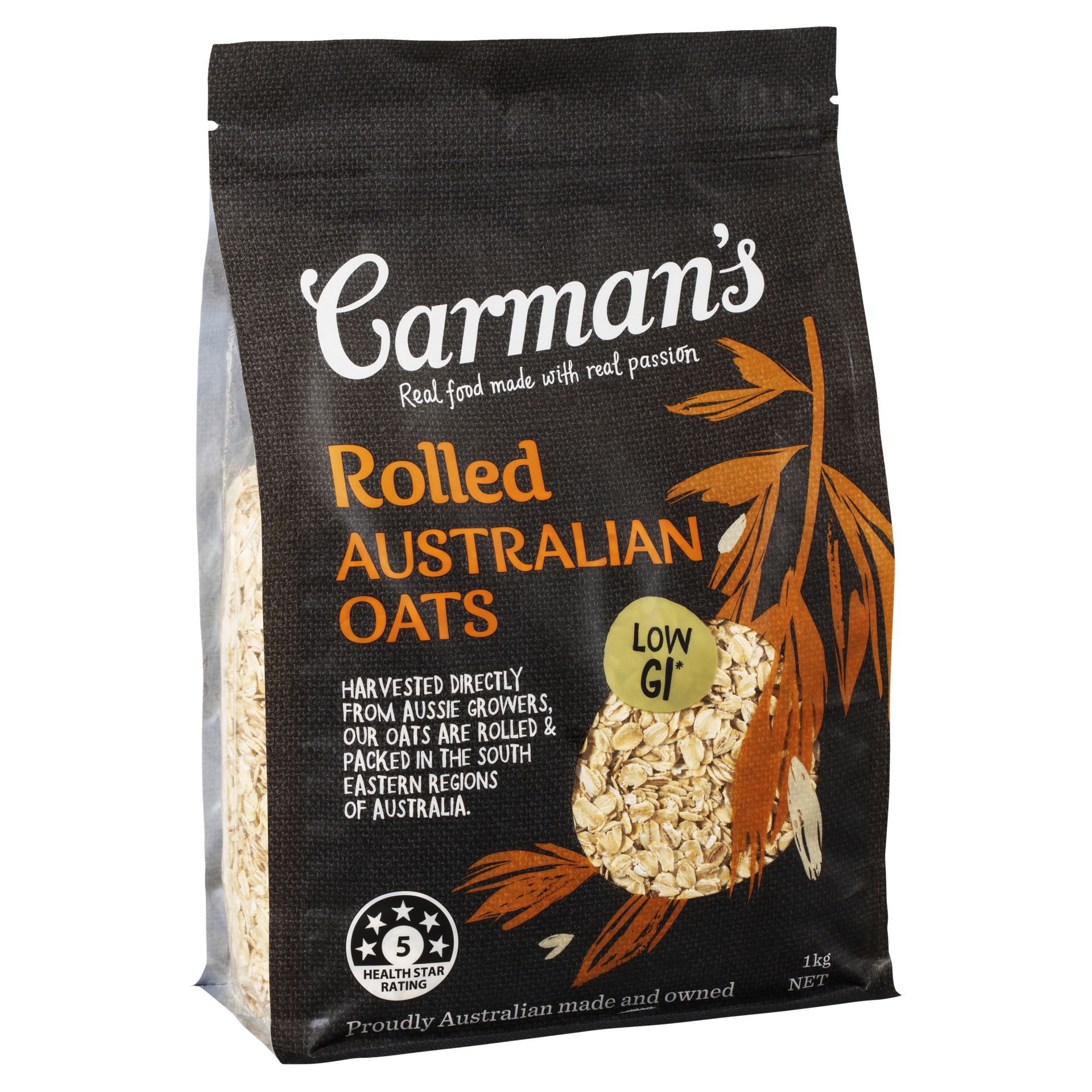 Ingredients
COOKIES:
2 cups (160g) Rolled Australian Oats
1 2/3 cups (210g) All-purpose flour
1 teaspoon Baking soda
1/2 teaspoon Salt
2 teaspoons Ground ginger
1 1/2 teaspoons Ground cinnamon
1/2 teaspoon Ground nutmeg
1/4 teaspoon Ground cloves
3/4 cup (170g) Unsalted butter (softened to room temperature)
1 cup (200g) Packed light or dark brown sugar
1/4 cup (50g) Granulated sugar
1 Egg (large, room temperature)
1/4 cup (60mL) Unsulphured dark molasses
ICING:
1 1/2 cups (180g) Sifted confectioners sugar
1/4 teaspoon Pure vanilla extract
1 1/2 - 2 tablespoons Milk
Small pinch Ground cinnamon, ground ginger, plus extra cinnamon for garnish if desired
Method
Preparation time: 45 minutes
Cooking time: 13 minutes
Serves: 30 cookies
Make the cookies:
Preheat oven to 180°C.
Pulse the oats in a food processor 10-12 times until you have a variety of texture – chopped oats with some oat flour.
Whisk the pulsed oats, flour, baking soda, salt, ginger, cinnamon, nutmeg, and cloves together in a medium bowl. Set aside.
In a large bowl using a hand mixer or a stand mixer fitted with a paddle attachment, beat the butter, brown sugar, and granulated sugar together on medium-high speed until creamed, about 2 minutes. Add the egg and molasses and beat on high speed until combined, about 1 minute. Scrape down the sides and up the bottom of the bowl and beat again as needed to combine.
Add the dry ingredients to the wet ingredients and mix on low until combined. Dough will be very thick and a little sticky. Cover and chill the dough for 30-45 minutes in the refrigerator (and up to 4 days). If chilling for longer than a few hours, allow to sit at room temperature for at least 30 minutes before scooping and baking because the dough will be quite hard.
Line large baking sheets with parchment paper or silicone baking mats. Set aside.
Scoop cookie dough, about 1.5 Tablespoons of dough per cookie, and place 3 inches apart on the baking sheets. Bake for 12-13 minutes or until lightly browned on the sides. The centres will look very soft.
Remove from the oven and allow cookies to cool on the baking sheet for 5 minutes before transferring to a wire rack to cool completely before icing.
Make the icing:
Combine confectioners' sugar, vanilla extract, and 1 Tablespoon of milk in a medium bowl. Use a fork to whisk until combined. It will be impossible to fully combine because this isn't enough liquid. Add only enough extra milk to make a very very thick icing. I only add about 1 more Tablespoon of milk. Whisk in a very small pinch each of ground cinnamon and ginger. (Taste and add more if desired.)
Lightly dip the tops of the cookies into the icing or lightly drizzle icing on top. Feel free to dust/sprinkle more ground cinnamon on top of the icing for garnish. Icing will set after a few hours, so you can stack, transport, and/or gift the cookies.