FODMAP friendly Chocolate Oatmeal Cookies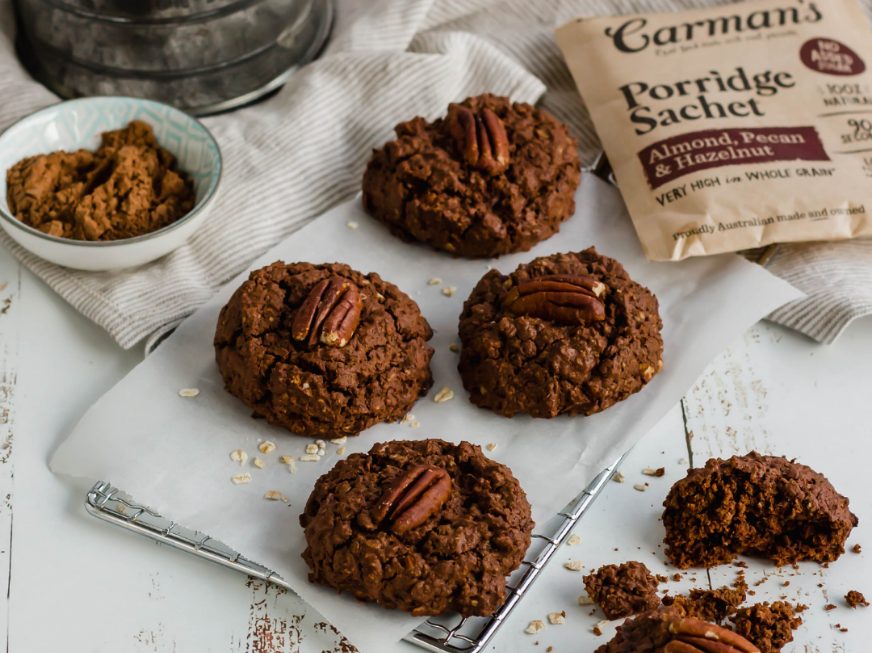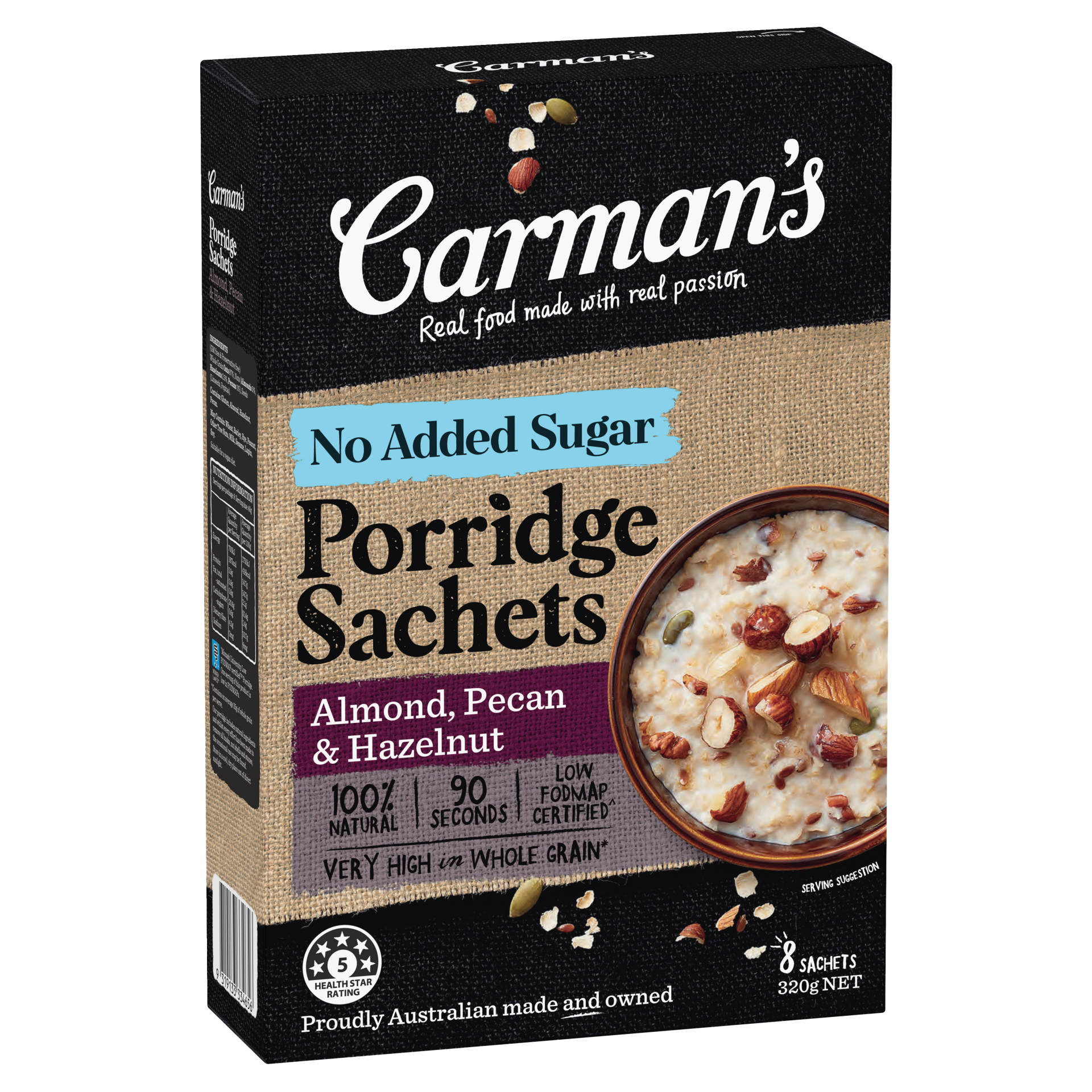 Ingredients
1 Carman's porridge sachet
1/2 cup Plain gluten-free flour
2 tbsp. Power Superfoods cacao powder
3 tbsp. Brown sugar
1 tsp. Cinnamon
1 tsp. Baking powder
Pinch of Salt
1/4 cup Margarine or butter
1 Egg
1 tsp. Vanilla
3 tbsp. Maple Syrup
To decorate, Pecan nuts (optional)
Method
Preparation time: 5 minutes
Cooking time: 12-15 minutes
Serves: 6 cookies
Preheat the oven to 180 degrees.
To a bowl, add porridge sachet, gluten free plain flour, cacao powder, brown sugar, cinnamon, baking powder and salt. Whisk together until combined.
Mix in the butter/margarine, egg, vanilla and maple syrup and stir until a smooth batter forms.
Scoop the mixture onto a lined baking tray and bake for about 12-15 minutes.
This recipe was lovingly created by our friend @thrivebay.