DIY Gluten Free Muesli Bars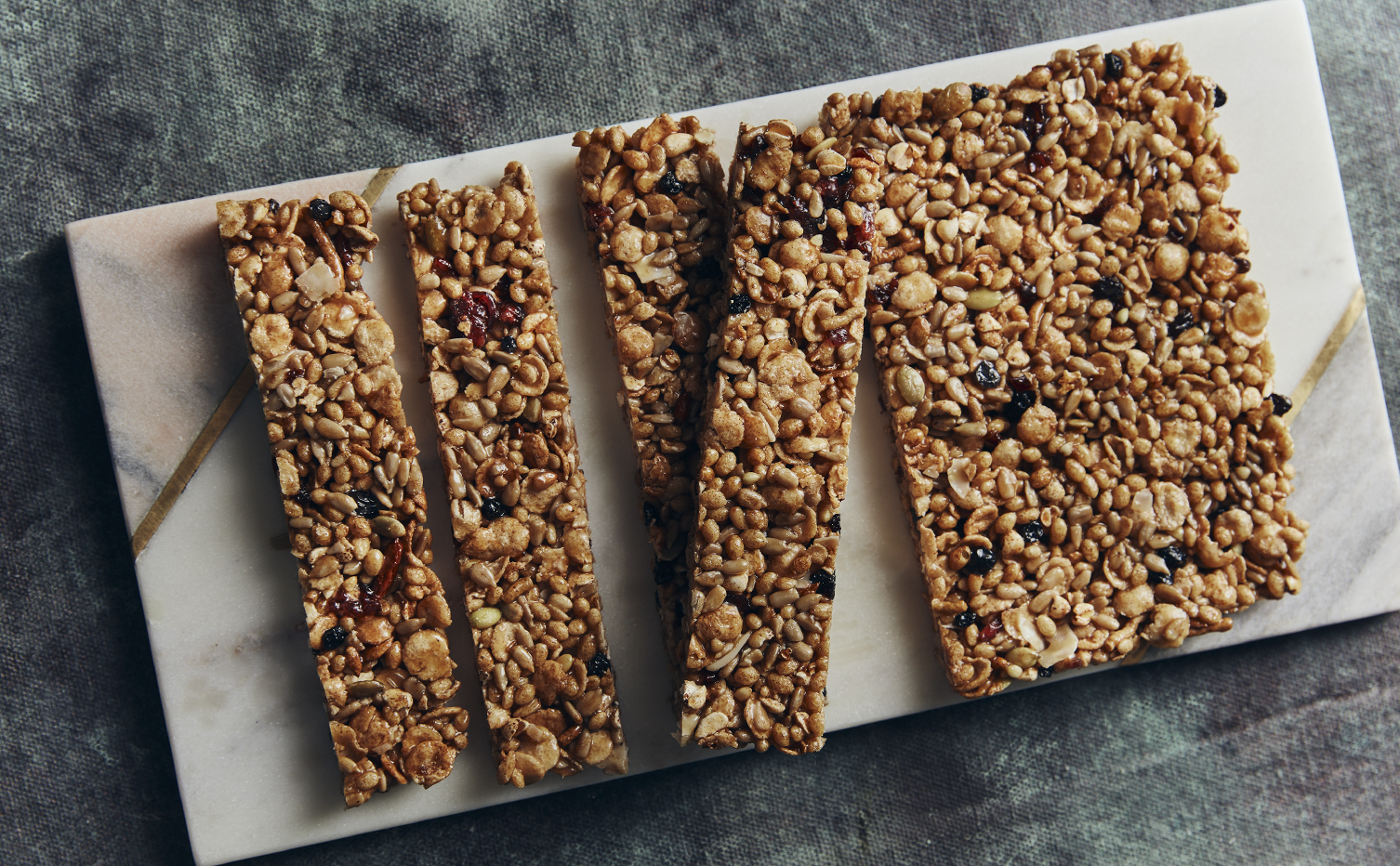 Ingredients
3 cups Crispy Deluxe Berry, Vanilla & Coconut Muesli
65g butter
50ml honey
25g brown sugar
Method
Preparation time: 10 minutes
Cooking time: 15 minutes
Serves: 8 large bars
1. Grease and line a 3cm deep 16 x 28cm baking tray with baking paper.
2. Pour the muesli into a medium size bowl.
3. In a small saucepan, bring to the boil butter, honey and sugar stirring together, until the sugar is dissolved and butter is melted (approx. 3 minutes.) Turn the heat to low and let the mixture simmer for a further 5 minutes.
4. Carefully and quickly mix the hot liquid into the muesli, then press the mixture into the baking tray.
5. Allow the tray to cool before placing in the fridge. The mixture will take approx. 1 – 2 hours to set.
6. Once softly set (no more than 2 hours of refrigeration), cut the slice evenly into bars.
The bars can be kept in an airtight container for up to 7 days.