Crunchy Cluster Pavlova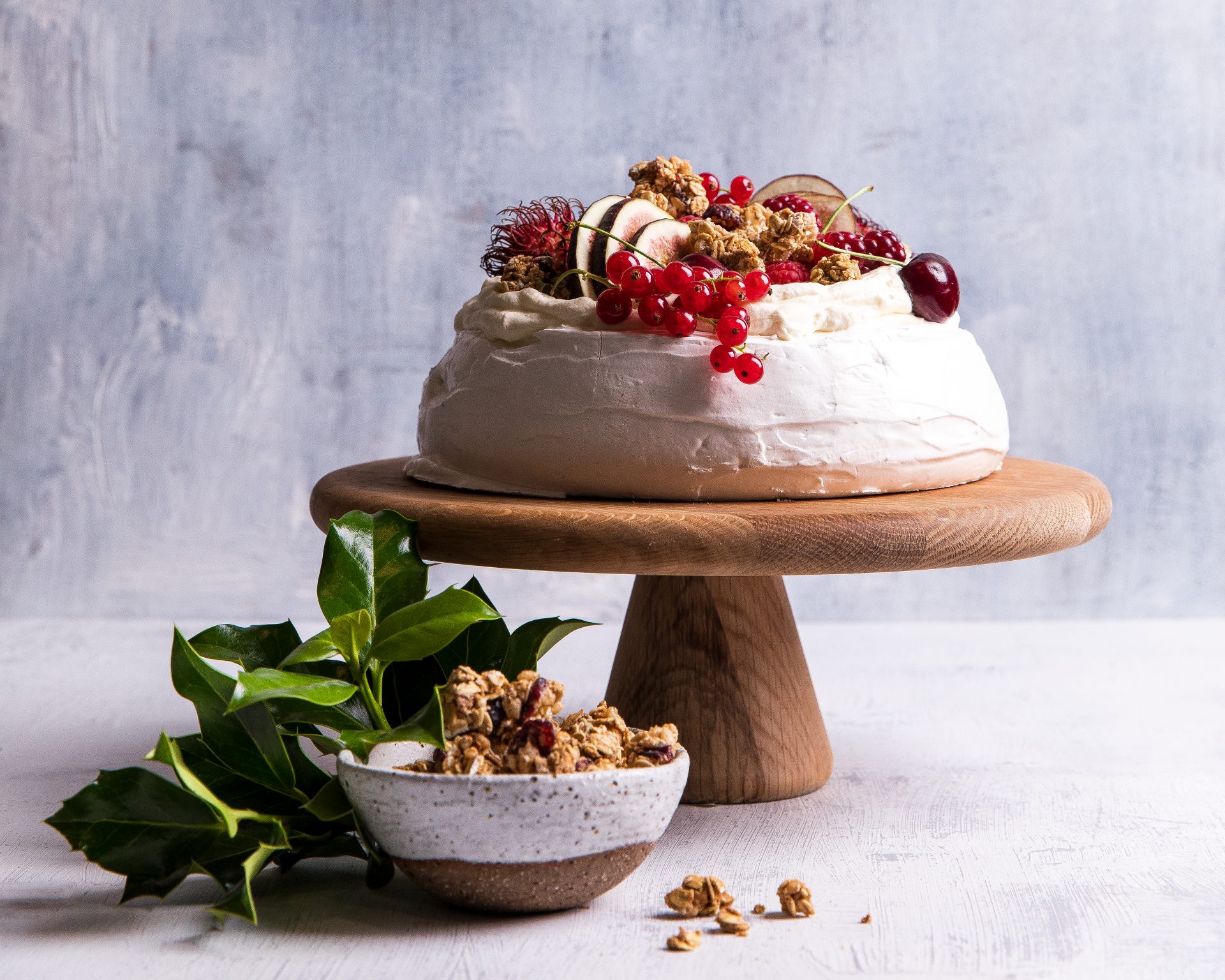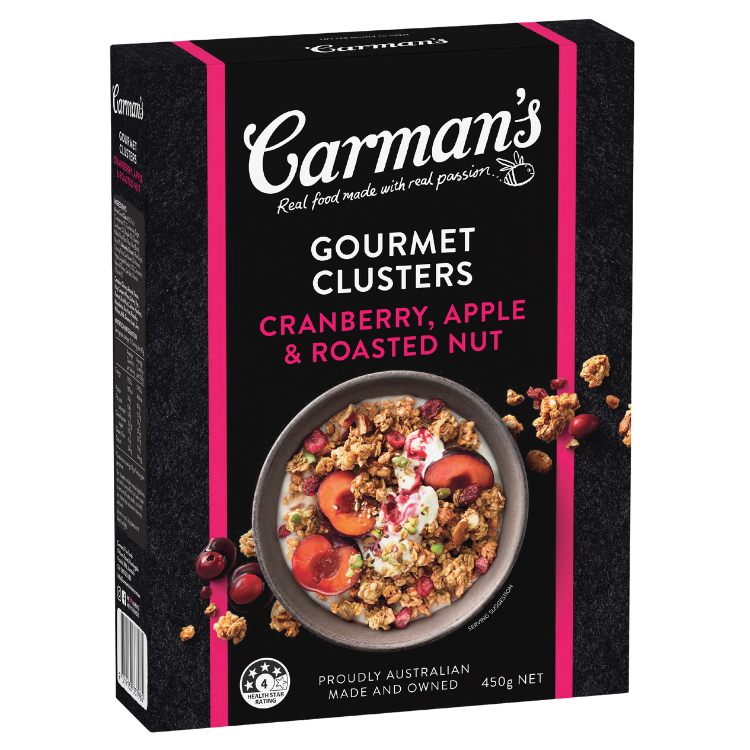 Ingredients
6 large eggs
300g caster sugar
1 tsp vanilla bean paste
1 tbsp cornflour
2 tsp white vinegar
Carman's Gourmet Clusters Cranberry, Apple & Roasted Nut, fresh fruit and whipped cream to decorate
Method
Preparation time: 30 mins (plus 4 hours resting time)
Cooking time: 4 hours
Serves: 6
Preheat oven to 130ºC (120ºC fan).  Use a 20cm round plate as a template, trace around the outside of the plate onto a sheet of baking paper.  Line an oven tray with the prepared paper.
Combine egg whites and caster sugar in a heatproof bowl.  Fill the bottom of a small saucepan with water (just enough so the bowl containing the egg and sugar can sit comfortably on top without touching the water).  Place the bowl on top and bring water to the boil, whisking the egg mixture regularly until the sugar has dissolved.  Add vanilla.
Use an electric beater or stand mixer fitted with whisk attachment to whisk the mixture to very stiff peaks (this may take a while, up to 10 mins using a handheld beater, but is very important to achieve stiff peaks as this gives your meringue a solid structure).  Once stiff peaks are achieved, whisk together cornflour and vinegar, add mixture to the meringue and beat through.
Spoon the meringue onto the prepared baking paper template.  Bake for 4 hours then turn off the oven, open oven door slightly and allow meringue to sit in the oven for a further 4 hours minimum to dry out and prevent cracking.
To decorate, top generously with whipped cream, fresh fruit and Carman's Cranberry, Apple and Roasted Nut Crunchy Clusters.