Creamy Choc Smoothie Bowl & Grain-free Granola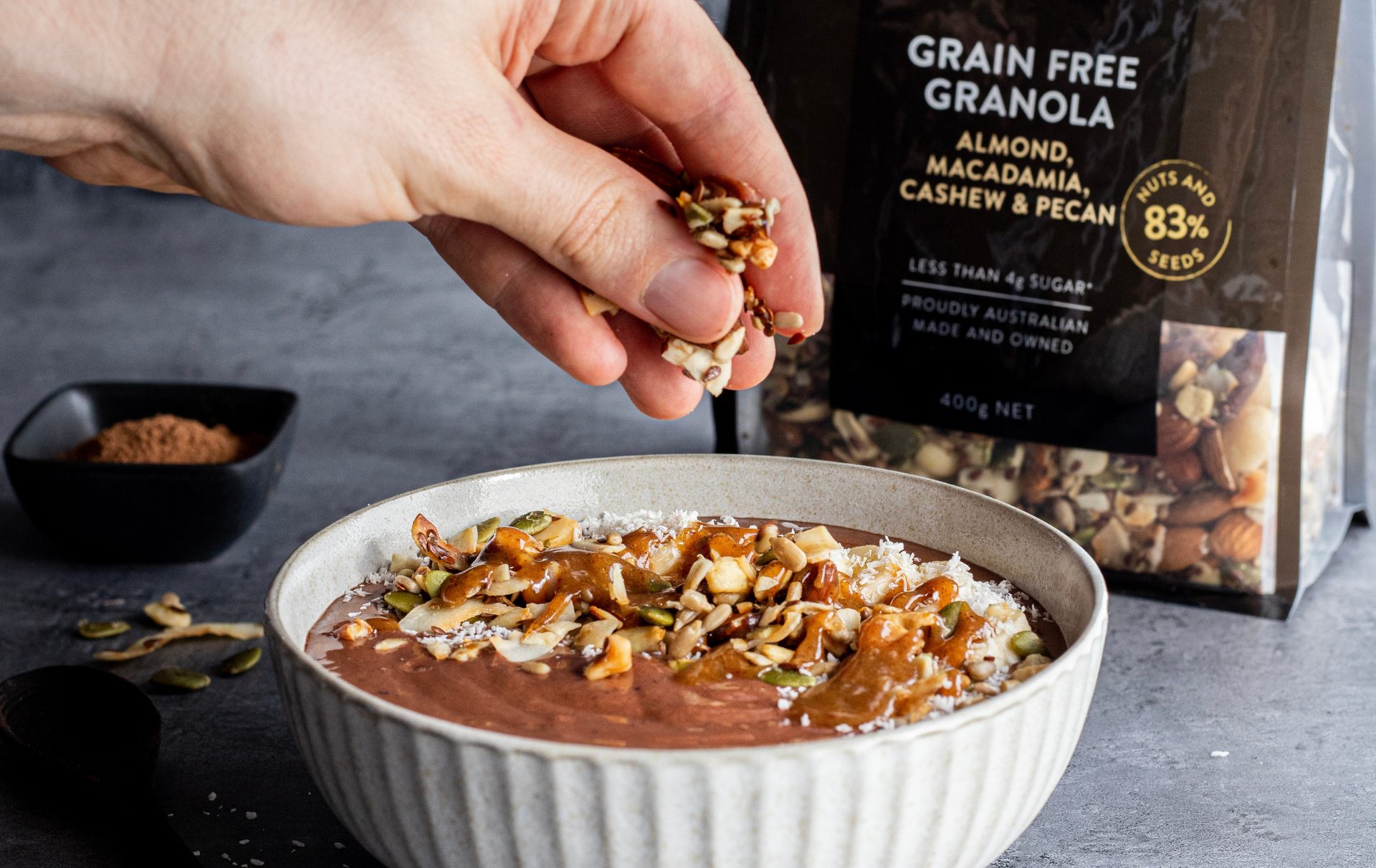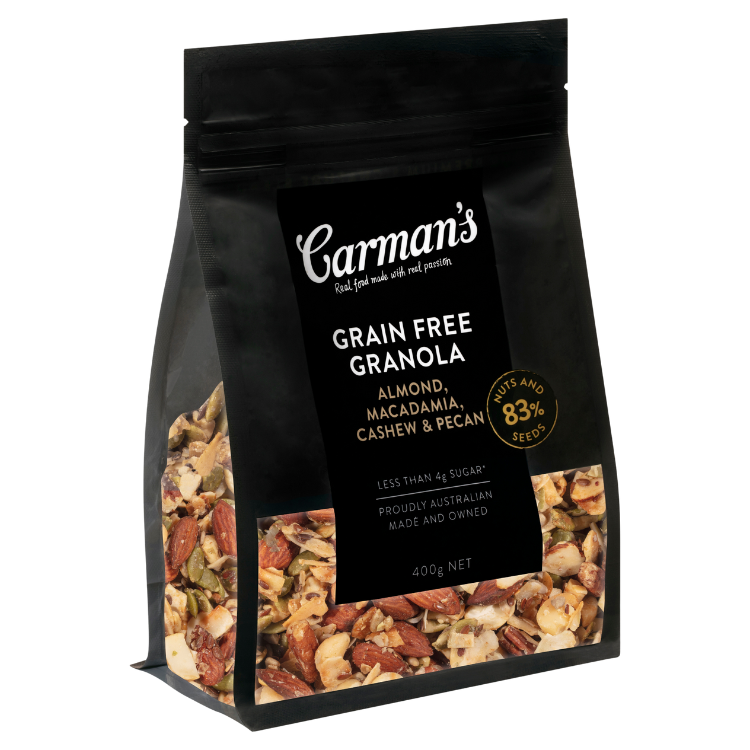 Ingredients
2 frozen ripe bananas (chopped prior to freezing)
1/3 cup frozen strawberries (or blueberries)
2-3 heaping tsps. cocoa powder
2 tbsp. almond butter
1 tbsp. flaxseed meal (optional)
1.5-2 cups unsweetened vanilla almond milk (sub soy or coconut)
1 dash stevia or agave nectar (depending on sweetness of bananas)
1/3 cup ice
Method
Preparation time: 10
Cooking time: 10
Serves: 2
A creamy vegan chocolate smoothie bowl with tons of fruit, fibre, and rich chocolate flavor.
We've topped this with our Grain-free Granola for some added crunch. Makes the perfect breakfast, snack, or late-night dessert.
Place all ingredients in a 

blender

 and blend until smooth.

Pour into a bowl. Garnish with a sprinkle of Carman's Grain-free Granola.

If you prefer a more chocolatey shake, add more cocoa powder. If you prefer it sweeter, add more stevia or agave. If you prefer it thinner, add less ice OR more almond milk.