Vanilla, Coconut & Oat Biscuits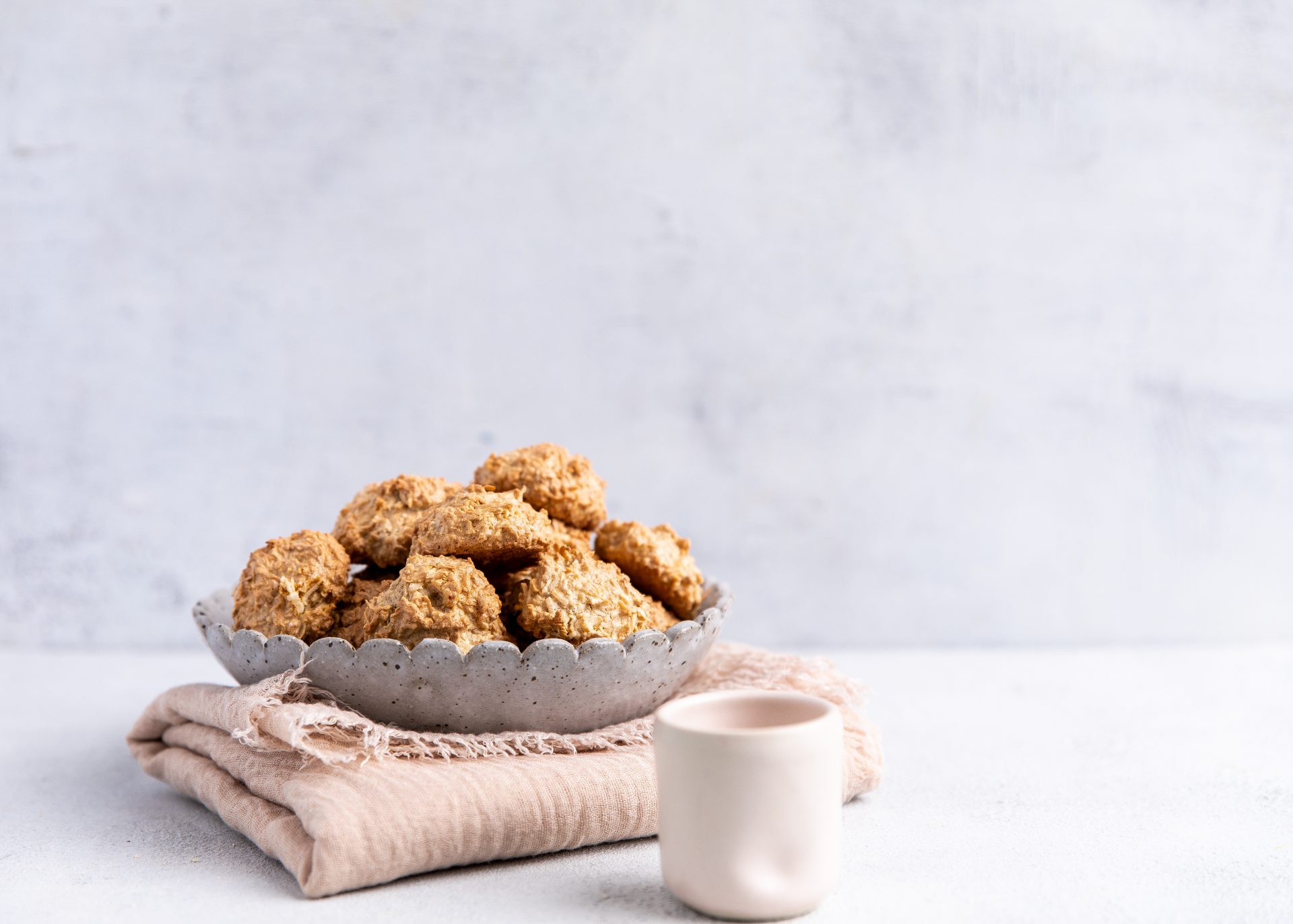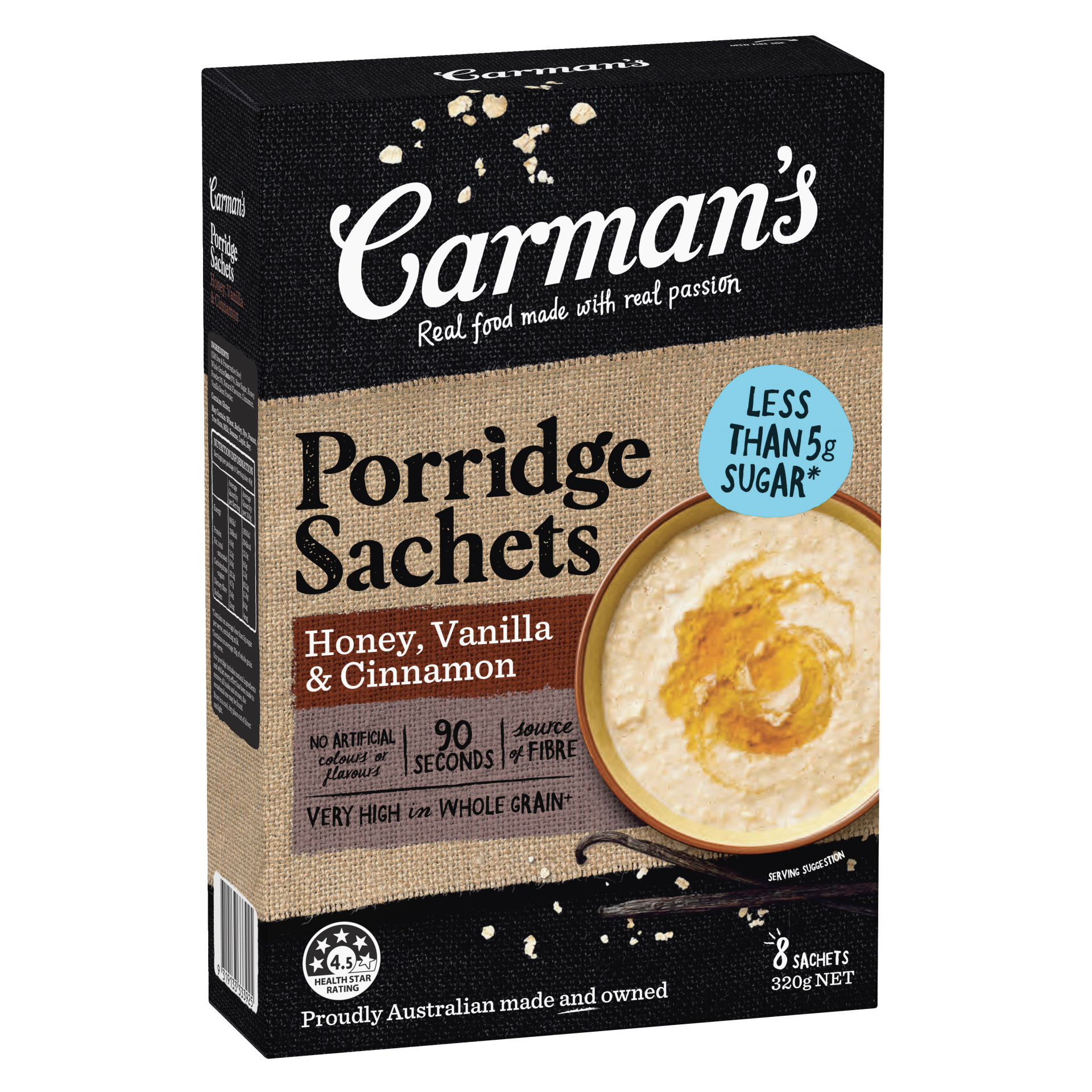 Ingredients
1/2 cup Carman's Honey, Vanilla & Cinnamon Porridge Sachets
2 1/2 cups shredded coconut
4 egg whites
110g brown sugar
1/2 tsp vanilla bean paste
1/4 tsp salt
Method
Preparation time: 25 minutes
Cooking time: 20 minutes (approx.)
Serves: 22
Line two large baking trays with baking paper and preheat oven to 180ºC (160ºC fan).
In a large bowl combine shredded coconut and oats.
In the bowl of a stand mixer combine egg whites, sugar, vanilla bean paste and salt.  Whisk until stiff peaks form.
Fold the meringue mixture into the coconut and oats until just combined.
Use clean, wet hands to roll heaped tablespoon-sized balls of the mixture and arrange on trays, leaving about 2-3cm between each biscuit.
Bake 15-20 mins until golden.  Allow to cool on trays for 10 mins then transfer to baking racks to cool completely.
Reviews
I love the limited edition raspberry rocky road it's delicious perfect for a snack between meals or a pick me up when I have a sugar drop taste is delicious especially the chocolate on the bottom