Christmas Cherry Slice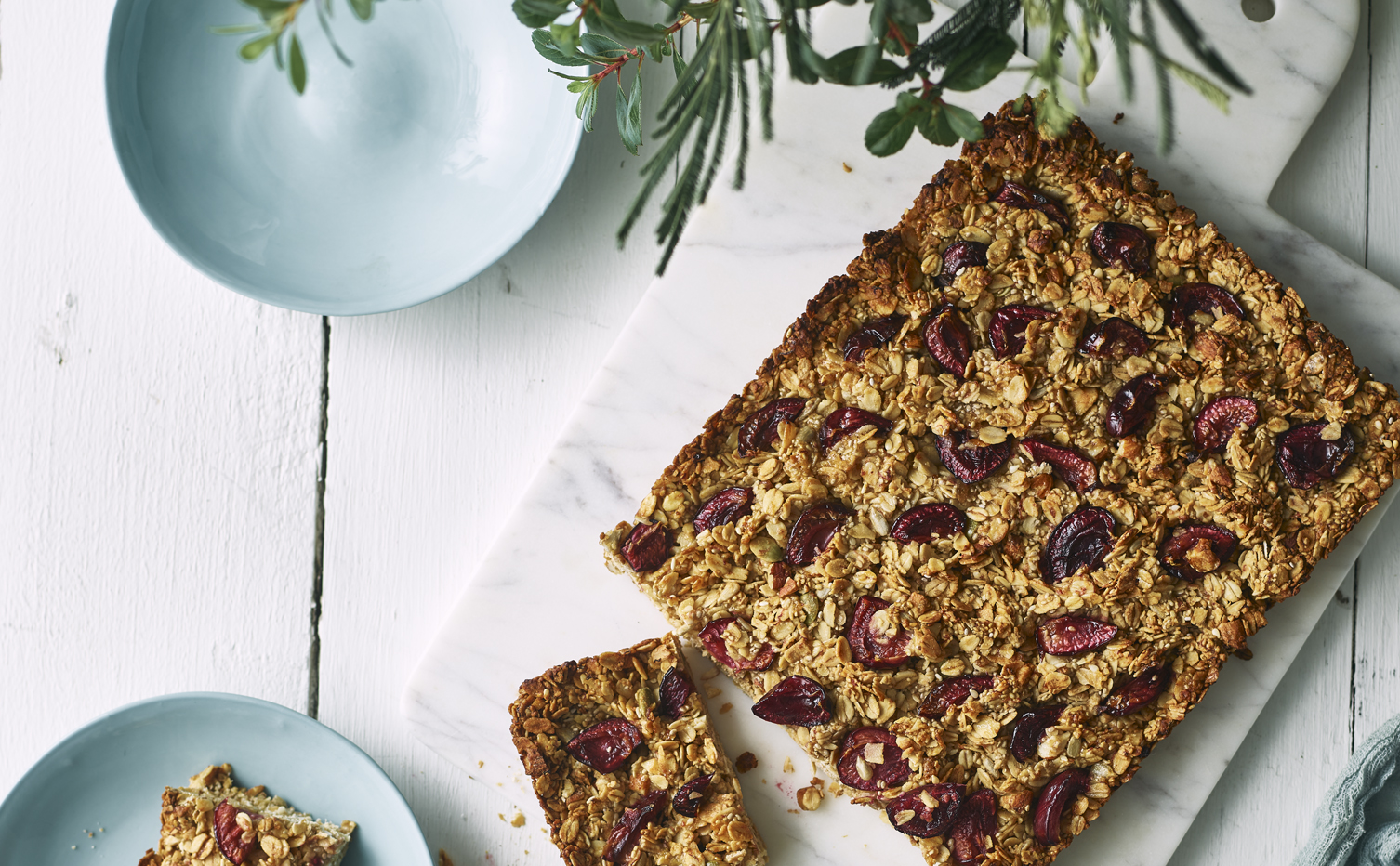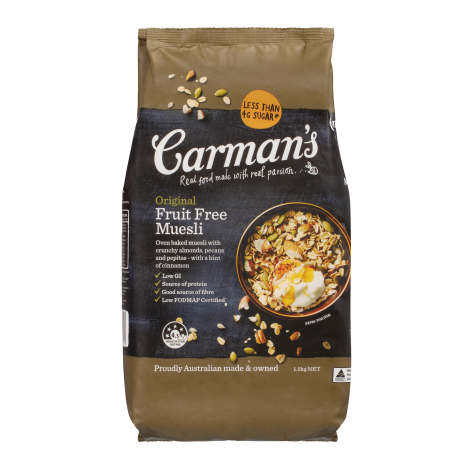 Ingredients
3 cups Original Fruit Free Muesli
1 tsp baking powder
1 large mashed banana
1/4 cup white chia seeds
3 tbspn honey
2 tbspn coconut oil
10 cherries, pitted
Method
Preparation time: 15 minutes
Cooking time: 20-25 minutes
Serves: 6
Preheat oven to 180c and lightly oil a non-stick slice tin (ours measures 17.5 by 27cm.)
Mix baking powder and muesli in a medium bowl.
Mix mashed banana and chia seeds in a separate bowl.
In a non-stick saucepan on low heat, slightly heat the coconut oil and honey, until the coconut oil has completely melted.
Pour the heated liquid into the banana mix, stirring to combine.
Add the banana mix to the dry ingredients.
Pour the mixture into into the slice tin and pat down with back of spoon.
Press the pieces of cherries into the mixture.
Bake for 20-25 minutes, until golden on top.