Cherry & Raspberry Black Tea Sorbet with Clusters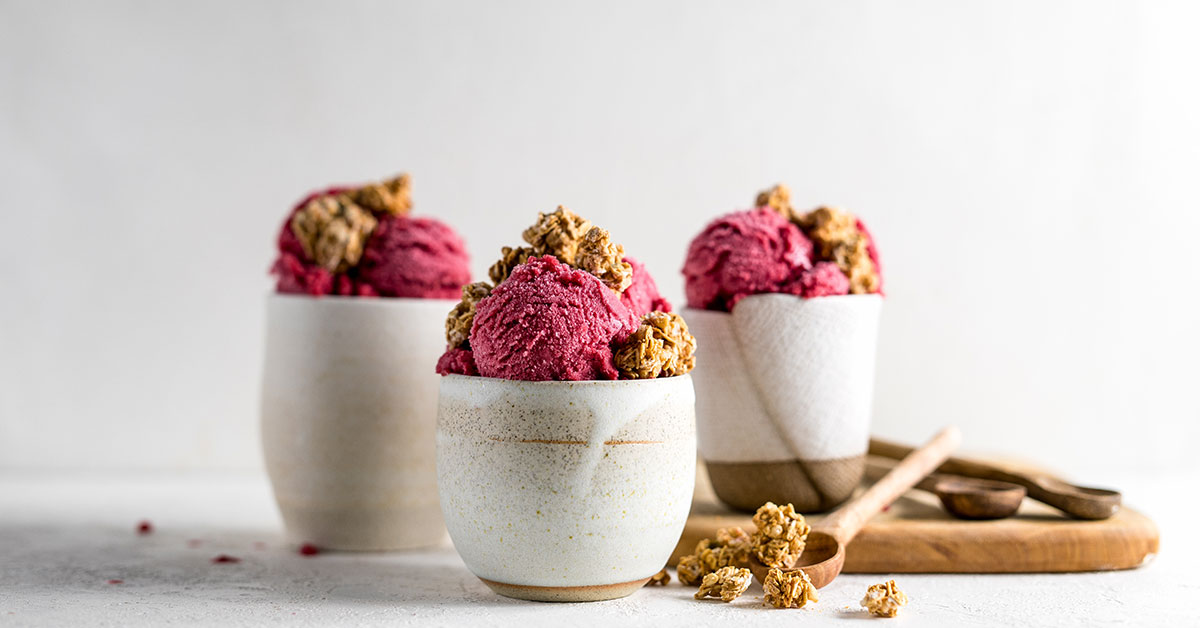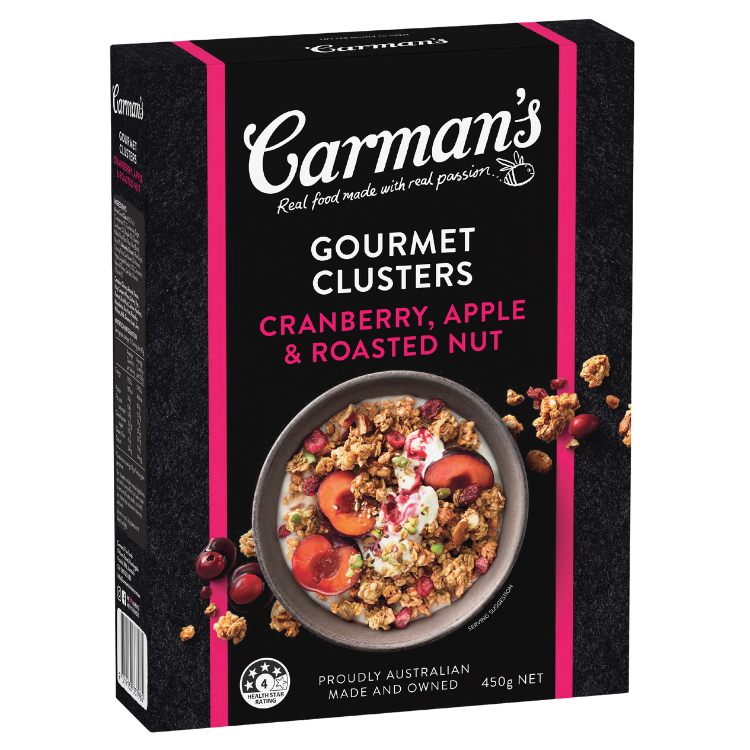 Ingredients
6 black tea bags
250g frozen cherries (pitted)
250g frozen raspberries
220g caster sugar
Juice of 1/2 lemon
4 egg whites, lightly whisked
Carman's Gourmet Clusters Cranberry, Apple & Roasted Nut to serve
Method
Preparation time: 20 min
Cooking time: 4 hours freezing
Serves: 6-8
Bring a kettle of water to the boil.  Pour 2 ½ cups of boiling water, add tea bags and allow to steep for 10 mins.  Remove tea bags.
Combine tea with raspberries, cherries and caster sugar in a saucepan.  Place over a medium heat, bring to a boil then reduce heat to low and cook, stirring regularly, for 4-5 mins.  Remove from heat, stir through lemon juice then strain through a fine sieve and discard raspberry seeds.
Pour the strained mixture into a large, rectangular container/tray (as big as can fit into your freezer) and freeze for 3-4 hours until just hard.  Break up and place into a food processor with the egg whites.  Blend until icey and smooth.  Spoon back into a container and freeze until ready to serve.
Serve scoops of the sorbet topped with clusters.