Breakfast Cluster Crumble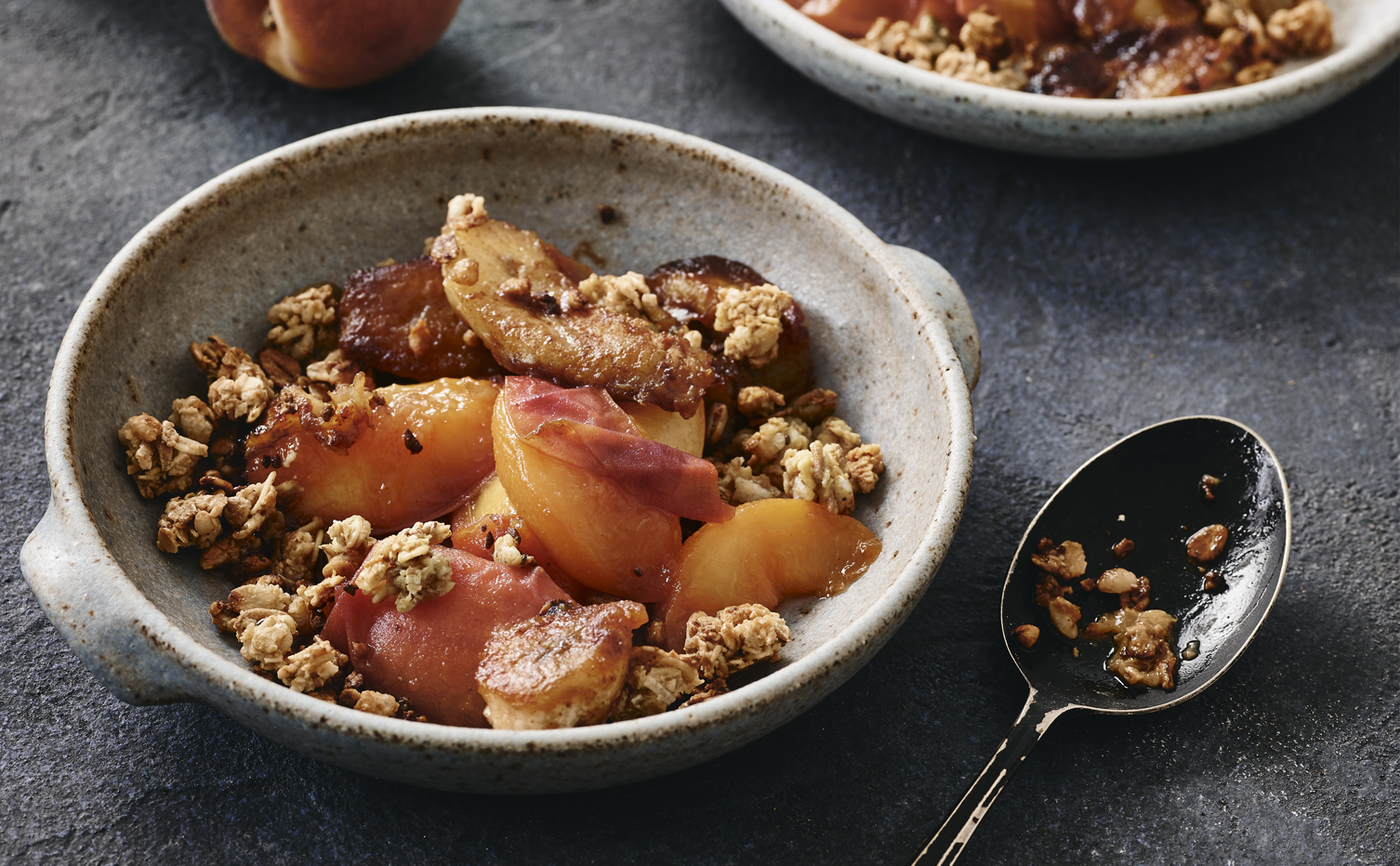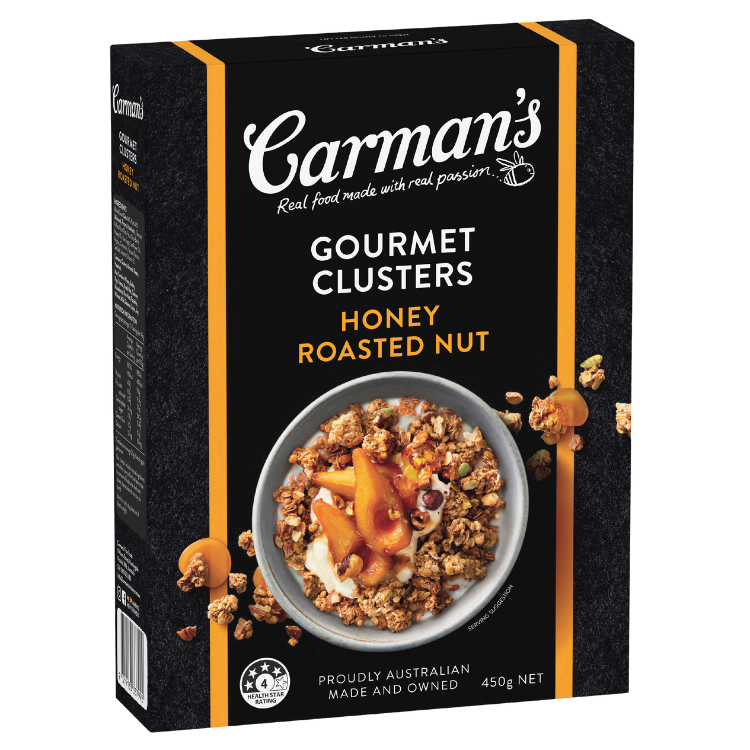 Ingredients
2 tbsp honey
2 peaches or nectarines, quartered and stones removed
1 banana, sliced diagonally
2 pinches cinnamon
2 heaped tbsp Carman's Gourmet Clusters Honey Roasted Nut
Method
Preparation time: 10 minutes
Cooking time: 15 minutes
Serves: 2
Pop a non-stick pan on the stove to medium heat and add honey.
Once honey is bubbling, add peaches or nectarines to the pan.
Cook for approx. 5 minutes, turning regularly.
Remove from the fruit from the pan without removing the remaining honey.
Add banana to the pan, moving the slides around to caramelise in the honey.
Once caramelised, coat the banana in cinnamon and remove from the pan.
Add the Clusters to a clean pan on low heat, tossing occasionally, until lightly toasted.
Layer the fruit in ramekin dishes, topping with the Clusters.