Berry Cluster Parfait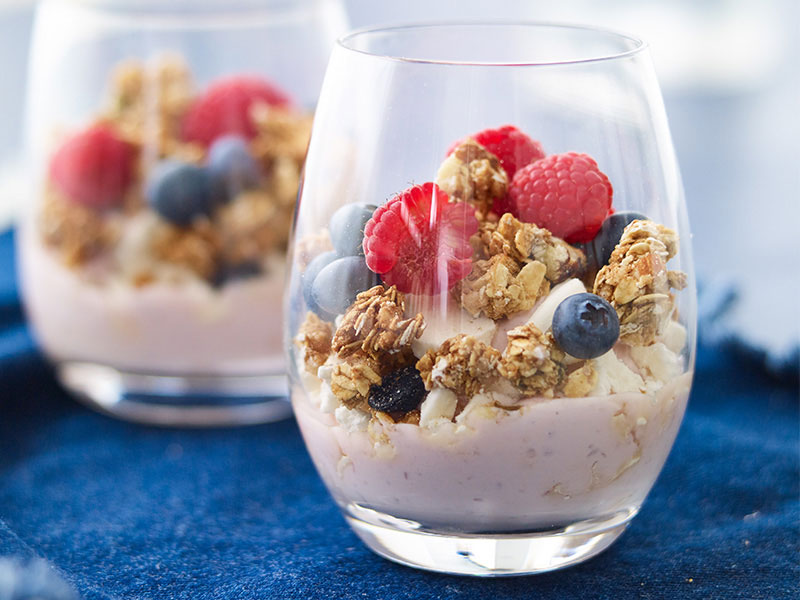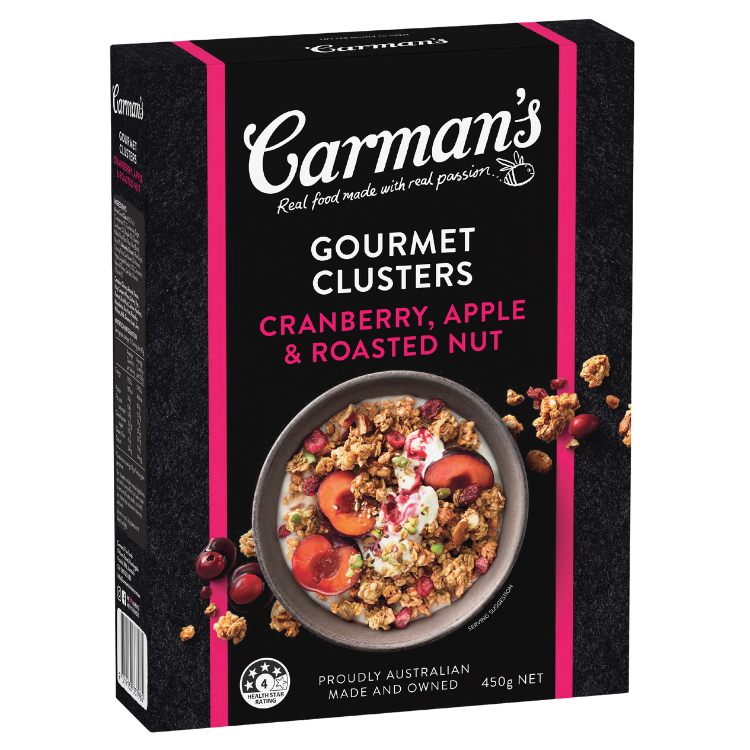 Ingredients
600g tub Dairy Farmers Raspberry & Coconut Yoghurt
1 pack mini pavlova cases
1 cup Carman's Gourmet Clusters Cranberry, Apple & Roasted Nut
fresh raspberries & blueberries, to serve
Method
Preparation time: 10 mins
Cooking time: n/a
Serves: 4
Spoon a few tablespoons of the Dairy Farmers Raspberry & Coconut Yoghurt into four separate serving glasses or bowls.
Smash the mini pavlova cases and sprinkle the shards over the yoghurt.
Layer a small handful of clusters over the top.
To finish, add as many raspberries and blueberries as you wish.