Banana Brulee Porridge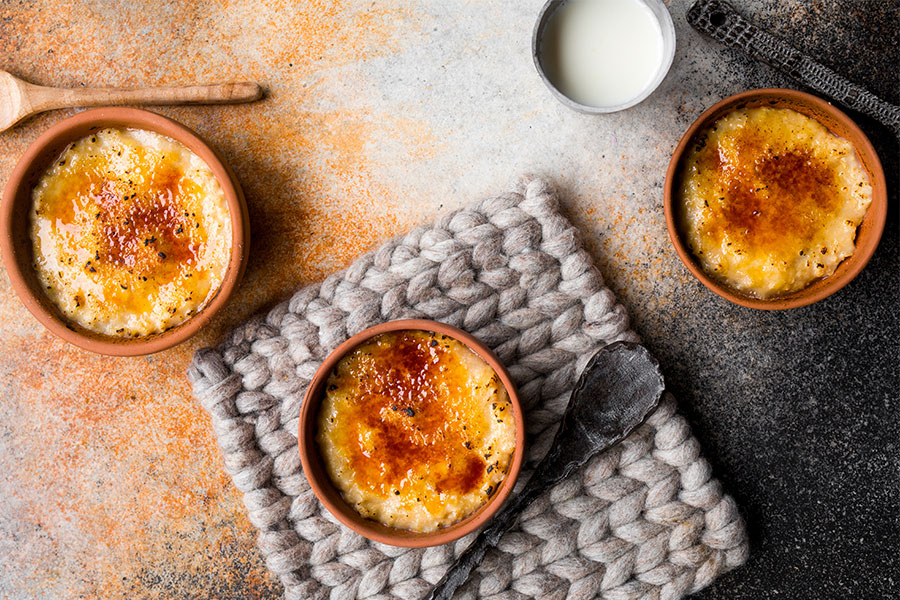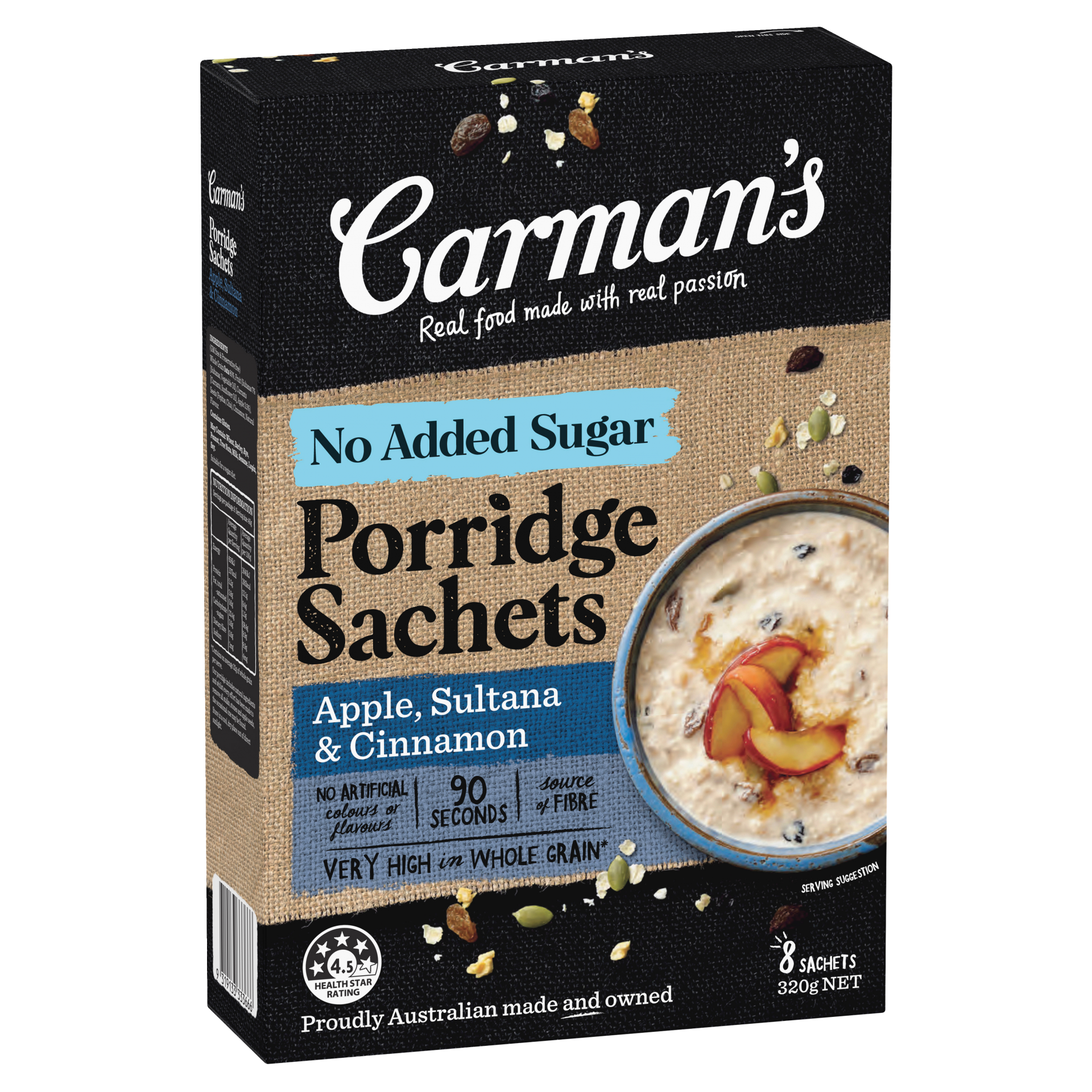 Ingredients
2 sachets Carman's Apple, Sultana & Cinnamon Porridge Sachets
2/3 cups milk, plus extra to serve
1 large banana, mashed
3 tsp caster sugar
Method
Preparation time: 5 mins
Cooking time: 7 mins
Serves: 3
Preheat an oven grill to 220ºC.
Combine Carman's Apple, Sultana & Cinnamon Porridge Sachets and ½ cup milk in a microwave-safe bowl. Microwave for 90 seconds, stirring at half way.
Stir in remaining milk and mashed banana. Spoon porridge into 3 oven-safe, small dishes (ramekins are good for this). Sprinkle 1 tsp sugar evenly over the surface of each dish then place under the grill (as close to the grill as possible) for 5 mins or until the sugar begins to caramelise and becomes golden and bubbly.
Serve immediately with extra milk.
Reviews
Amazing ❤

Amazing for dessert.. It was really easy..