Baklava French Toast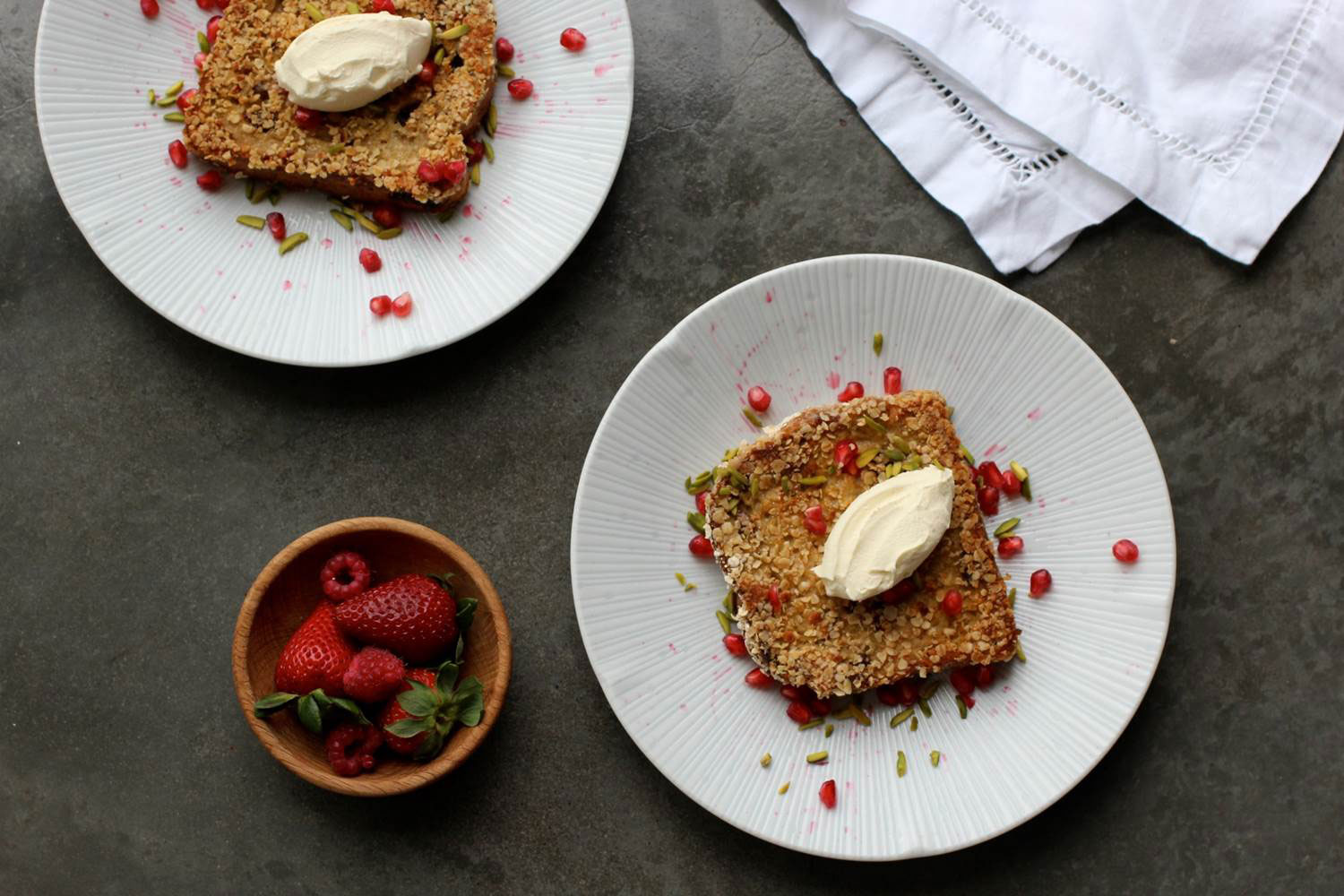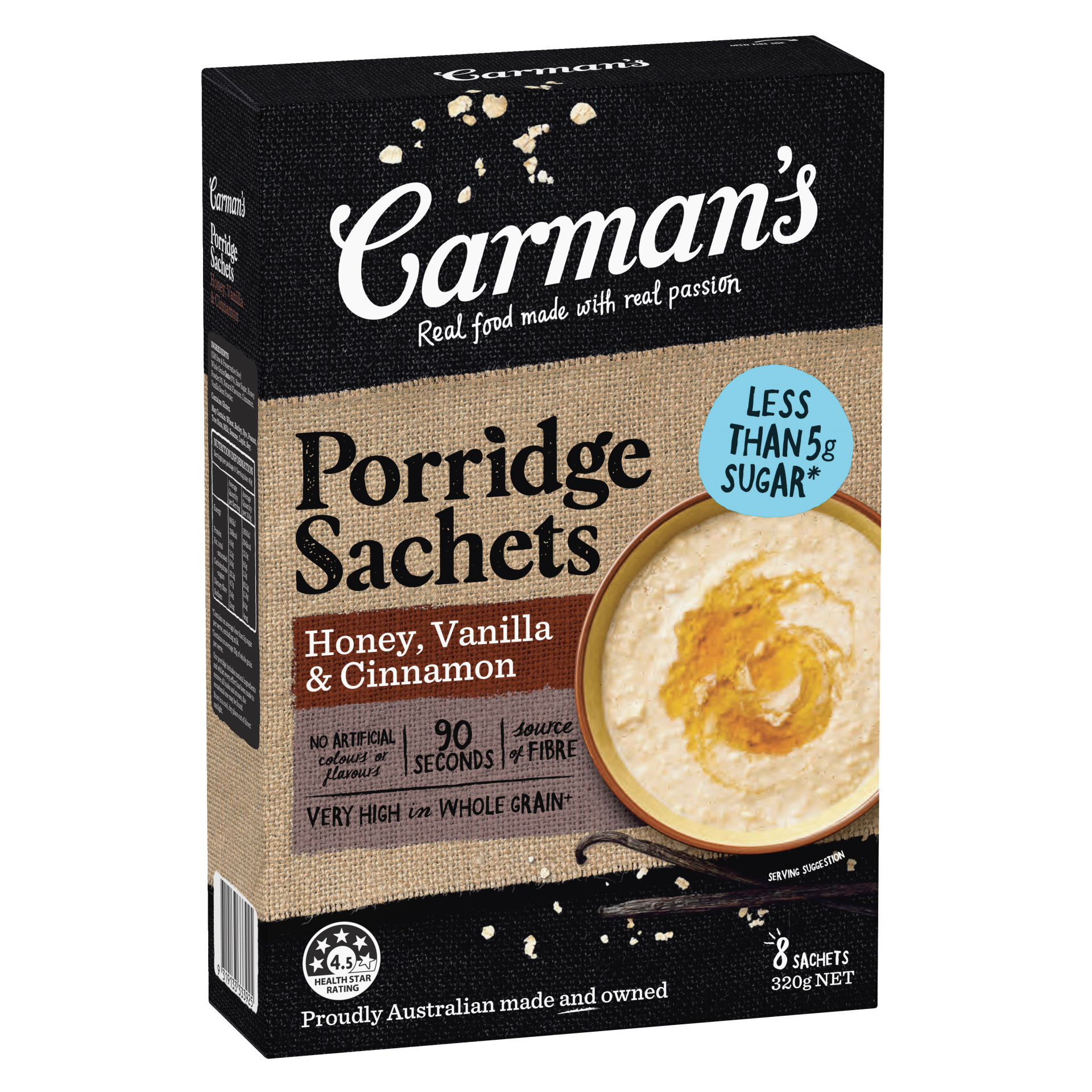 Ingredients
1 tbsp mascarpone
1 tbsp maple syrup
1 tsp rosewater
2 x 40g sachet Carman's Honey Vanilla Cinnamon Porridge Sachets
2 eggs
1 tbsp milk
4 slices thickly sliced fruit toast
10g melted butter
4 tbsp slivered pistachios, to serve
4 tbsp pomegrante seeds, to serve
1/2 cup maple syrup, to serve
Method
Preparation time: 15 minutes
Cooking time: 5 minutes
Serves: 4
Combine the mascarpone, 1 tbsp maple syrup and rosewater together and refrigerate until required.
Place the porridge oats in a shallow bowl and set aside. Whisk together the eggs and milk until combined and place in another shallow bowl.
Dip the bread into the egg mixture and then into the porridge and turn to coat both sides. Repeat with each slice of bread.
In a large frypan, melt the butter on a medium heat and fry the bread on both sides for a few minutes or until golden brown.
Serve immediately with the pomegranate seeds, pistachios, mascarpone and a generous drizzle of maple syrup.