Apricot & Coconut Breads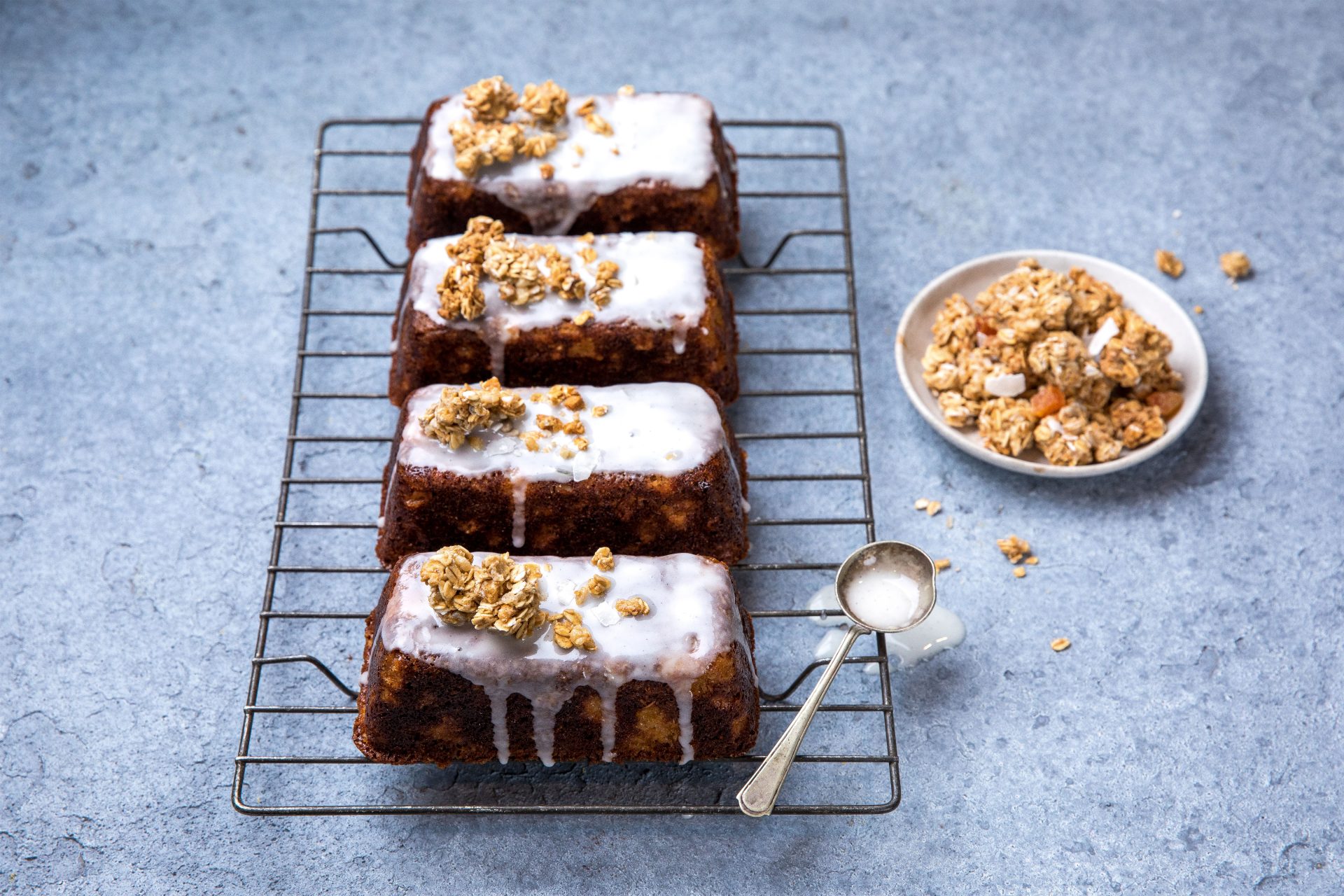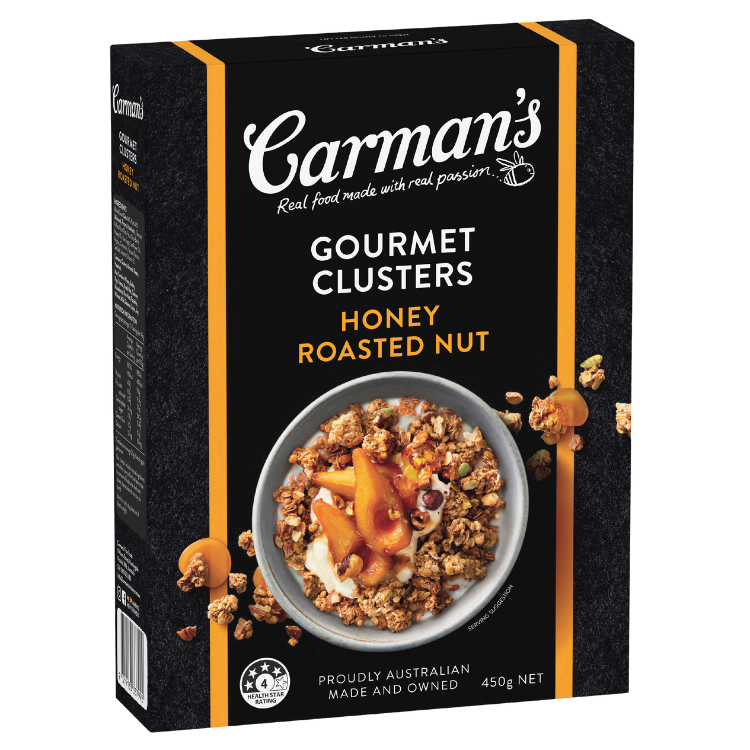 Ingredients
140g wholemeal plain flour
50g desiccated coconut
1¼ teaspoons bicarbonate of soda
1/2 teaspoon salt
200g brown sugar
55g unsalted butter, room temperature, plus extra to grease tins
70g mascarpone
2 large eggs
800g tin apricot halves in syrup, drained, roughly mashed
100g Carman's Gourmet Clusters Honey Roasted Nut (plus extra to decorate) Carman's Gourmet Clusters Honey Roasted Nut
Juice of ½ lemon
¾ cup icing sugar
½ tsp vanilla bean paste
Method
Preparation time: 15 mins
Cooking time: 55 minutes
Serves: 4
      You will need four 15×8.5cm mini loaf tins for this recipe
Preheat a fan forced oven to 150°C.
Lightly grease the mini loaf tins and line the base and sides with baking paper.
Whisk flour, coconut, baking soda, and salt in a medium bowl.
In the bowl of a stand mixer, combine brown sugar, mascarpone, and butter and beat until until light and fluffy (about 4 minutes).
Add eggs to mixture – one at a time – beating to blend after each addition and scraping down sides and bottom of bowl as needed.
Reduce speed to low, then add flour mixture and mix until just combined.
Fold through the mashed apricot until just combined, followed by the clusters.
Divide the batter between the prepared tins.
Bake breads for 50-55 mins or until cooked through. (You can test this by inserting a metal skewer into the centre of the bread – if the skewer comes out clean, the breads are ready).
Allow breads to cool completely in the tins before turning out onto a wire rack over a large tray.
To make icing, whisk together lemon juice, icing sugar and vanilla bean paste until smooth.  Pour over the top of the breads and decorate with extra clusters before serving.