Stewed Rhubarb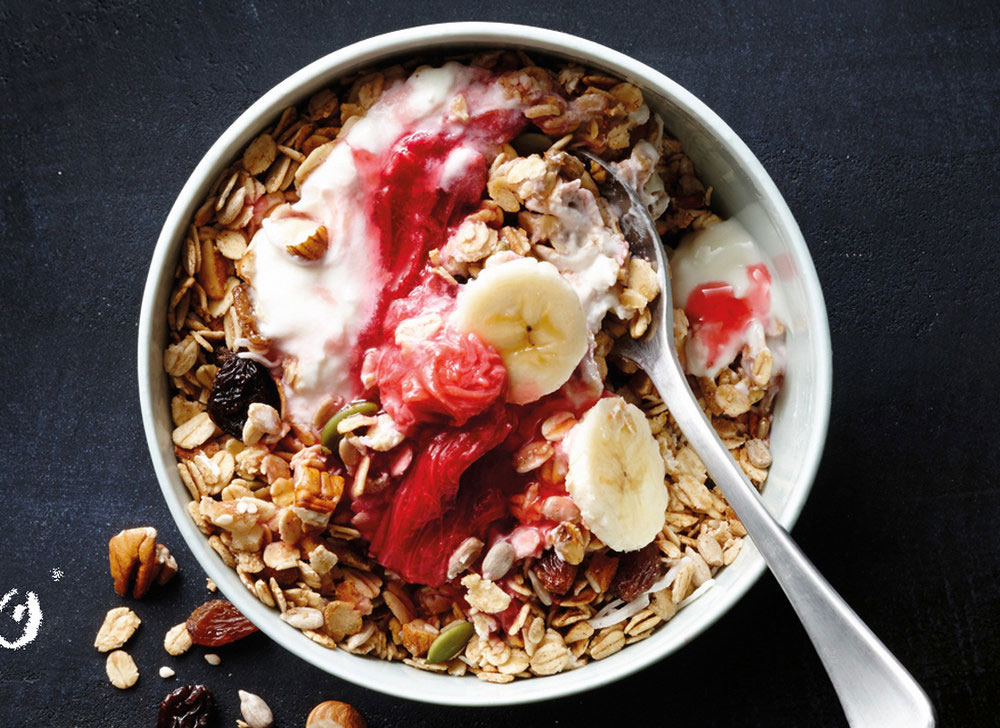 Ingredients
1 bunch rhubarb
1 1/2 tbsp caster sugar
1 lemon, rind only
1 vanilla bean, split, seeds scraped to loosen
Method
Preparation time: 10 minutes
Cooking time: 30 minutes
Serves: makes 3 cups
Heat the oven to 180°C (fan forced).
Place rhubarb, lemon rind and vanilla bean and seeds into an ovenproof dish that is big enough to hold two layers of rhubarb.
Sprinkle the caster sugar over the rhubarb. Cover with foil.
Place in the oven and cook for approximately 30 minutes or until the rhubarb is soft to the touch yet still has kept its shape.
To serve, add spoonfuls of yoghurt, banana and stewed rhubarb to your morning muesli.