Raspberry Coulis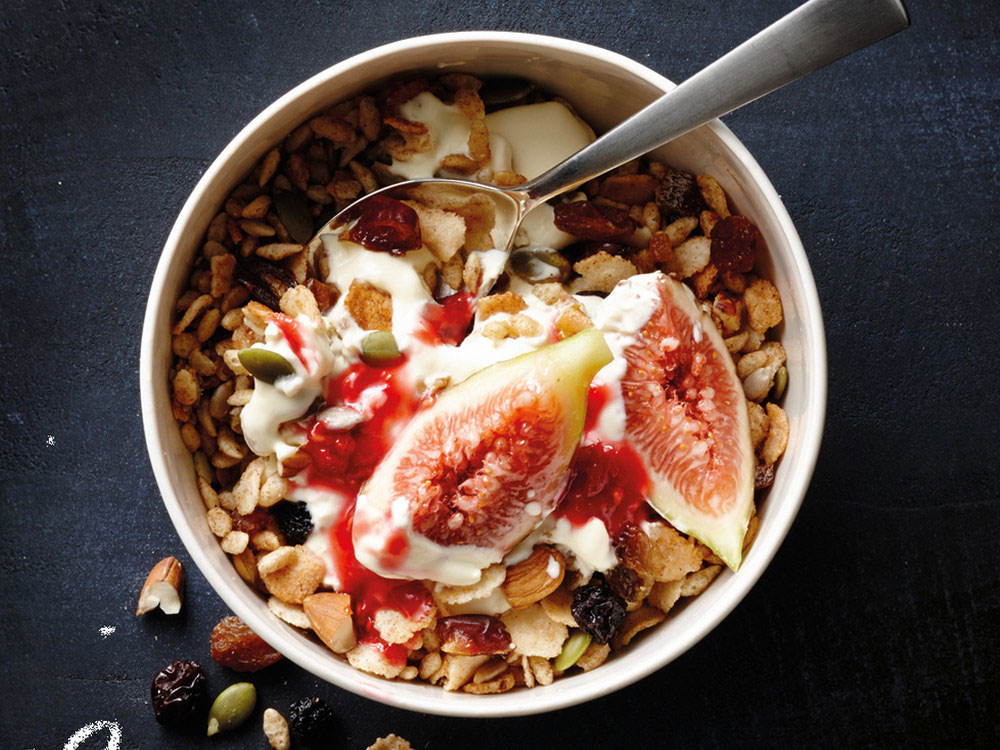 Ingredients
250g frozen raspberries
2 tbsp caster sugar
75 ml water
Method
Preparation time: 5 minutes
Cooking time: 10 minutes
Serves: 250ml
Place raspberries, sugar and water in a saucepan over medium to high heat.
Bring to the boil; crush raspberries with a fork or potato masher.
Simmer for approximately 2 minutes.
Strain the mixture through a sieve over a bowl and use the back of a spoon to press as much raspberry pulp through the sieve as possible. Discard seeds and cool.
To serve, spoil yourself by topping your muesli with sweet fresh figs, a dollop of creamy yoghurt and a raspberry coulis swirl.
Reviews
So easy, and really yum. by passing through a sieve you avoid having crushed up seeds spoiling the texture of the sauce. yum!