Sweet Potato Nicoise Salad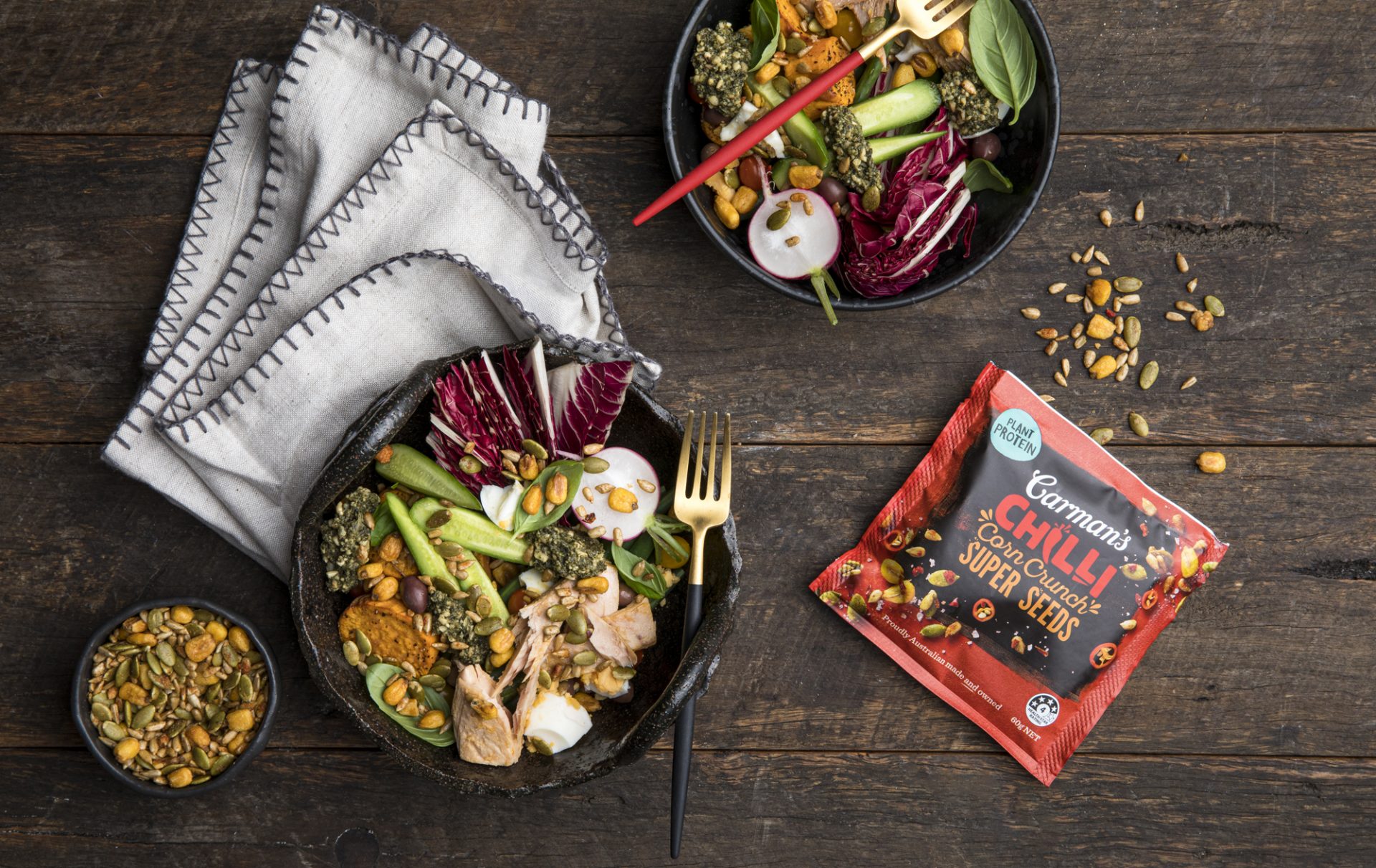 Ingredients
1/2 Small radicchio or cos lettuce
16 Green beans, blanched
1 Large radish, halved
2 Baby sweet potatoes
2 Baby cucumbers, quartered lengthways
Handful Cherry tomatoes
10 Kalamata Olives
1 Boiled egg, crumbled
95g Tin tuna in oil, drained
Store-bought basil pesto
Basil leaves, to serve
1 packet Carman's Kitchen Chilli Corn Crunch Super Seeds, to serve
Olive oil spray
Sea salt and freshly cracked black pepper
Method
Preparation time: 10
Cooking time:
Serves: 2
Peel sweet potatoes, cut into thick coins then spray with olive oil spray, season and cook in air fryer for 10 mins at 200ºC.
In two bowls arrange radicchio, beans, radish, roasted sweet potato, cucumber, cherry tomatoes and olives. Sprinkle over egg. Arrange tuna chunks on top then spoon over basil pesto.
Serve topped with extra basil leaves and a generous sprinkle of Carman's Kitchen Chilli Corn Crunch Super Seeds.