Almond & Coconut Goodness & Grains Yoghurt Bowl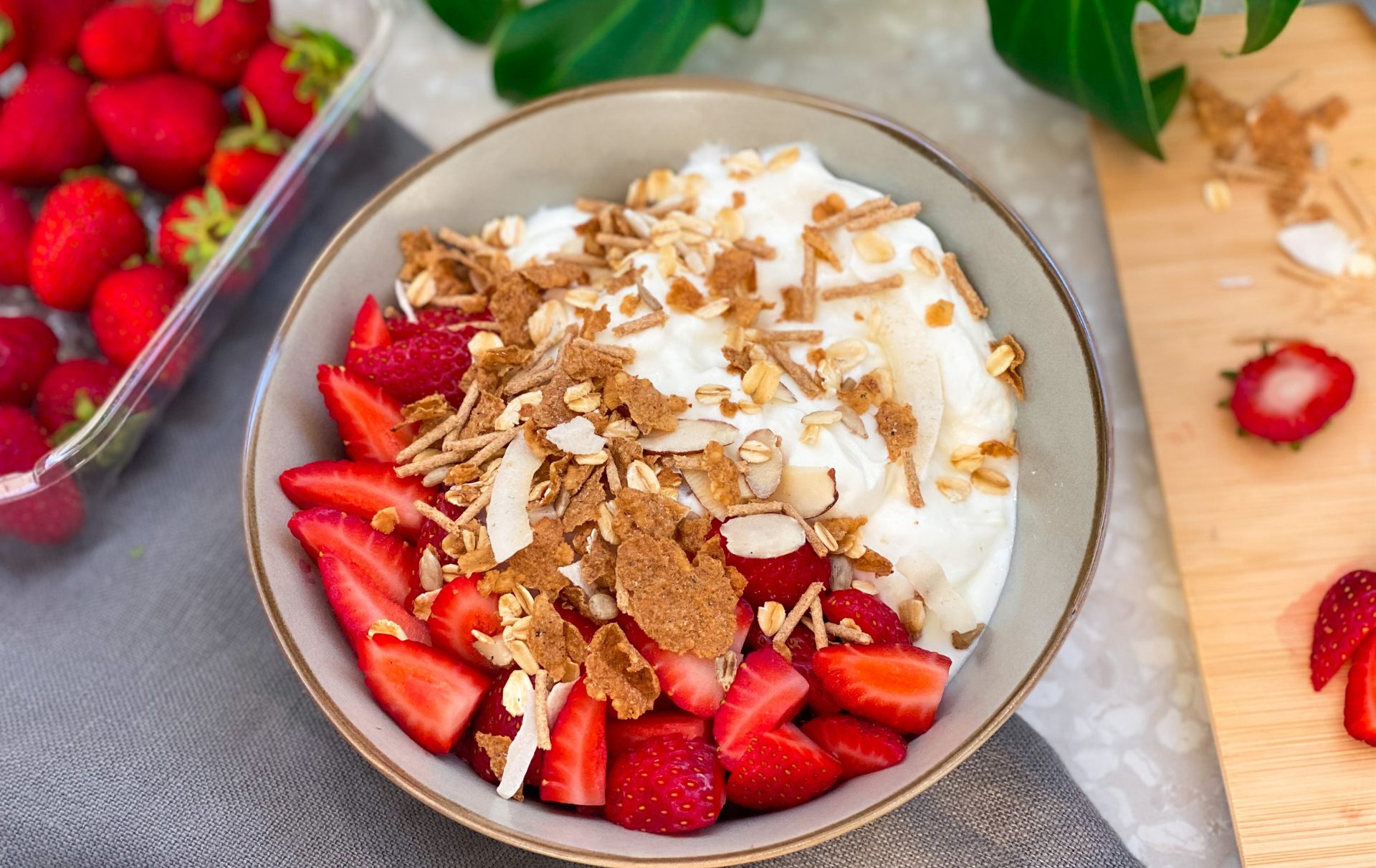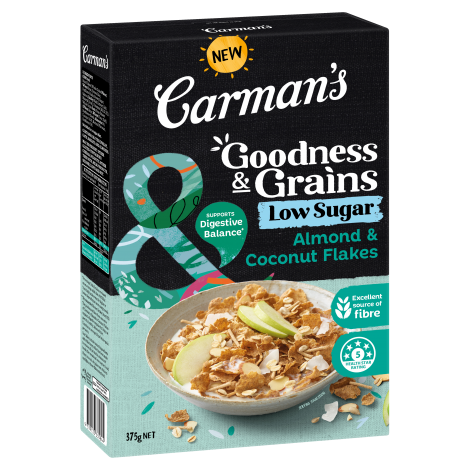 Ingredients
1/2 cup Greek Yoghurt
1/2 cup Strawberries, quartered
1/2 tbsp. Peanut butter
45g Carman's Almond & Coconut Goodness & Grains Flakes
Method
Preparation time: 5
Cooking time:
Serves: 1
This recipe was created by Sam Wood and features our Low Sugar Almond & Coconut Goodness & Grains Flakes.
Simply combine all ingredients in a bowl and serve.
Sam has used strawberries, but you could make this whatever seasonal fruit you have available. This would also be delicious in autumn with some stewed fruit like apple, rhubarb or plum!